Saturday BruinBus destination changes from Santa Monica to Hollywood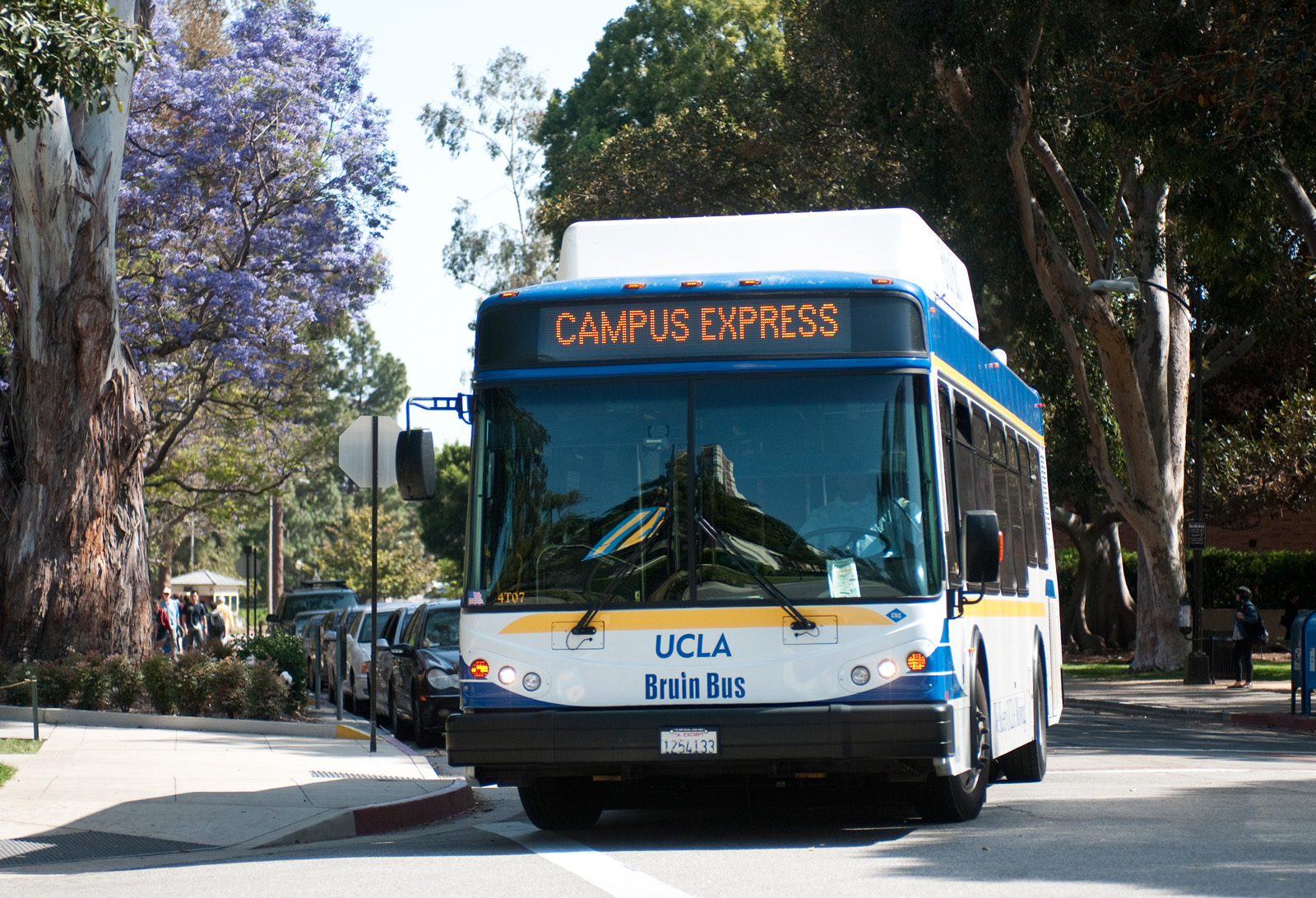 The Saturday BruinBus shuttle will take students to Hollywood and Highland, and The Grove this quarter. (Daily Bruin file photo)
A UCLA shuttle will transport students from the Hill to the Hollywood area this quarter.
UCLA Office of Residential Life changed the free Saturday BruinBus shuttle's destination from Santa Monica to two different locations: Hollywood and Highland, and The Grove. The bus will alternate between the two destinations every week.
The change took effect Jan. 7, and the bus will run every Saturday, leaving campus at 11 a.m. and returning at 2:15 p.m., with several shuttles going back-and-forth in between.
The Office of Residential Life asked students to choose a replacement location for winter quarter because students are less interested in the beach when it is cold, said Alison Hewitt, UCLA spokesperson.
The Saturday shuttle will return to Santa Monica for spring quarter, Hewitt said. UCLA Housing and Hospitality Services pays for the service and coordinates with UCLA Transportation to operate the shuttle.
[Related: BruinBus adds three new stops, more access to Westwood]
However, some students say they are displeased with the changes because they think the route change does not cater to students' needs.
Adarsh Krishnan, a second-year mathematics and economics student, said he thinks there is not enough to do in Hollywood during the day as it is geared more toward nightlife. He said he thinks students would prefer a shuttle to Santa Monica and the beaches.
Siddhartha Bose, a second-year computer science student, said he prefers the Santa Monica shuttle because he likes relaxing there during the weekend. He said he thinks Hollywood can get boring quickly because the activities there are mainly limited to sightseeing and clubbing.
The regular grocery shuttle will continue to run Saturdays and Sundays from 11 a.m. to 3 p.m., Hewitt said.
Janae Yip is currently a news contributor covering Westwood, transportation and Los Angeles.
Janae Yip is currently a news contributor covering Westwood, transportation and Los Angeles.