UCLA alum offers solution to parking struggles near campus via website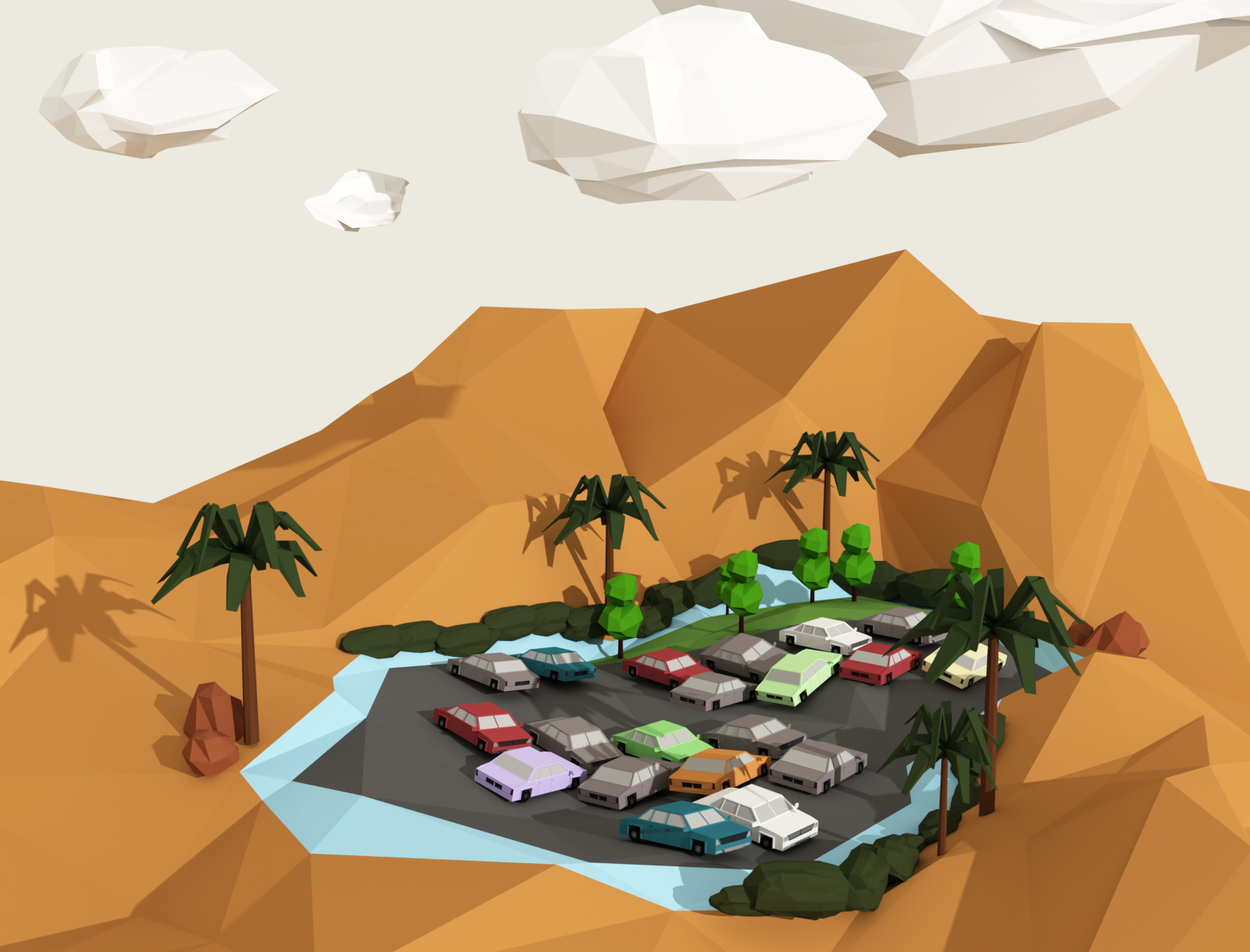 A UCLA alumnus took his frustration at the lack of available parking spots near campus and developed it into a website.
Ryusei Shimizu, who graduated in 2015, founded Poasis, a website that aims to connect people who have extra parking spaces to drivers who need parking.
Poasis users can select a desired parking spot and message the owners directly to rent the parking spot. The website lists the apartment building, street and photos of the parking space. Instead of processing the payment through the website, users can handle any monetary transaction privately, by cash or Venmo.
Since the website launched in mid-December, it has garnered about 1,300 viewers, 170 of whom registered for an account.
Shimizu said he was motivated to start the website after his own troubles with street parking as a student.
[Related: Survey finds parking permit shortage affects student experiences]
"I wasn't living on campus and I always had trouble finding parking spots, so I always had to park on the street," Shimizu said. "I got a lot of tickets and got hit by some other car once."
Shimizu added he noticed many parking spots in apartment buildings were empty. He said he thought surplus parking spaces would be a great resource for students in need, at a time when nobody else was working on the solution to the parking dilemma in the neighborhood.
Students who promote parking spots on Facebook often list $0 as the price and want to negotiate, or don't show the parking spot's location, Shimizu said. He added he thinks Poasis makes it easier for students to see where the open parking spots are, compared to other platforms like Facebook groups.
"We try to make it clear so that users can see the price and location – but not the exact address for safety reasons – of the parking spots."
Shimizu added he thinks the direct messaging system on Poasis makes it easier for users to work out deals between each other.
Kenny Chan, a first-year electrical engineering student and web developer for Poasis, said he decided to be part of Shimizu's team to help support the company's cause.
"I know a lot of people who are always on the hunt for cheap spots and people who have unused parking space that they could easily make some extra money from," Chan said. "We aim to help drivers find a nearby parking spot for a low price, while allowing parking spot owners to earn some extra revenue from their unused spots."
Shimizu said he talked to hundreds of apartment managers door to door to pitch his website.
"Most of them were not interested because of security reasons or liability issue," Shimizu said. "But some of them are very supportive … and they actually have already sold some parking spots through my website."
Linda Miller, an apartment manager for Ophir Terrace, said she collaborated with the website to sell the extra parking spots in her building after Shimizu contacted her.
"I think it would help people find parking spaces since it pulls the resources together," Miller added.
Kevin Liu, a first-year international relations student who parks near UCLA, said he already has parking arrangements, but would consider using the website in the future because it seems convenient.
"It'll be a great resource and serve as a common ground for people who are looking for the same thing," Liu said.
Shimizu said though the website only serves the area around UCLA and Santa Monica College, he plans to expand coverage to all of Los Angeles.
Contributing reports from Eric Bazak, Daily Bruin contributor.