UCLA's Kathleen Salvaty named UC's systemwide Title IX officer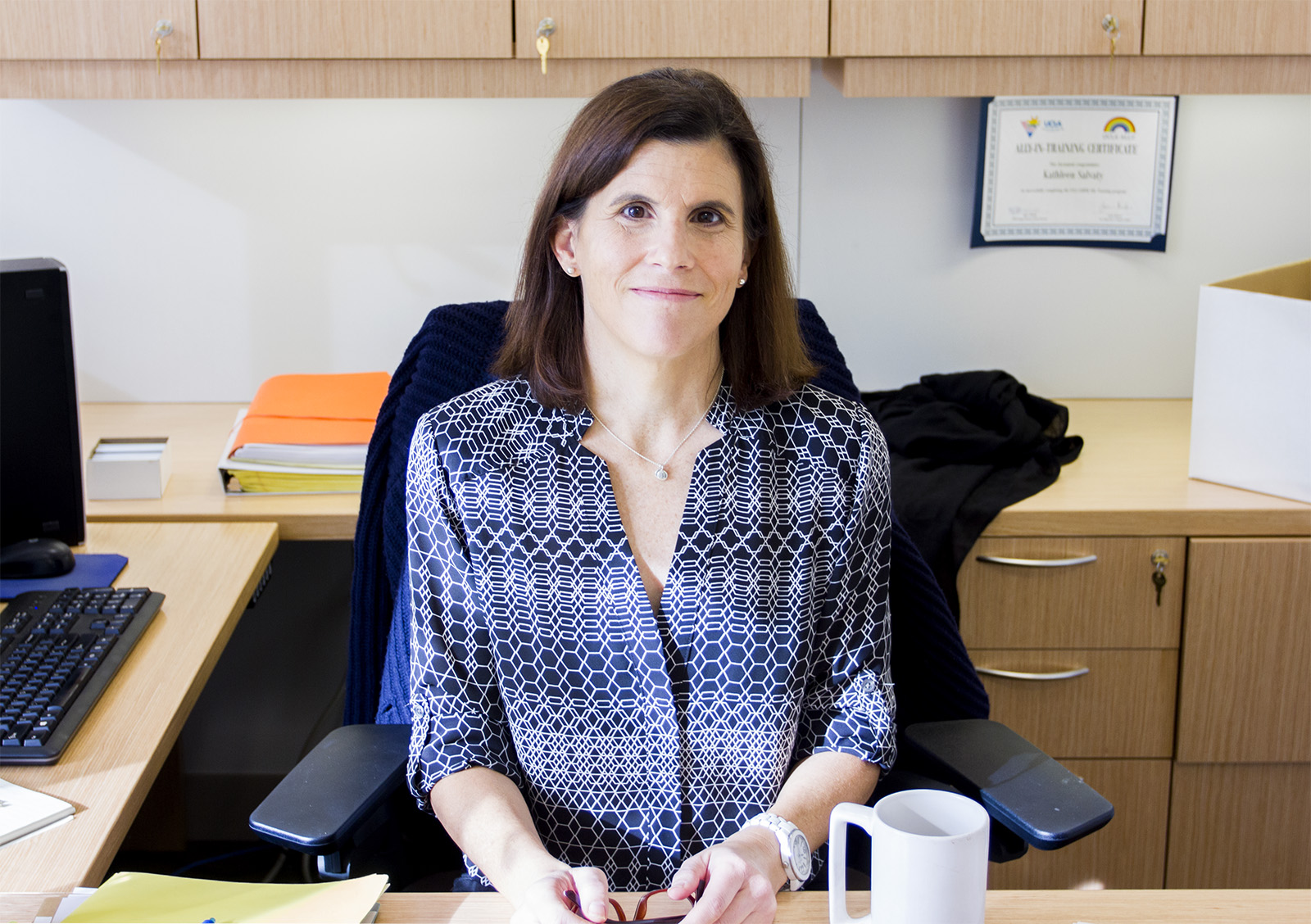 UCLA Title IX officer Kathleen Salvaty accepted an offer to become the first Title IX officer for the University of California system. (Daily Bruin file photo)
UCLA's Title IX officer will become the first Title IX officer for the University of California system, university officials announced Thursday.
In an email to the campus community, Jerry Kang, vice chancellor for equity, diversity and inclusion, said Kathleen Salvaty would help make Title IX consistent throughout the UC system. UC President Janet Napolitano established the position this year.
Title IX prohibits gender-based discrimination in educational institutions that receive federal funds. Title IX officers process campuswide complaints and reports of sexual harassment, violence and stalking. They also provide support for victims of assault.
Napolitano said in a statement that Salvaty would consistently carry out the University's policies to prevent, adjudicate and sanction sexual misconduct.
"Her deep expertise and leadership in Title IX compliance will ensure the University remains at the forefront of advancements in this complex area and that each member of our UC community feels safe and respected," Napolitano added.
Jessica Price, the UCLA Appeal Body chair for student sexual violence and sexual harassment matters, will become the interim Title IX officer when Salvaty leaves her position Feb. 6, Kang said
Price helped Kang draft investigation procedures for the Title IX and Discrimination Prevention Offices and trains appeals panelists in sexual harassment procedures and trauma informed questioning, Kang said.
Price previously worked as a civil rights litigator focusing on education and disability rights.
"Ms. Price's experience will ensure that our Title IX office will continue to serve the needs of our university community with the same level of excellence in this period of transition," Kang added.
Salvaty is not the first UCLA Title IX officer to go on to lead a systemwide Title IX office. Pamela Thomason, Salvaty's predecessor, left in 2014 to become Title IX officer for the California State University system.
Kang said a transparent and inclusive process to find a permanent Title IX coordinator by the 2017-2018 academic year will begin soon.