Student LGBTQ leaders to attend first community leadership retreat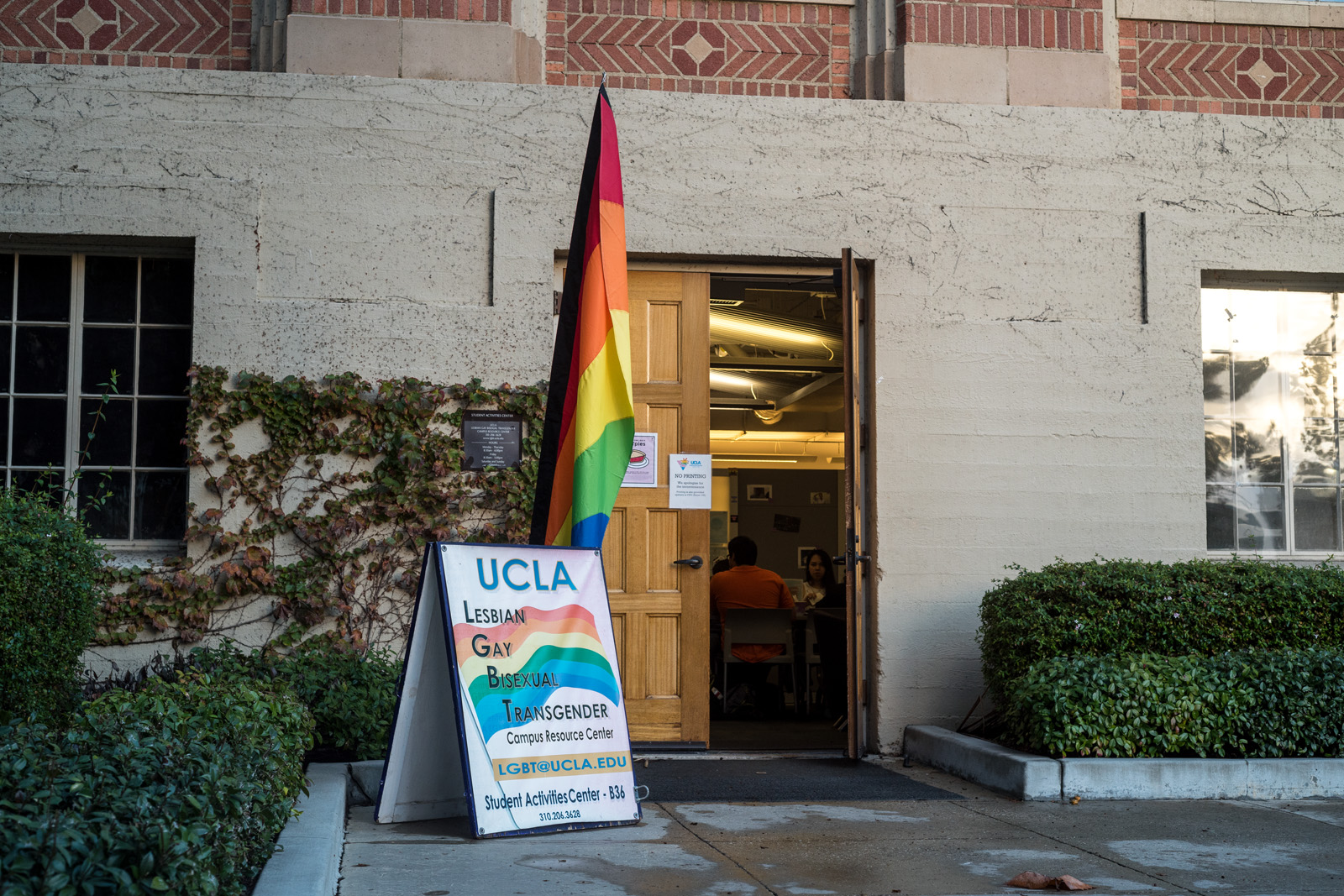 The LGBTQ retreat being held this weekend aims to provide LGBTQ students with social opportunities, leadership skills and more confidence in their abilities. (Jintak Han/Assistant Photo editor)
January 12, 2017 11:54 pm
Student leaders from the lesbian, gay, bisexual and transgender community at UCLA will attend the first LGBTQ leadership retreat this weekend.
The LGBT Campus Resource Center and the LGBTQ Leadership Council collaborated to organize the retreat, which will aim to connect students with similar interests and experiences, and increase their confidence in leadership roles.
[Related: Director, founders reflect on 20 years of LGBT Campus Resource Center]
The retreat will be held at Pilgrim Pines Camp and Conference Center in Yucaipa, California, from Jan. 14 to 15, said Megan van der Toorn, the assistant director of UCLA's LGBT Campus Resource Center and event organizer. It is only open to students who identify as LGBTQ, van der Toorn said.
The retreat will consist of panel discussions, small group discussions, icebreaker activities and opportunities for students to discuss sexual identity and gender.
Though the council and resource center do not have any specific topics for discussion in mind, students will be given a chance to discuss what they feel is important, van der Toorn said.
"We're not going into it saying these are the things that folks want to tackle, we're providing space for them to identify that themselves," she said.
The retreat will give some young LGBTQ students the opportunity to connect with each other for the first time and it will help them build confidence, van der Toorn said. She added she hopes this experience will help students become more involved in leadership roles on campus, such as pursuing positions in the undergraduate student government.
Van der Toorn said four members of the LGBT center, one Counseling and Psychological Services counselor and two staff members from Residential Life will attend the retreat with the students.
Van der Toorn said many applicants expressed a desire to learn organizing skills or ways to make changes at UCLA. The LGBT center advertised the retreat through its Facebook page and newsletter, and focused on recruiting younger LGBTQ students who have not yet connected with the center.
Attendees represent many identities. Some students have not yet come out and others have been out for 15 years, van der Toorn added. More than half of the students attending are first- or second-year students.
The idea for the retreat first came up at the center's fall leadership seminar, which is held for students who are already involved with the leadership council. Van der Toorn added the retreat is an attempt to expand the reach of the council's leadership building events to more students.
In the past, the center has worked with other LGBTQ organizations on campus to take students to various conferences, such as the BlaqOUT Conference, the Queer and/or Trans People of Color Conference and the Asterisk Trans* Conference.
Van der Toorn said she is looking forward to connecting with more students and seeing students grow in their leadership skills and confidence.