Ashe Center opens Bruin Health Pharmacy in Ackerman Union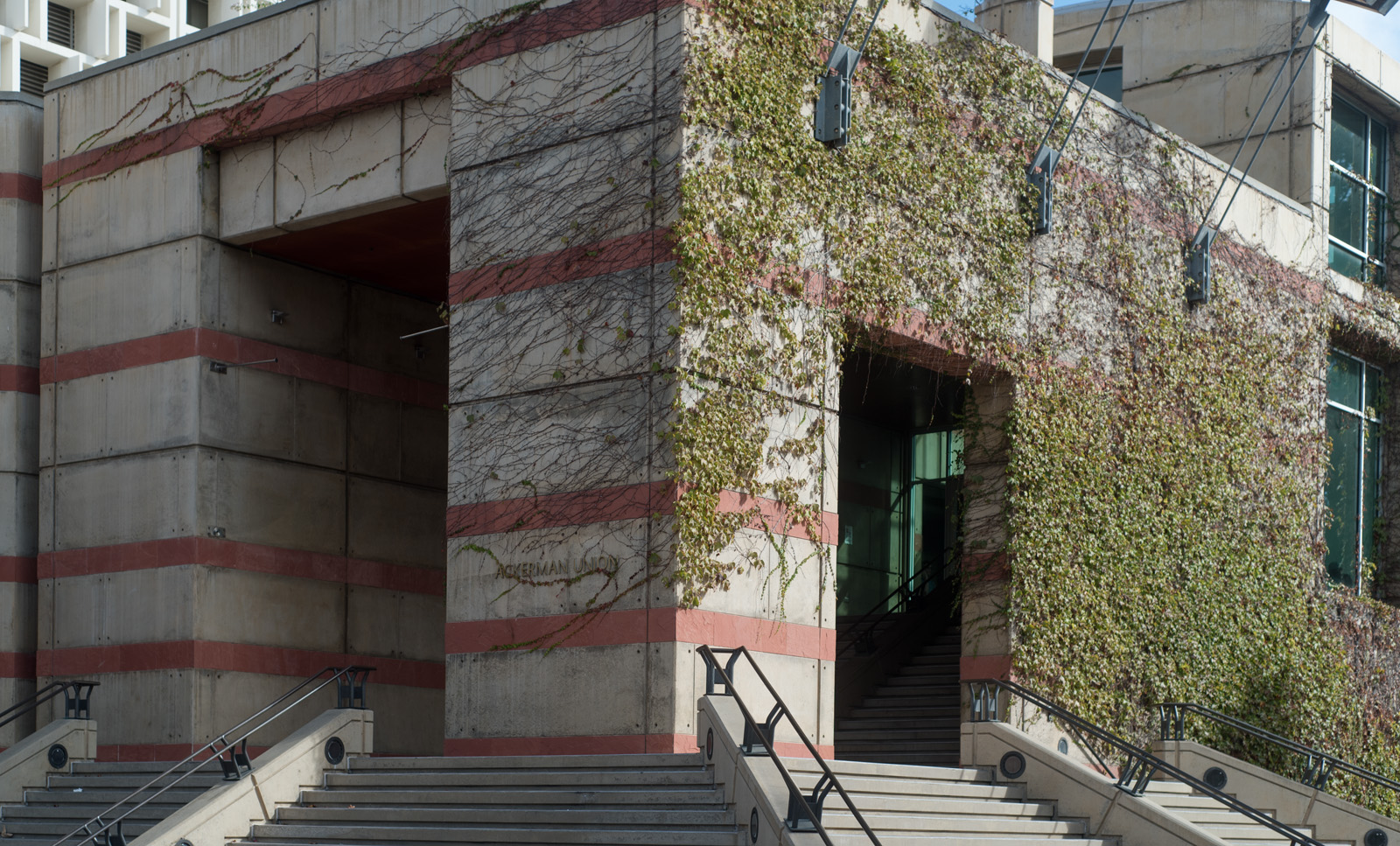 The Arthur Ashe Student Health and Wellness Center opened the Bruin Health Pharmacy, located in Ackerman Union, to students Monday. (Michael Zshornack/Assistant Photo editor)
December 19, 2016 2:25 pm
Students can now fill their prescriptions at a new pharmacy in Ackerman Union.
UCLA officials announced the opening of the Bruin Health Pharmacy on Monday. The 1200-square foot facility, located where the former textbook buyback program was, will have expanded window service and longer hours.
John Bollard, chief of operations at the Arthur Ashe Student Health and Wellness Center, said the Ashe Center had planned the move for about a year and a half and wanted to expand accessibility and space.
The new pharmacy will initially only serve students, but Bollard said the Ashe Center hopes to expand Bruin Health Pharmacy services to faculty and staff by fall 2017.
"(Serving faculty and staff) will help keep costs to students down," Bollard said.
The new pharmacy will use Kirby Lester robotics to fill prescriptions quickly. In a statement, the Ashe Center said the new technology will eliminate error and reduce waste, allowing staff to concentrate more on customer service.
Bollard also said new management techniques, such as arrangement of equipment and furniture, will make the pharmacy more efficient, save time and keep costs down. He added the techniques will allow more people to work at the front window and reduce wait times.
The Bruin Health Pharmacy is the second expansion of Ashe services into Ackerman Union. U See LA Optometry opened to students in June 2014 on the B-level. The full-service optometry center now offers comprehensive eye exams to students, faculty and staff and a selection of more than 700 eyeglasses, sunglasses and contact lenses.
Bollard also said the Ashe Center hopes to use the space from the former pharmacy on the second floor to provide dental services.
The new pharmacy was scheduled to open in fall 2016, but Bollard said unanticipated construction issues, such as the replacement of the heating, ventilation and air conditioning system, delayed the opening until now.
The Ashe Center will hold a grand opening celebration for the pharmacy on Jan. 9. The event will feature live music from UCLA Semel Institute's Mindful Music, information booths from the undergraduate Student Wellness Commission and other giveaways.