Alum Norman Powell donates $5 million to support university librarian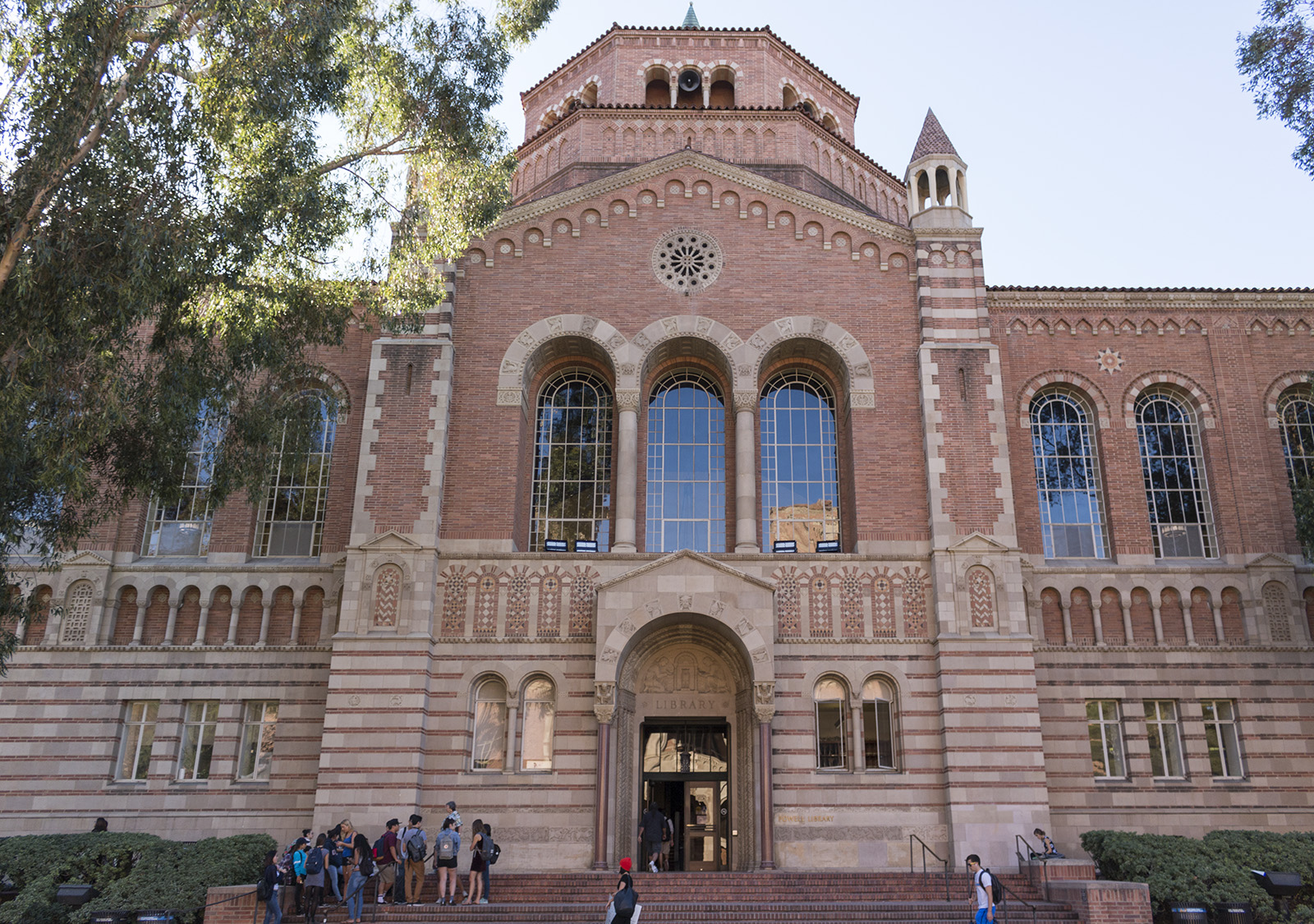 Norman Powell, son of Lawrence Clark Powell, after whom Powell Library is named, donated $5 million to create an endowment for the university librarian. (Daily Bruin file photo)
December 16, 2016 2:39 pm
A UCLA alumnus and son of the namesake of Powell Library donated $5 million to support the work of the university librarian.
Norman Powell's gift will establish an endowment for the position named in his and his wife's honor. The university librarian oversees the campus library system and works with campus organizations, philanthropists, corporations and foundations to improve services and support for students and faculty.
University librarian Virginia Steel, who has held her position since 2013, will be the inaugural Norman and Armena Powell University Librarian.
According to a UCLA press release, endowment funds will support the library's collections, teaching and research support services, and ongoing efforts to ensure its physical spaces and online resources can continue to serve UCLA students and faculty.
"I hope my gift inspires others to make similar gifts," Powell said in a statement. "The UCLA library cannot sustain its standing as a premier institution and grow without support from people like you and me."
Powell's previous donations have helped establish a new data scientist position at the UCLA library and acquire a well-known photography collection.
Powell graduated from UCLA in 1959 with a degree in earth physics and went on to work as a research physicist for Chevron and an executive consultant with British Petroleum. After retiring in 1990, he became an environmental activist with a focus on local open space and conservation issues in Southern California.
Powell Library was named in 1966 after Powell's father, Lawrence Clark Powell, who served as university librarian from 1944 to 1961.