Napolitano, Californian college leaders urge Pell Grant legislation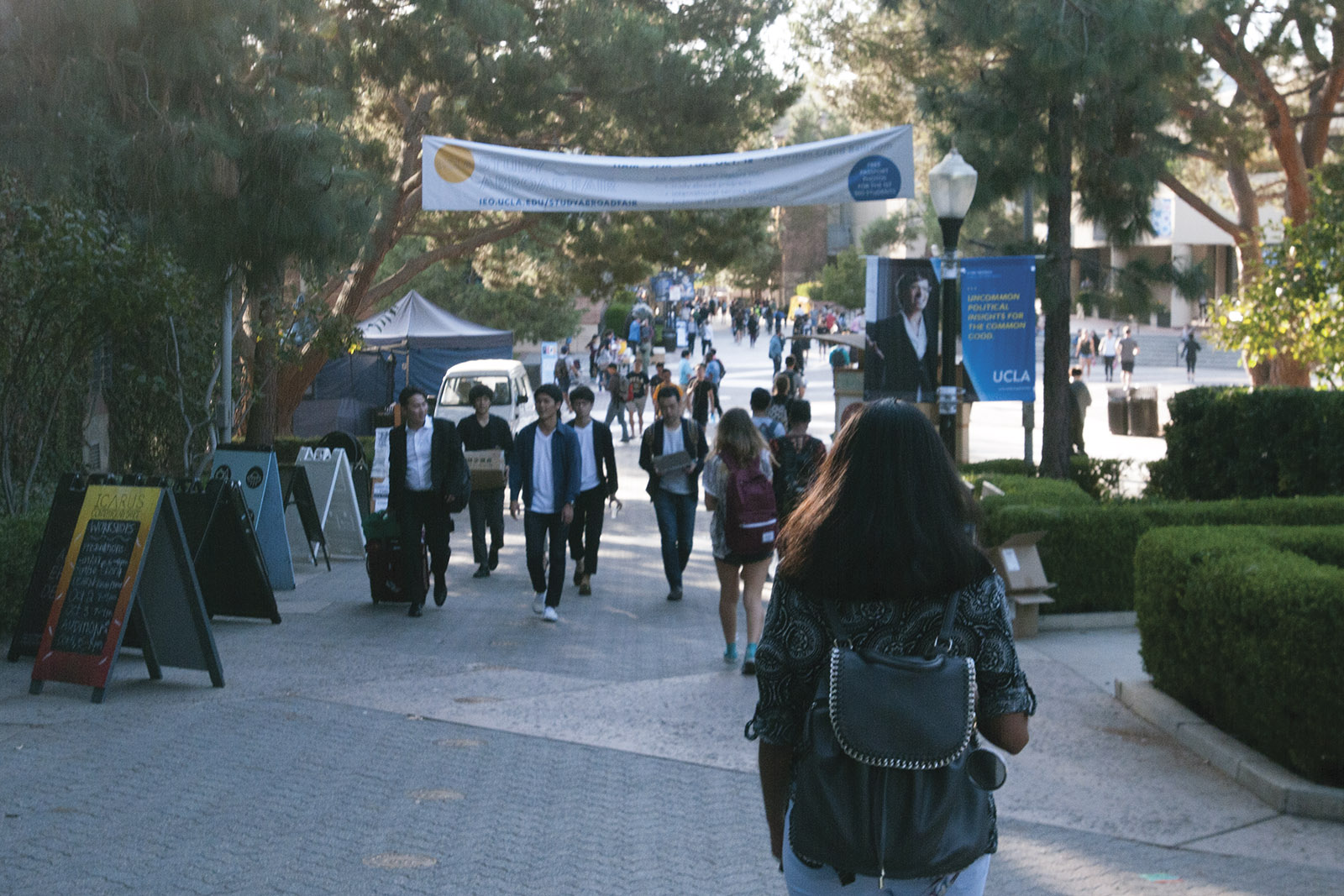 Low-income students at the University of California and other higher education institutions could have access to more financial aid year-round if Congress acts by the end of this week to expand the Pell grant program. (Daily Bruin file photo)
Congress is running out of time to pass legislation that would expand the federal government's largest financial aid program.
The House and the Senate have until Friday to pass a funding proposal to restore year-round Pell Grants to help students cover the cost of summer classes.
The Senate Labor, Health and Human Services and Education Appropriations Subcommittee approved a spending bill in June that would fund year-long Pell Grants and increase the maximum annual amount given to students by about $120. However, the House version of the spending bill left out these expansions.
The Federal Pell Grant Program gives low-income students up to $5,815 per year. Advocates for year-long Pell Grants say the grants would help low-income students pay for summer classes and graduate early.
More than 13,500 University of California students received a total of $18 million in additional aid to cover their summer session when year-round Pell Grants were last available, according to the University of California Pell Grants fact sheet. About 38 percent of enrolled undergraduate students at UCLA receive Pell Grants.
Congress and President Obama cut year-long Pell Grants in 2011 in response to funding shortfalls, but this year, the program has a $7.8 billion surplus because costs were lower than expected.
[Related: Proposals may expand Pell Grant by $2B, fund more Bruins]
Rep. Peter DeFazio, D-Ore., also introduced a bill in September to increase the maximum amount for federal Pell Grants and restore year-round Pell Grants for students.
Leaders of California colleges and universities urged Congress in recent months to reinstate year-round Pell Grants and increase the program's maximum award.
UC President Janet Napolitano and Ralph Washington Jr., President of the UC Student Association, said in a Nov. 17 letter to California's congressional delegation that restoring year-round Pell Grants would enable low-income students to continue their studies year-round.
"Allowing students to accelerate their time to completion could reduce the overall cost of education for many students and potentially reduce their need for additional borrowing," they said in the letter.
UC spokesperson Claire Doan said University officials regularly talked to congressmember's offices and staff about the importance of year-round Pell Grants.
Napolitano, California State University Chancellor Timothy White and interim California Community Colleges Chancellor Erik Skinner urged Congress in a letter to take advantage of the surplus for the Pell program and increase funding for students.
"Congress has the opportunity to provide for an increase in the maximum award and restore year-round Pell Grant eligibility, while still preserving a healthy surplus to assure the program's future financial stability," the leaders said.
They also noted the bipartisan support for reinstating year-round Pell Grants this year.
Students who receive Pell Grants said the grants are extremely important in helping them finance their college education.
"My family is low-income, so without (Pell Grants) I would be stacked in loans," said Tracy Nguyen, a third-year psychobiology student.
Nguyen added she thinks low-income students might choose not to take summer classes, even if they need them, because of the cost.
"(Cost is) a very big factor when I'm thinking about taking summer classes," Nguyen said. "Sometimes you need (summer classes) to declare your major or to graduate on time, but the summer tuition is enough to deter many people."