Bruin Shelter fundraises to continue providing for homeless students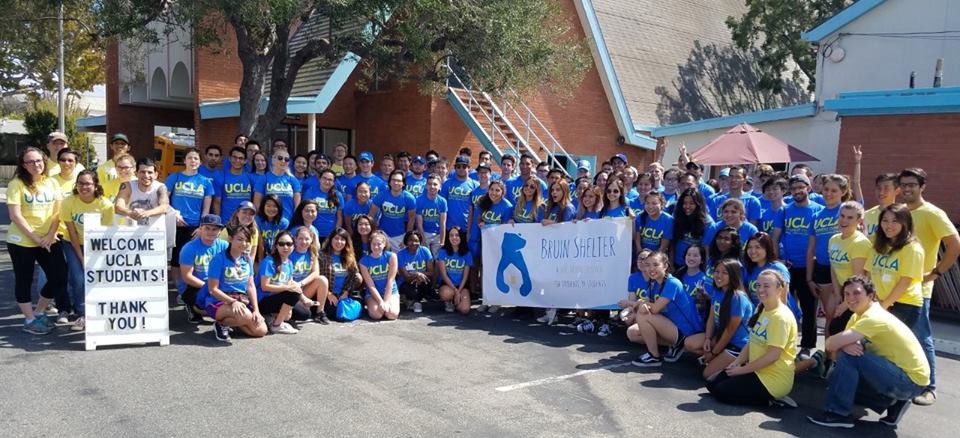 Bruin Shelter is one of the country's first student-run homeless shelters for students, founded by Luke Shaw, UCLA doctoral student, and Louis Tse, UCLA alumnus. (Courtesy of Luke Shaw)
Bruin Shelter is raising $20,000 to continue operating, in a campaign called "Race for 20K."
The shelter, which opened in October, houses homeless college students in the West Los Angeles area. The shelter's organizers created a Generosity donation page for individuals to contribute any amount until Wednesday.
Helen Li, Bruin Shelter's co-marketing director, said the campaign will not include an actual 20-kilometer race. The team decided to call the campaign a race because they see it as a journey, she said.
According to the Free Application for Federal Student Aid, 58,000 homeless college students live in the United States, with almost 18 percent living in California. Since its opening, Bruin Shelter has provided housing, food and counseling services to nine students.
[Related: Student-run shelter opens doors to homeless students]
Li said Bruin Shelter does not have enough money to continue operating past March. Organizers plan to spend $20,000 to cover renters' costs such as school supplies, food, bedding and renovations for the shelter from March to September. However, they need $35,000 to continue during that six month period.
About 45 percent of the money the shelter raises through the "Race for 20K" campaign will go toward rent and insurance costs for six months. About 19 percent of the funds will be used for counseling services and about 18 percent will be used for food. The remaining funds will be used to pay for furniture, utility bills and other living necessities.
Li said she decided to have an online fundraiser instead of a fundraising event because more money can go directly to the Bruin Shelter without spending on event costs.
People who donate will receive different rewards depending on how much money they contribute. As part of their "donation package," Bruin Shelter will also give student residents awards.
For example, for every $25 contribution, donors will get a shoutout on their Facebook page and a personalized card, and a student will get a bus pass.
If someone donates $1,000, they will get a home-cooked dinner at the shelter and a lunch at NASA's Jet Propulsion Laboratory with the shelter's founder, Louis Tse. The $1,000 will go directly toward the shelter's rent.
"We are over 25 percent of our original goal," Li said. "What's amazing is that contributions range from $2 to $1,000, and it's from people like students and people who have been with us since the beginning."
Li said the shelter has also applied for scholarships and grants for additional funds. However, organization members preferred a more grassroots approach, rather than depending solely on financial aid, she said.
"Fundraising gives us a grassroots focus because it's students," she said, "(Bruin Shelter) was created by students, for students."
Li said they want students to share Bruin Shelter's story, even if they cannot donate. Sharing the story, she added, would get them closer to their end goal.
[Related: Students start Bruin Shelter for Westwood homeless population]
"The end of the journey would be the end of college homelessness," Li said.