Little Bruin Wishes fundraiser brings gifts to student parents, families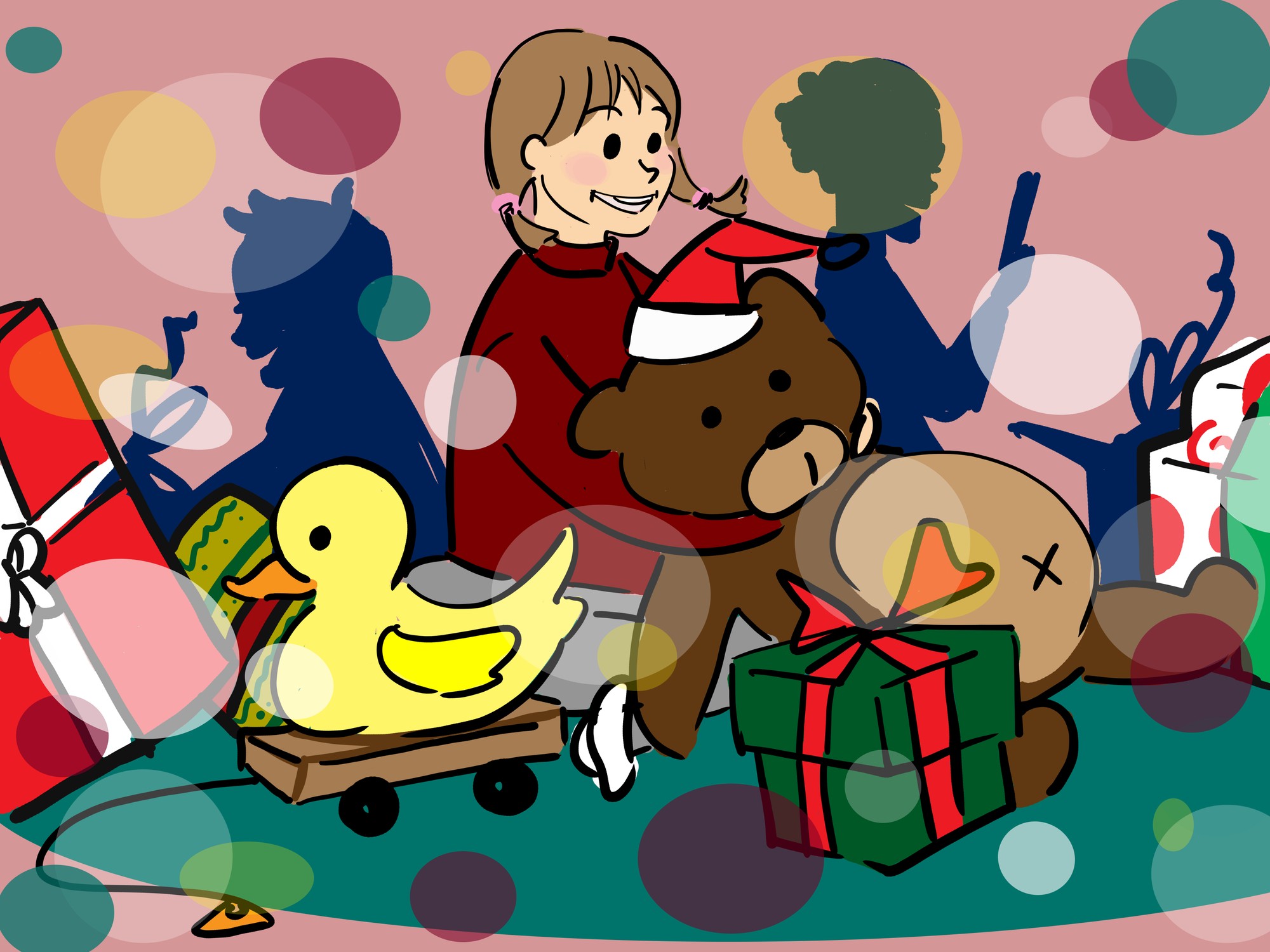 (Shelby Chan/Daily Bruin)
UCLA students' children will receive the gift-wrapped presents they wish for this holiday season.
The children will receive the gifts from Little Bruin Wishes, a gift drive hosted by the Bruin Resource Center's Students with Dependents Program. The drive aims to fundraise for holiday presents for student parents and their families. Anyone can give monetary donations to the drive, or donate a gift requested by one of the 58 participating families.
This year, families have requested clothing store vouchers, comic books, toys and UCLA merchandise.
The UCLA chapter of Tau Sigma National Honor Society – a transfer student-specific honors society – raised enough money to sponsor gifts for 11 families last year. This year, the society is focusing on sponsoring gifts for transfer students with dependents. It is also helping the Bruin Resource Center wrap gifts.
"We help ease some of that stress – (the BRC has) so much on its plate," said UCLA Tau Sigma President Aurora Ruvalcaba. "Last year, three people had to physically wrap all the gifts and take inventory in one night."
In 2015, Little Bruin Wishes' first year, the program was able to meet the needs of every student who applied, said Jean Libby, program director of Students with Dependents and 2016 graduate alumna.
"We are trying to connect students with dependents to each other and to others, and make people aware that they are part of the community," she said.
Libby added she and her family received gifts from Little Bruin Wishes last year. Fellow members of the LGBTQ community sponsored gifts for her family, she said.
"We got a nice note from them," she said. "And Tau Sigma is donating to transfer students, so it's nice that we're able to make those connections."
[Related: Student draws from personal experience to advocate for Bruins with children]
Ruvalcaba said Tau Sigma will also include cards with messages from the donors in the gift packages they wrap, so transfer parenting students know the transfer community supports them.
Jose Alvarez, 2016 alumnus and former vice president of Tau Sigma, said he chose for Tau Sigma to participate in Little Bruin Wishes last year because a large portion of the transfer community is nontraditional.
"(Little Bruin Wishes) benefits a big portion of the Bruin community that is sometimes neglected," he said.
Tau Sigma will hold a gift-wrapping party Thursday as a part of De-Stress Study Fest, a wellness initiative by the Transfer Student Center during 10th week. The wrapping party will feature hot cocoa, rap music and gift wrapping.