UC Regents revise punishment against sexual and ethical misconduct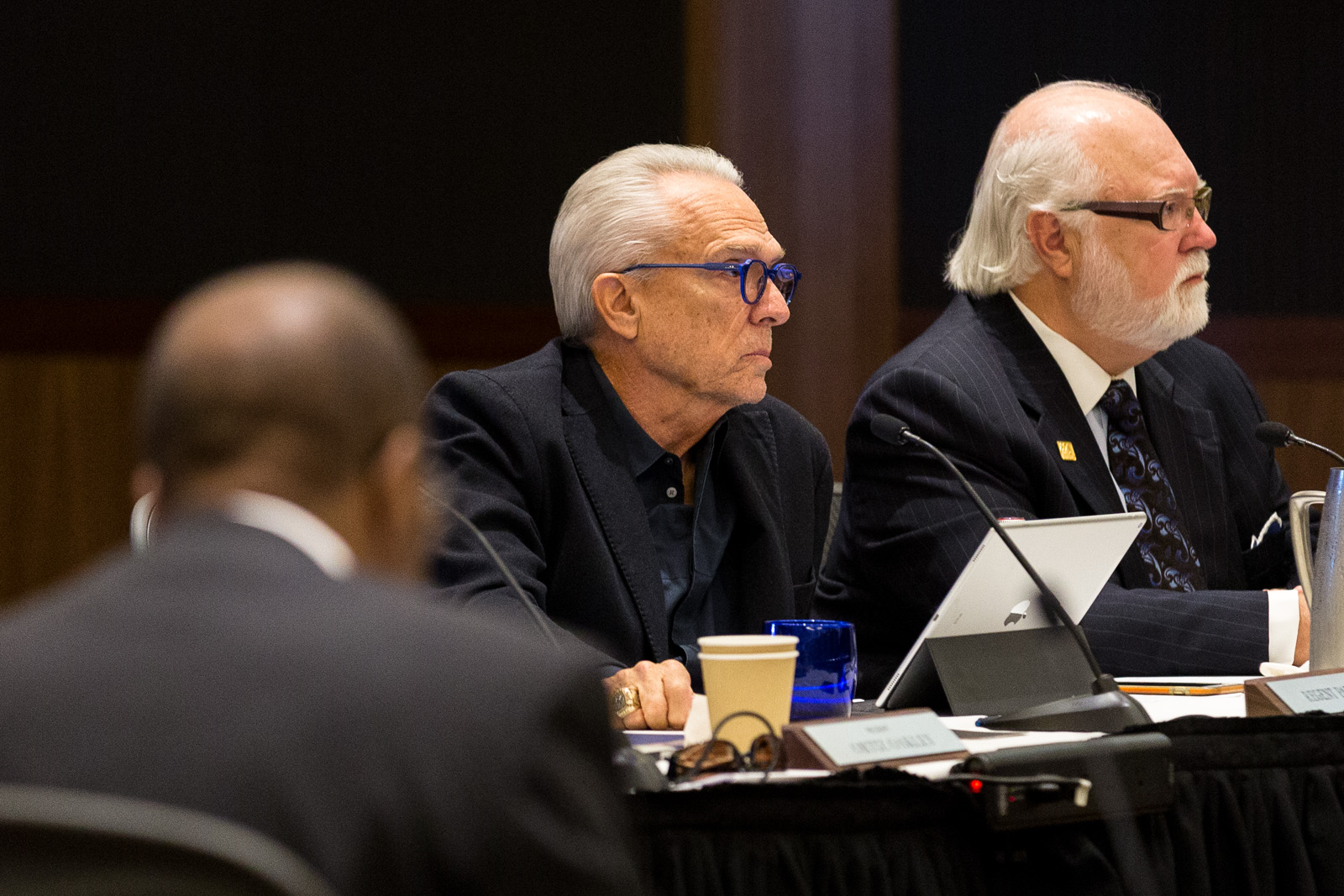 After Regent Norman Pattiz's former employee published evidence he sexually harassed her, the University of California Regents voted to subject private misconduct for punishment. (Jintak Han/Assistant Photo editor)
The University of California Board of Regents' misconduct in their private lives will be subject to sanctions, the Board of Regents decided at its meeting Thursday.
Chairperson Monica Lozano introduced the amendment to the University's Standards of Ethical Conduct, and Sexual Violence and Sexual Harassment Policy after Regent Norman Pattiz sexually harassed his former employee off campus. Pattiz, who is the executive chairman of the radio company PodcastOne, made sexual comments toward Heather McDonald's breasts when she was taping a bra commercial.
"UC has taken a strong, unequivocal stance on sexual harassment and violence," Lozano said. "The regents are committed to upholding UC's (sexual harassment policy)."
[Related: Sexual harassment by UC regent faces backlash from Bruin community]
Upon being appointed to the board, regents will also be required to take the University's sexual harassment prevention training program that is already required for UC faculty. Regents will then have to continue training twice a year after that.
Charles Robinson, UC general counsel, said actions the board can unilaterally take to punish regents are limited.
"The board doesn't have the ability to remove a regent once a regent has been confirmed by the Senate," Robinson said. "Nor does the governor, given the role of the Senate."
Robinson said before the amendments passed, the board could only censure regents in writing, remove them from leadership positions on the board or refer them to other authorities for action. He added the board can ask regents to resign, but cannot force a resignation.
He also said the state attorney general can remove a regent from office through court proceedings, but only if they are found guilty of corruption or a felony.
Regent John Perez initially asked to discuss the scope of what behavior would fall under UC's ethical conduct policies, but voted to approve the amendments for ethical and sexual misconduct.
"I don't like notion that anybody in public could take issue with what a board member does in private," Perez said. "I'm worried about business practices; where do we draw line in terms of what issues properly come before board?"
Regent Russell Gould said the scope of the conduct policy for private settings would not be considered casually, though conduct issues would be taken case by case in the interim.
Robinson said the committee would flesh out the procedures, which will take effect in January.