Coach Cori Close studies basketball at every court she steps on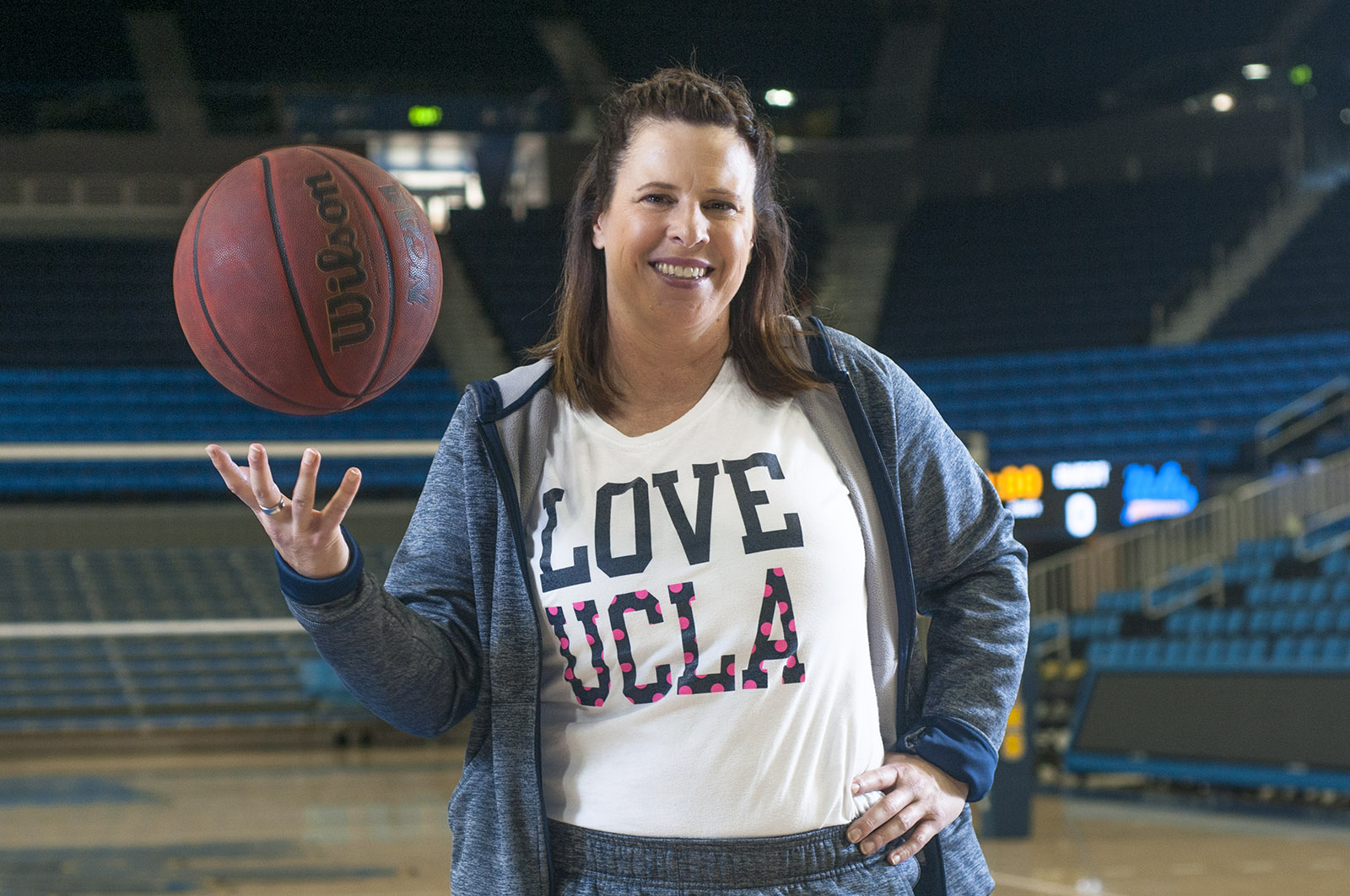 Coach Cori Close coached at three different schools before becoming the head coach at UCLA. But it was her high school teacher who first started the foundation for her coaching philosophy. (Jintak Han/Assistant Photo editor)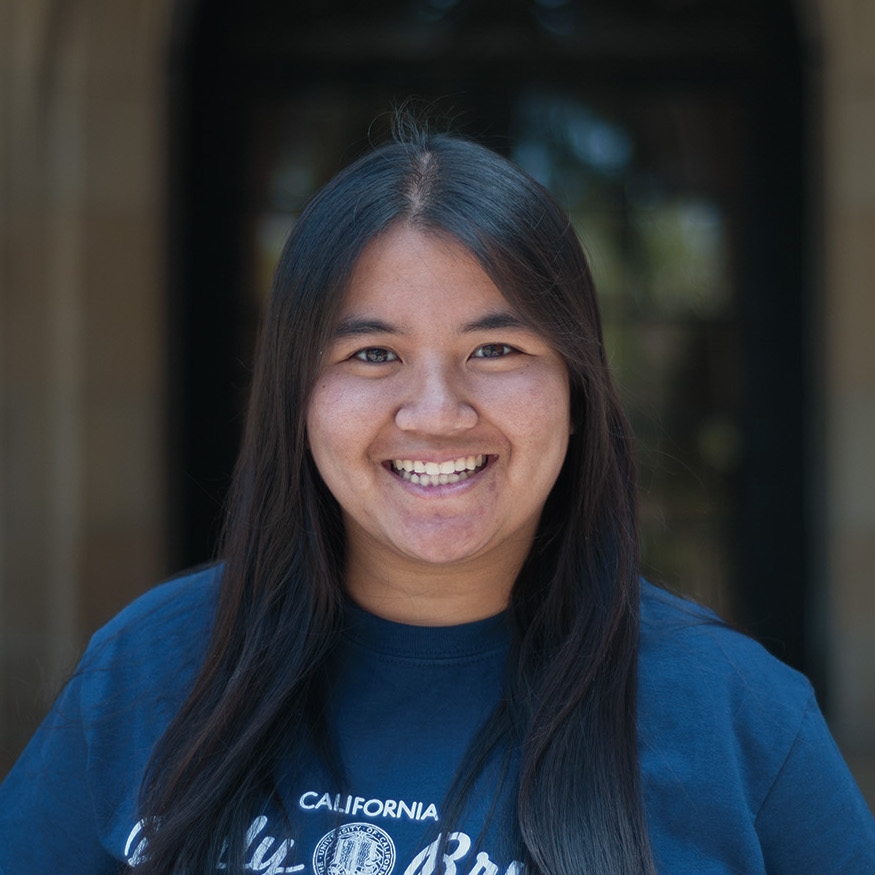 Cori Close can't spell for her life.
From 2004-2011, scouting reports, memos and emails from the then-associate head coach all arrived to Florida State coach Sue Semrau sprinkled with errors.
"Thank God for spell check now," Semrau said.
Close might never have mastered spelling, but even heading into her sixth year at the helm of the UCLA women's basketball program, she considers herself a perennial student of the game – even if she started out as a "punk freshman" in the back of the classroom.
As a freshman at Milpitas High School near San Jose, California, Close was a multi-sport athlete.
Her world revolved around sports, from hitting the softball pitch to playing point guard on the school basketball team and hitting open gym for hours after.
But the star point guard scoffed at one sport: badminton.
Close constantly trash-talked badminton until her teacher and the school's coach Carol Insol, fed up with Close, decided to humiliate the then-freshman in a game of badminton.
Marching her students into the gym, Insol lined up her class on the sideline before facing off against her arrogant freshman.
The coach hustled Close, running her ragged from corner to corner to corner before whacking the birdie right at the exhausted freshman's neck.
"I went home that night, my dad thought I had a hickey on my neck and I almost got in trouble," Close said. "But it insulted my ego so much that I was determined."
From then on it was all badminton.
Softball was out.
She trained for hours alongside Mike, an avid badminton player at De Anza College who also ran an open basketball gym for local kids, and tried out for Milpitas' team.
Close was determined to prove to her coach she wasn't just some obnoxious freshman.
"I'm a competitor, so she put a challenge in front of me and I do enjoy competition, I do enjoy challenges," Close said. "When she challenged me in that way and I was exposed in front of my peers, it was very motivating to overcome that."
The bruise healed, but Close carried Insol's lesson – it's worth learning from everything and everyone – with her to UCSB, where she was a four-year starting point guard and captain, and then to UCLA, where she was a restricted-earnings coach.
In her first stint in Westwood, Close learned and fostered a relationship with the standard-bearer of the sport: John Wooden.
[Related: Women's basketball's Cori Close carries forward John Wooden's legacy at UCLA]
His pyramid of success built a foundation for her, one that she reflected on when she left for a coaching job at Florida State in 2004 and turned to her first night in Tallahassee, Florida.
Less than 24 hours after arriving in Florida as the new associate head coach, Close was thrown into chaos and grief when then-Florida State sophomore Ronalda Pierce unexpectedly passed away.
Semrau tended to grieving players and relied on Close, who she remembered as "warm and open" when they met at the Final Four years earlier, to be the glue and backbone of the program.
Close not only took over administrative duties – building relationships with visiting top recruits and helping wherever she could – but also revitalized the team's offense on the court.
In her last two seasons with the team, Florida State finished in the top 30 nationally in scoring, field goal percentage and 3-point field goal percentage.
But the mastermind behind the Seminoles' offense didn't want to limit herself to just one side of the ball.
Under Semrau, Close focused on building defense, something that would help her move "12 inches down the bench" and closer to being a head coach.
"I try to be a consummate learner. I try to get better at stuff every year," Close said. "Anywhere I can gain knowledge and growth I'm going there."
Going there meant traveling to Storrs, Connecticut in Close's third year at the helm of UCLA women's basketball program to observe and learn from the UConn Huskies. The Huskies had won eight NCAA championships by then, including four of the last 10.
"Just like why I begged Coach Wooden to let me go to his house every other Tuesday night because he set the standard of excellence. Why would I not want to put myself in the position to learn from someone who set the standard?" Close said. "The same thing with Geno (Auriemma, UConn's women's basketball coach) on the women's side. The reality is he set the standard for consistent performance and so I wanted to go."
Sandwiched between assistant coaches Tony Newnan and Shannon Perry, the third-year UCLA coach intently studied practice, taking note of UConn's discipline and precision.
Teams across the country were loaded with talent – the Huskies with the top player in the country, Breanna Stewart, and the Bruins with the No. 1 recruiting class – but UConn had separated themselves from other top programs with their consistency.
Close and Newnan kept track of how many times screens didn't get called or any missed communication between the Huskies over two days of practice.
They only counted five times.
Close returned to Gampel Pavilion twice since then, each time leaving with a thought. There wasn't some big secret offensive scheme or a special drill that only Auriemma ran.
UConn wasn't born a powerhouse – they constructed their program that way, by emphasizing the power of choice, similar to how Wooden built the UCLA men's basketball program.
"I'm a huge believer in 'we are built for this.' Not we are born for this. I hate that phrase. It's not accurate," Close said. "There are a lot of individual choices that players can make – both internally and externally – that create habits of excellence that lead to consistency. Those are very difficult choices, but they can be made. The reality is that not that many people are willing to do the work on a consistent enough basis to master their craft. There's just no corners cut. It's every single day. And that's how they've built it."
Close preaches to her student-athletes about making the same choices, and like Coach Insol did, laid out a challenge for her pupils.
Every time they step foot into Pauley Pavilion, they take note of the NCAA championship banners hanging in the rafters.
Men's basketball is there. So are men's and women's volleyball and gymnastics.
But of UCLA's 113 NCAA titles, none belong to women's basketball.
"We're not represented and sort of like my ego learning about badminton, you have a big legacy here at UCLA," Close said. "But I don't view that as a bad thing, I just view that as a really great motivator. I want to respect and represent this great place and that's where we're headed."
The Bruins finished last season with their best NCAA tournament finish since 1999 and with the pieces still maturing and developing, Close has the team headed right where she wants it.
Dam joined the Bruin as a sophomore in 2014 and contributed until after she graduated in 2017. She was the Sports editor for the 2016-2017 academic year and spent time on the football, men's basketball, gymnastics, women's water polo, men's soccer, men's tennis, women's tennis and women's golf beats.
Dam joined the Bruin as a sophomore in 2014 and contributed until after she graduated in 2017. She was the Sports editor for the 2016-2017 academic year and spent time on the football, men's basketball, gymnastics, women's water polo, men's soccer, men's tennis, women's tennis and women's golf beats.