New graduate student fitness center to open early summer 2017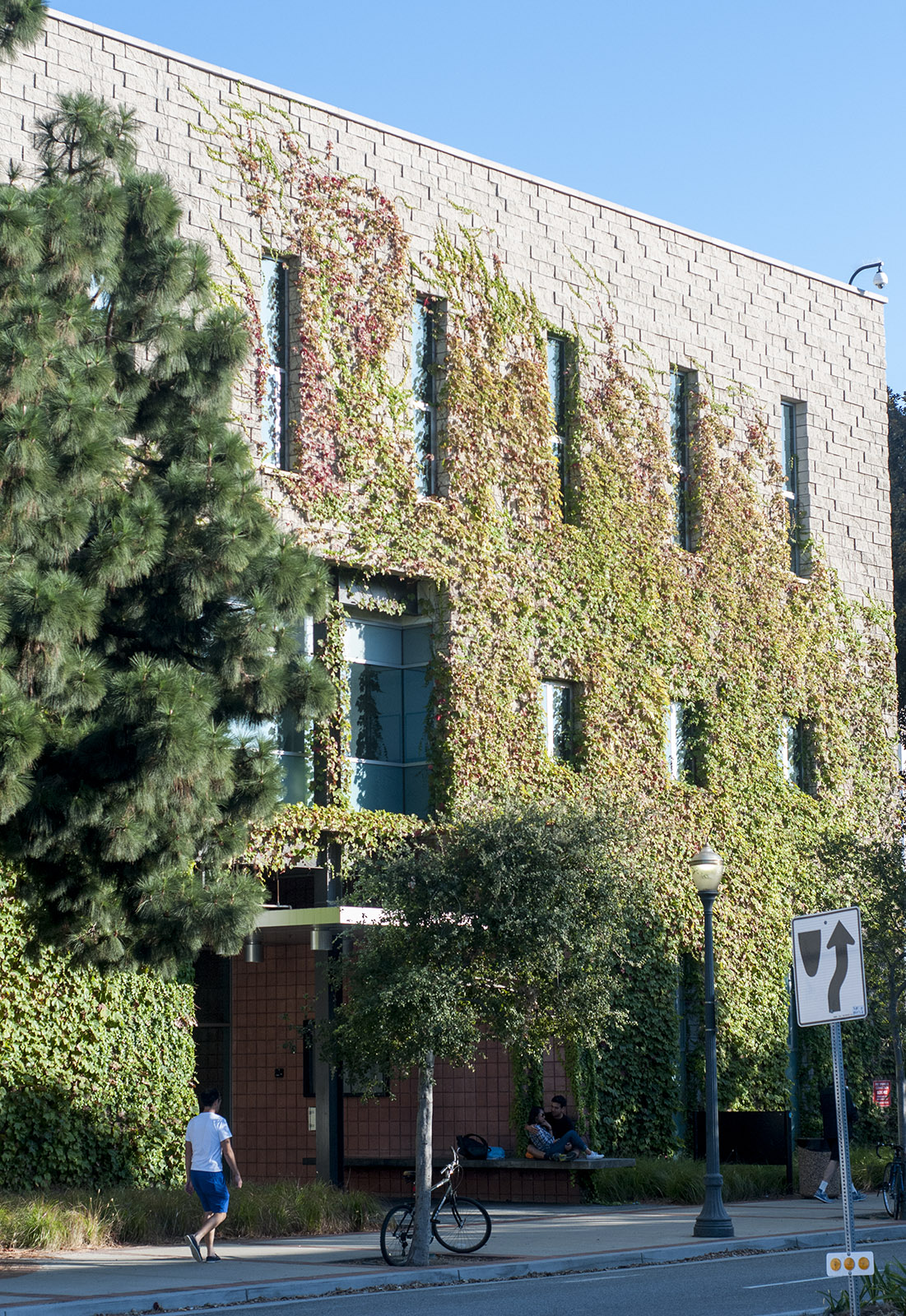 The old Kinross Recreation Center will close Dec. 16. Officials announced details of the new KREC at a forum Wednesday. (Miriam Bribiesca/Photo Editor)
November 3, 2016 11:16 pm
UCLA will spend $5 million in university funds to build the new graduate student fitness center, a UCLA official told graduate students Wednesday.
Michael DeLuca, assistant vice chancellor of campus life, gave graduate students details about the new Kinross Recreation Center at a forum Wednesday. At the forum, DeLuca also discussed the amenities the new center will have and how graduate students' fitness needs will be accommodated when the current KREC closes on Dec. 16. Graduate students voiced their concerns after the presentation.
[Related: New gym for grad students to open before KREC closes its doors]
DeLuca and Director of UCLA Recreation Wendy Windsor announced details about the new fitness center in an email sent to graduate students Tuesday. The new KREC is scheduled to open in early summer 2017, and will have modernized recreational facilities.
The new center will be in the northwest end of Parking Lot 36 on Kinross Avenue. It will have a 30 percent increase in cardio exercise equipment, about a 70 percent increase in strength training options and modernized locker rooms with an increased number of slightly bigger lockers, DeLuca said at the forum. It will also feature outdoor cubby areas, meeting facilities and an outdoor patio.
[Related: UCLA announces new location for graduate fitness center]
The gym will be built using a type of construction called Permanent Modular Construction, DeLuca said. PMC involves building parts of a project at a different location and delivering those parts to the site for full assembly. This produces less waste and allows projects to be finished more quickly.
Graduate students will be given 24-hour access to the John Wooden Center and complementary access to the Bruin Fitness Center in Carnesale Commons while they wait for the new center to open, he said. Officials are also finalizing an agreement with a fitness center in Westwood Village to give students monthly access at no extra cost, according to the UCLA Recreation website.
Students at the forum said they were concerned about having to use undergraduate and alternative recreation facilities until the new KREC is finished.
One student said she thinks it could be uncomfortable for graduate teaching assistants to work out with their students at gyms such as Bruin Fitness and the Wooden Center.
Another student said he found it frustrating that graduate students were not given more warning about the relocation of their gym or the fact that the construction would change their exercise routines.
DeLuca said the university is working to compensate for these problems.
"It's about trying to give students access to the most times and spaces so that (recreation centers) can meet people's needs," DeLuca said.
Michael Skiles, Graduate Students Association president, said he thinks it is imperative for graduate students to have minimal disruption to their routines despite the closing of KREC.
The Save KREC Task Force, a group of graduate students that worked to advise administrators on KREC's relocation, wanted the new location to be of comparable distance to KREC's current location, Skiles said. University officials and the task force previously discussed multiple options, such as Warren Hall and the northeast corner of Gayley and Le Conte Avenues.
The final site UCLA chose is optimal because it is just steps away from the old KREC, Skiles said.
He added he thinks that in the future, UCLA should assess how projects will impact students to ensure they don't inconvenience them.
"I think we will have a better gym at the end of the day," Skiles said.
Contributing reports from Emily Guo, Daily Bruin contributor.