2016 Election: Clinton for President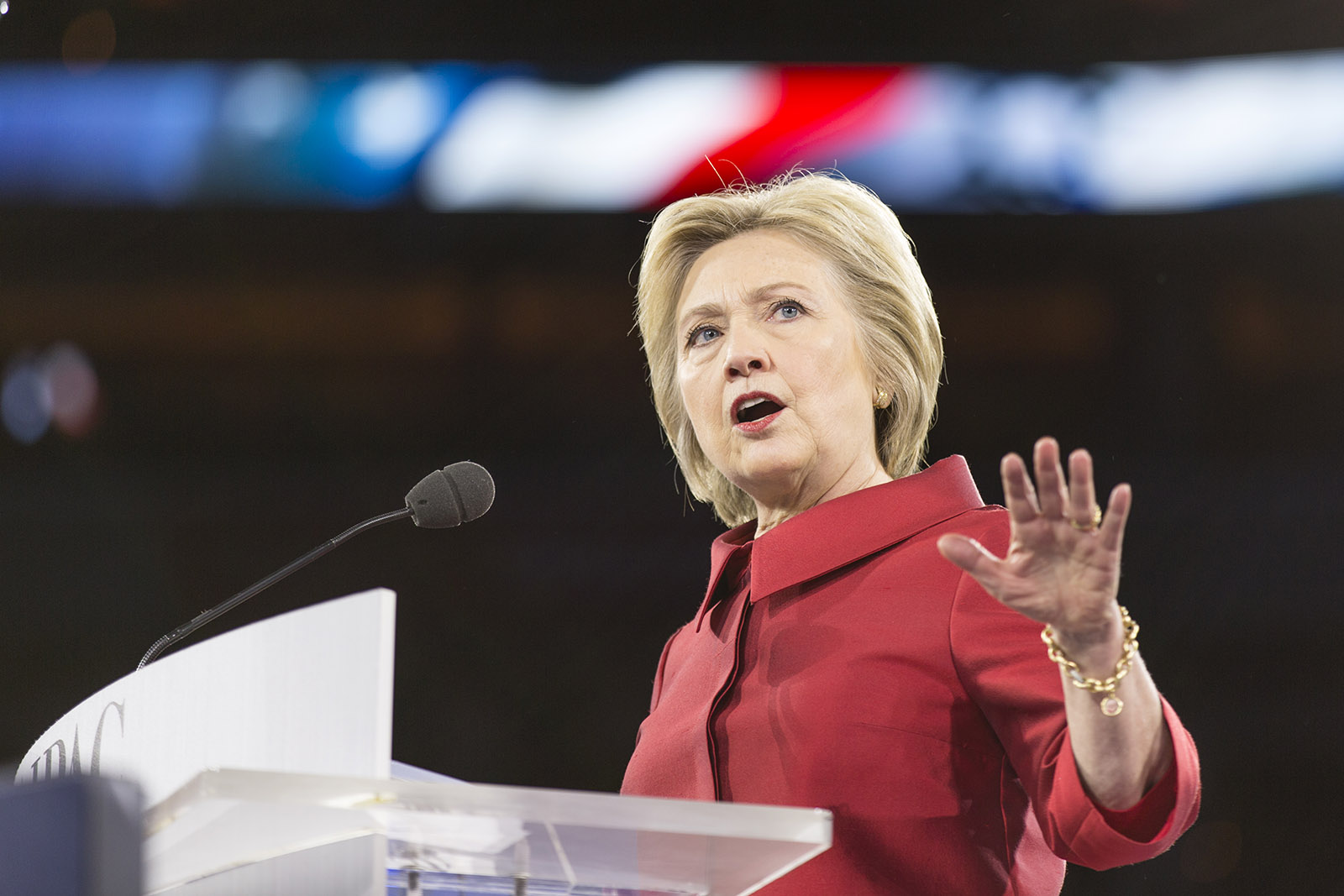 (Creative Commons photo by Lorie Shaull via Flickr)
The American people have a clear choice for president this election season. On one hand, a reckless and divisive candidate who relies on fear and vitriol to fuel his base. On the other, a socially responsible candidate with realistic policies and the political chops to govern with poise.
As such, this board endorses Hillary Clinton as the 45th President of the United States.
In an election cycle fueled by name-calling and theatrics, it is clearer than ever that one of Clinton's finest qualities is her composure and her resolve. Her opponent is doing a fine job highlighting that for her. But the reality is that her strongest trait is experience – decades upon decades of it.
Since entering politics as a college student in the 1960s, Clinton has devoted her life to public service – to women and families, in particular. As first lady, she supported the Family and Medical Leave Act, which mandated time off for employees with family and medical issues. Clinton continued to advocate for women's rights as a U.S. Senator for New York by voting in favor of a woman's right to choose.
Clinton served for two senatorial terms from 2001 to 2009, during which she secured $21 billion to redevelop the World Trade Center site in the wake of the 9/11 attacks. She went on to vote against President George W. Bush's tax cut proposals and supported the $700 billion Emergency Economic Stabilization Act of 2008 to help repair the economy after the financial crisis.
As secretary of state from 2009 to 2013, Clinton encouraged President Barack Obama to send U.S. special forces to Pakistan for a mission that successfully killed Osama bin Laden. Clinton also helped limit Iran's nuclear program and her efforts led to an agreement on the Joint Comprehensive Plan of Action, or Iran Nuclear Deal, in 2015.
She has also become a vocal advocate for lesbian, gay, bisexual and transgender rights, helping pass anti-discrimination laws that prevented gay couples from being denied adoption rights. In 2011, she riffed on her 1995 United Nations speech with her inclusive remark that "gay rights are human rights, and human rights are gay rights."
Throughout the 2016 campaign, Clinton has faced unprecedented levels of offensive and harmful rhetoric from her opponent. Instead of descending into the fray, she continues to show the country what it means to act presidential, demonstrating her ability to be an exponentially better leader.
And this election is not just about the next four years. It is about shaping the future of this country with Supreme Court appointees – and that is something no American should take lightly, especially young voters.
Clinton has the experience necessary to carry out concrete plans that will benefit the younger generation, including, among others, subsidizing college tuition for families in need and making U.S. citizenship more attainable.
Facing a divided country, the next president will need to bridge the partisan gap. Clinton has the track record and political savvy necessary to reach across the aisle. That should not be underappreciated in light of the current political gridlock.
Clinton's time as first lady, senator and secretary of state shows that she has the political know-how to make tangible change. It's time for the American people to help her shatter the glass ceiling.
Click the banner to read more election endorsements and analysis.