UCLA Transportation to allocate parking permits for transfer students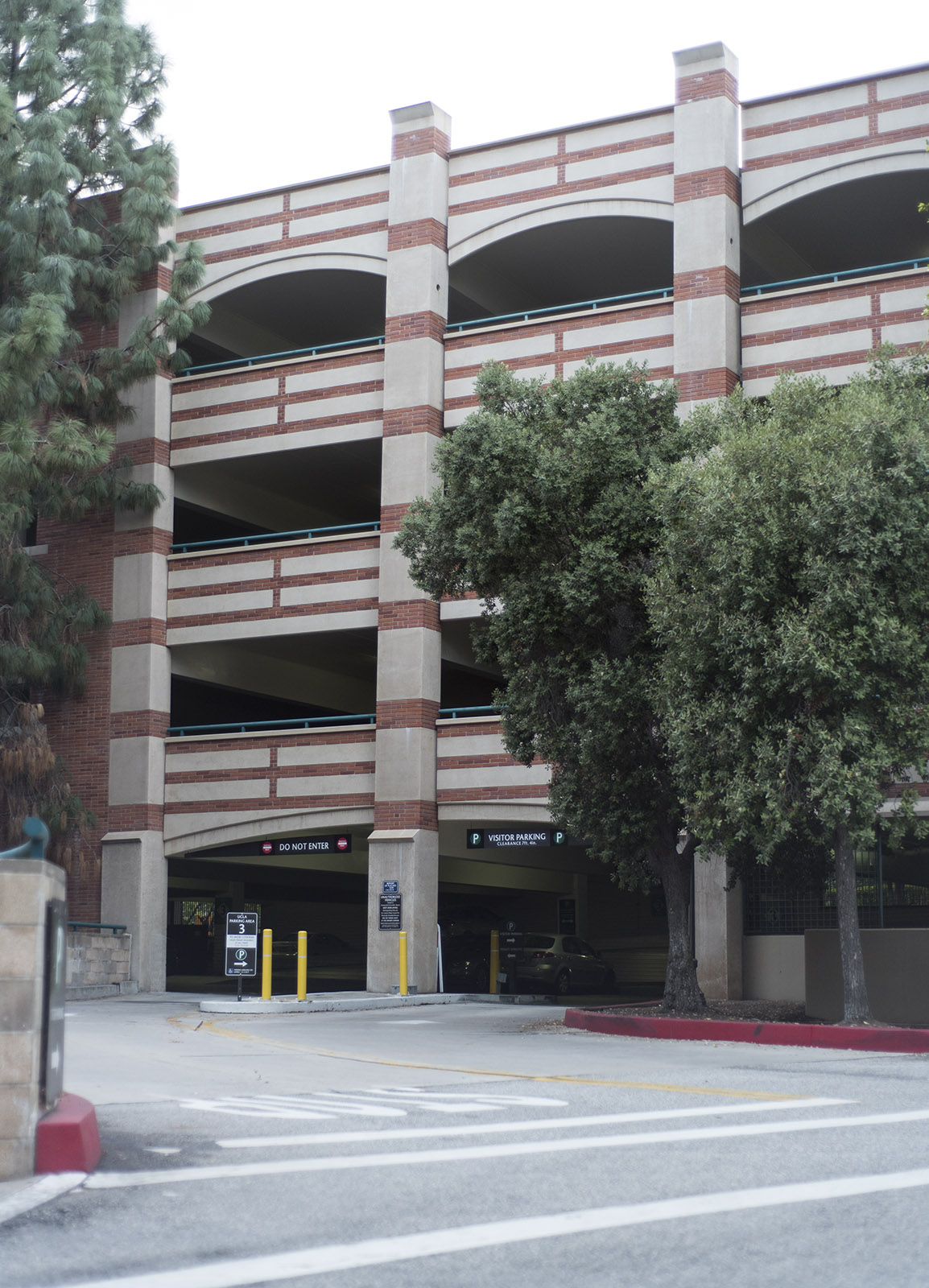 UCLA Transportation will now allocate 36 parking permits every year to transfer students, starting this quarter. (Miriam Bribiesca/Photo editor)
UCLA Transportation will now allocate 12 parking permits every quarter for transfer students.
The undergraduate student government Office of the Transfer Student Representative worked with UCLA Transportation last spring to secure a total of 36 permits per year, beginning this quarter. The Bruin Resource Center's UCLA Transfer Student Program is now administering the permit applications.
The permits are primarily for commuting transfer students who have already been denied for both an initial application and an appeal, said Undergraduate Students Association Council Transfer Student Representative Divya Sharma. All transfer students are eligible to apply, but priority is given to those who live more than 10 miles away from campus.
[Related: Survey finds parking permit shortage affects student experiences]
"This permit allocation is aimed at reducing stress for at-risk and special-case transfer students," UCLA Transportation officers said in an email statement.
Sharma said he thinks parking has always been a big issue within the transfer student community because many transfer students are nontraditional, have parenting responsibilities or live far away. He added he thinks many commuting transfer students at UCLA have been denied twice when applying for permits.
"A lot of the time, the commuter population at UCLA is not even recognized as a group," Sharma said. "Through this transfer permit program, transfer commuter students will finally be able to see the work that's being done for their community."
Sharma said he thinks UCLA has never allotted parking permits specifically for transfer students before. He added he thinks UCLA Transportation is not expanding the number of permits they give out because they want to find different ways for students to get to campus, such as using public transportation.
"They want to integrate more local transportation and don't really want to extend more parking structures," Sharma said. "They want to minimize carbon emissions."
UCLA Transportation partnered with the Transfer Student Program last year to increase outreach about student commuting options for incoming transfer students, transportation officers wrote in an email.
[Related: Transfer Pride Week seeks to integrate students into UCLA community]
Students said they think the permits are a step toward helping commuting transfer students feel more welcome. But some said they think 12 permits per quarter is still a low number.
Amanda Yu, a third-year economics transfer student, said she thinks it is difficult for students to get a permit their first quarter.
"I don't like that even though you apply for a permit, it doesn't guarantee that you can get one," Yu said.
Mike Peters, a fourth-year geography transfer student, said he thinks commuting students are not well-accommodated at UCLA.
"I've been to 19 different colleges and universities," Peters said. "UCLA is the only campus I've ever been to that's difficult to get parking at."
He added he thinks UCLA prioritizes faculty and researchers over students. Peters has been able to get parking because of guaranteed handicap permits and his job as a firefighter, but all of his friends who applied have been denied. He added he thinks many transfer students are veterans or students with families who cannot live on the Hill or take public transportation.
"If you get accepted to UCLA as a student, you should never be denied parking," Peters said. "You're paying exorbitant tuition to come here and study. There's no excuse for you to go through the stress, hassle and worry of not getting parking."
Katherine Stanfill, a fourth-year gender studies and history transfer student, said she is happy to see transfer students get priority for some permits.
"We can't say we're a diverse school if we're not making it easier for nontraditional people to attend," she said.
However, Stanfill said she has to limit her class options because it is difficult for her to take the bus or drive to school and pick up her kids on time. She said she has not been able to afford a permit this quarter, but added it was more convenient for her when she had one over the summer.
"You can't carry all your stuff on public transportation," Stanfill said. "When I had a permit I was able to bring my workout clothes and extra books to school."
Molly Wang, a fourth-year communication studies transfer student, said she is satisfied with UCLA's parking accommodations for students because she has been able to get a parking permit every quarter she has been at UCLA.
However, Wang added she thinks many transfer students still struggle with parking.
"The gesture's nice, but I don't think 12 is enough," Wang said.
Kanan Rengaraju, chief of staff for the Transfer Student Representative's office, said he hopes the new project will bring more attention to the problems commuter transfer students face.
"For some transfer students, this is their last chance of getting a parking pass." Rengaraju said. "Commuters already face many problems like beating traffic and getting to class on time. Parking should not be another problem for them."
Interested students can send an email to the UCLA Transfer Center or fill out an application online or at the Bruin Resource Center.
Contributing reports from Anny Kim, Daily Bruin contributor.