Women's soccer fails to score for second straight game in loss to Utah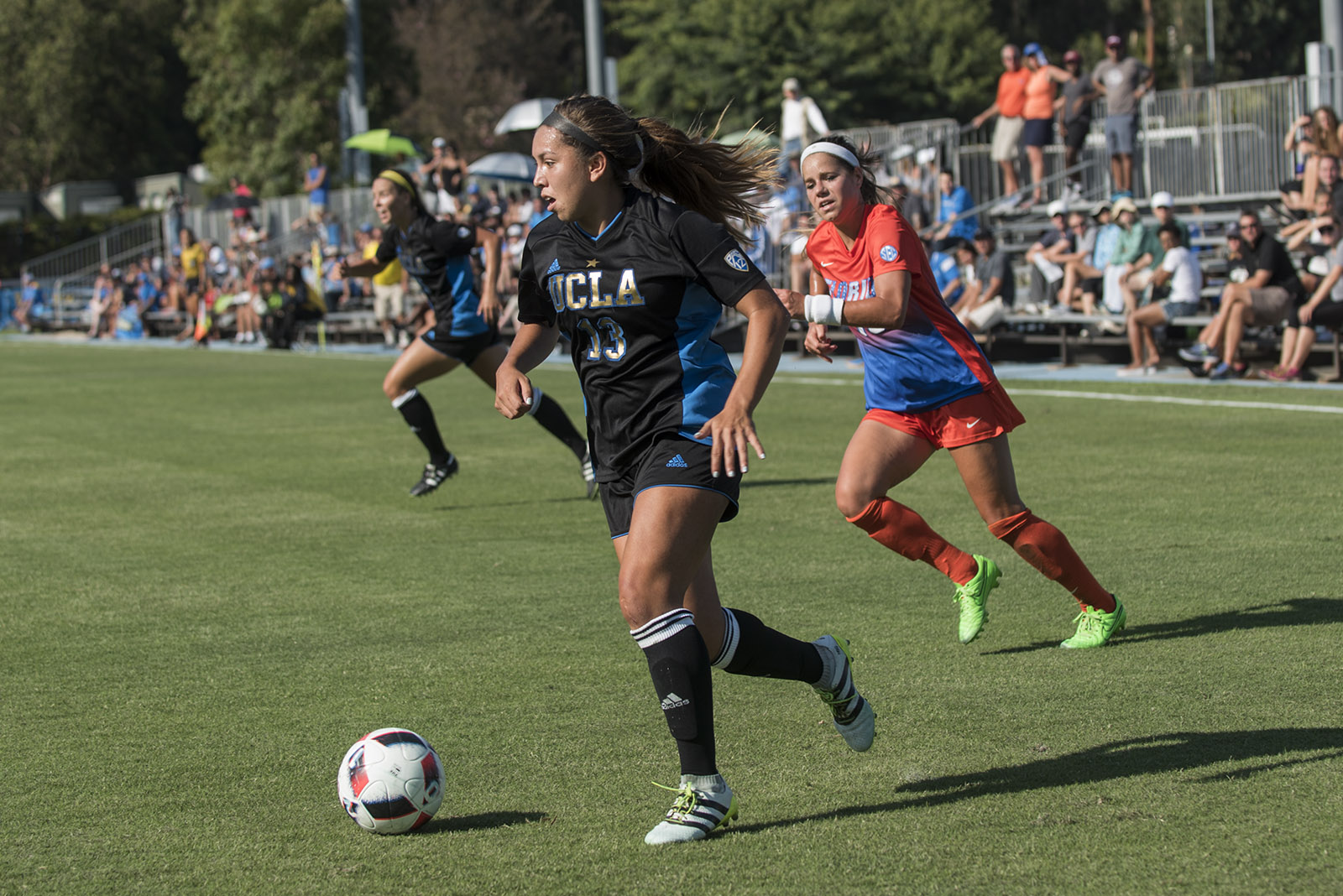 Redshirt freshman midfielder Anika Rodriguez took a shot on goal in the 47th minute, but that was about as close at the Bruins would get to scoring a goal Sunday. UCLA has now been shut out in two straight games. (Miriam Bribiesca/Photo editor)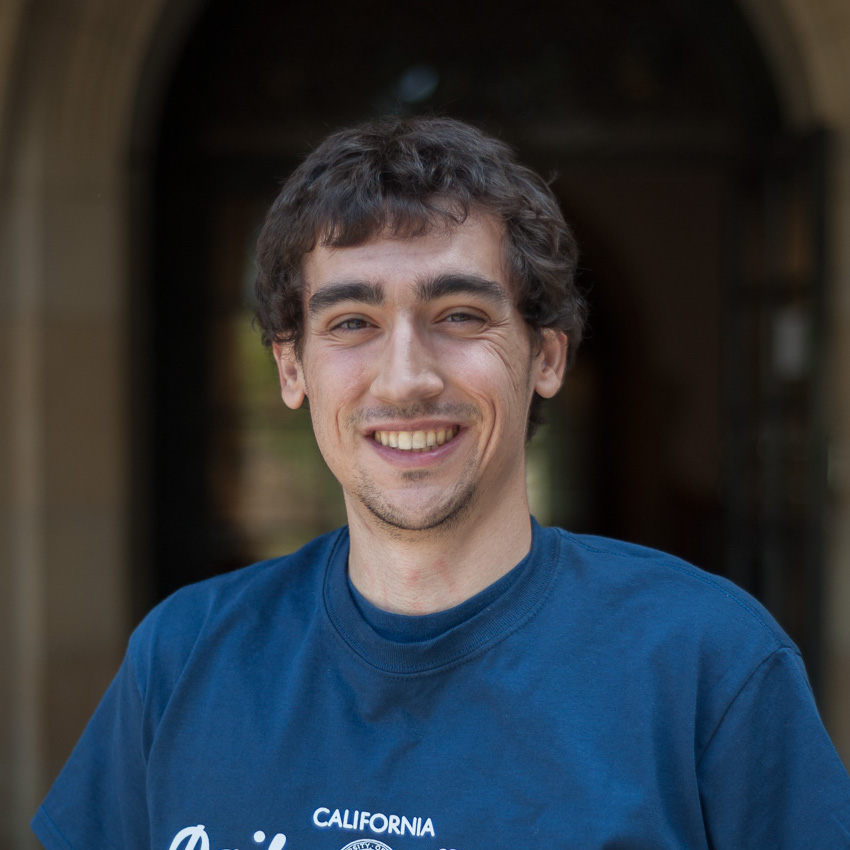 After failing to score for the first time this season Thursday against Colorado, UCLA women's soccer had a chance to reignite its offensive firepower.
But the No. 9 Bruins (12-5-1, 6-3-1 Pac-12) struggled to find their rhythm and failed to record a goal in a 2-0 loss to the unranked Utes (11-3-4, 6-1-3 Pac-12).
"You know, (Utah) played well," said redshirt freshman midfielder Anika Rodriguez. "They had a plan and they stuck to it. We didn't stick to ours and we just got a little frazzled."
Both teams had opportunities early in the first half.
In the 10th minute, redshirt senior forward Courtney Proctor received a pass on the right of Utah's box. She grounded a lead pass to fellow senior forward Amber Munerlyn in the box, who couldn't get hold of the ball. Freshman midfielder Jessie Fleming gathered the loose ball and got a shot off, but was denied by the Utes' goalkeeper July Mathias.
Utah's first opportunity ended in a similar fashion. Utah forward Natalie Vukic hit the crossbar in the 19th minute off a corner kick, then a rebound shot fired off the post again before freshman goalie Teagan Micah caught the ball on her back.
But the Utes couldn't be kept off the board for long.
Utah defender Natalee Wells whipped in a cross on a corner kick into a crowded box in the 20th minute. Proctor tried to clear the ball with a header, but whiffed, giving midfielder Katie Rogers an opportunity to head one past Micah for a 1-0 lead.
Neither team notched a goal for the next 68 minutes, although UCLA had two critical chances in the second half.
In the 47th minute, Rodriguez dribbled past a defender downfield and created some space for herself, then powered a shot with her right foot toward the top-left corner of the cage, only to be denied by a leaping Mathias.
[Related: Women's soccer midfielders blend strengths to unify team]
Then in the 63rd minute, freshman forward Sunny Dunphy headed the ball toward goal, but again, the opposing goalie stuffed the Bruins' chance.
"There wasn't anything in particular that Utah's defense was doing," Munerlyn said. "We had our opportunities, we just couldn't capitalize."
Before UCLA could notch a game-tying goal, it ceded another goal off a miscue.
Redshirt junior defender Zoey Goralski tried to corral a pass in her own third but was blindsided by Utes forward Hailey Skolmoski, who then dribbled past freshman defender Kaiya McCullough and flicked a shot under Micah for a goal.
Although UCLA surrendered two goals on the day, coach Amanda Cromwell said she isn't concerned about the team's defense.
"It had nothing to do with team defending," Cromwell said. "They scored on a corner kick and then toward the end, the ball was stripped and they got past Kaiya. It was just a few individual mistakes."
The Bruins suffered consecutive losses for the first time this season and failed to score for a second straight game.
[Related: Pac-12 crown unlikely as women's soccer suffers 1-0 loss to Colorado]
Despite just its second winless week of the season, UCLA has a chance to gain momentum before the NCAA Tournament next week with a match against rival No. 4 USC.
"We just let too many mistakes happen one after another today," Rodriguez said. "I think we just have to have a better mentality to do our jobs and just get it done."
Cardoza joined the Bruin as a junior in 2015 and contributed until he graduated in 2017. He spent time on the baseball, women's soccer and women's tennis beats.
Cardoza joined the Bruin as a junior in 2015 and contributed until he graduated in 2017. He spent time on the baseball, women's soccer and women's tennis beats.