Women's soccer expects close fight for Pac-12 title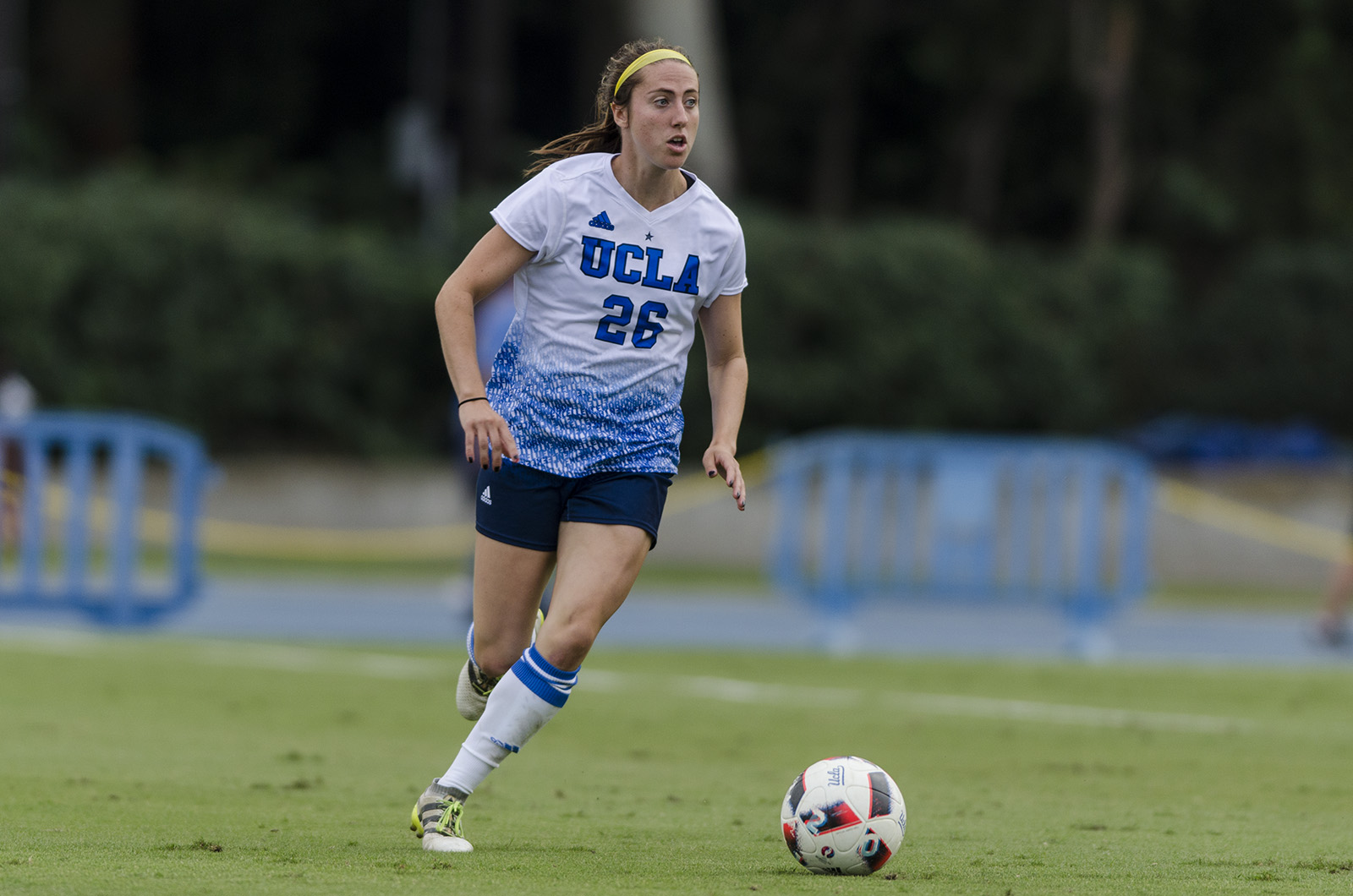 Redshirt junior defender Zoey Goralski has started 15 games this year while recording four assists, including one on the game-winner against Washington. (Aubrey Yeo/Daily Bruin senior staff)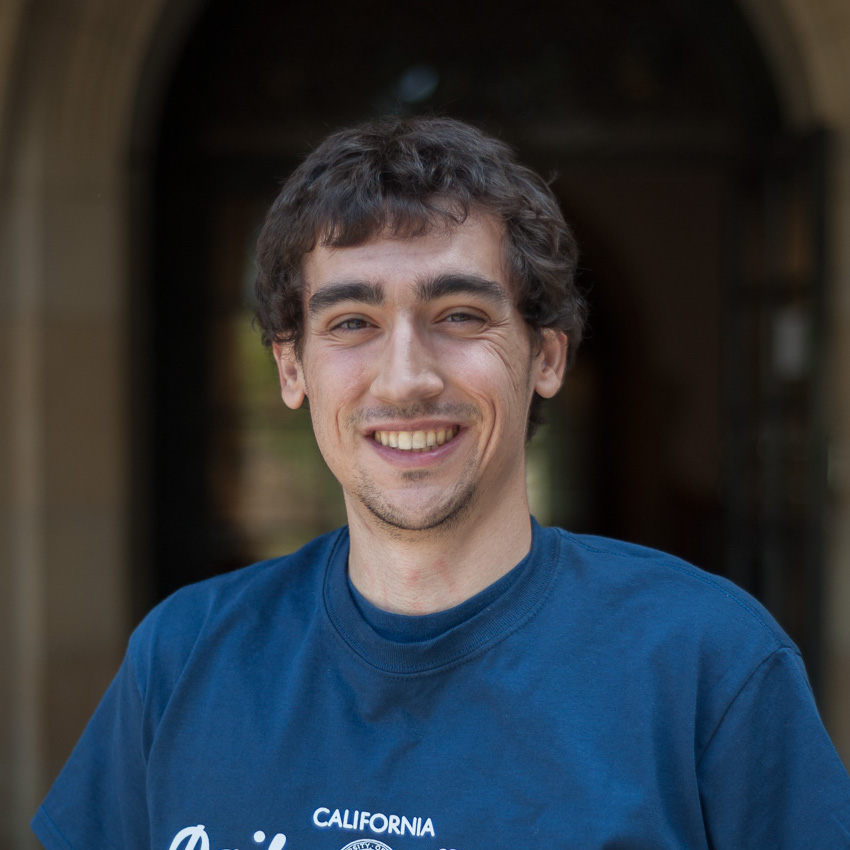 UCLA women's soccer has maintained a spot near the top of the Pac-12 table thanks to strong performances from its underclassmen.
Freshman midfielder Jessie Fleming and redshirt freshman midfielder Anika Rodriguez lead the Bruins in goals and assists, respectively.
[Related: UCLA's midfielders key to team's success]
When No. 9 UCLA (12-3-1, 6-1-1 Pac-12) encounters No. 22 Colorado (13-4, 7-1) Thursday, the Bruins will see an opposing phenom on the pitch: Buffalo freshman Taylor Kornieck.
The 6-foot-1 midfielder has made a case for Pac-12 Player of the Year, as Kornieck leads the conference with 26 points – 11 goals and four assists.
"She's great on goal kicks and punts," said UCLA coach Amanda Cromwell. "She's looking to grab those and beat tougher teams on the ball in the attacking half of the field. We just have to be very mindful of where she is and deny shots."
Kornieck heads a team that has had a surprising season.
UCLA and Colorado are both in the running for the Pac-12 title. But while the Bruins were predicted to finish in the top four of the conference back in August, the Buffaloes were picked to finish in the bottom three.
Despite a 2-3 start to the year, Colorado has pieced together its best season since 2008 – the team was 13-2-2 through its first 17 matches that year – thanks to its current 12-1 stretch. The Buffaloes have recorded six shutouts in those 13 games.
"They're fighters, they're resilient, they're well coached," Cromwell said. "I know they've done a good job in getting results, and in this league that's an important thing. Anyone can beat anybody this game."
Although UCLA won its past three games, the Bruins had difficulty keeping teams off the board. They scored first gainst Arizona, Washington and Washington State, but squandered their lead in each match before salvaging wins with late second half or overtime goals.
While the offense has been complacent at times, the defense has been the issue. The Bruins were outshot 43-28 in those three games while allowing 12 corner kicks combined.
"In my mindset, one goal is enough," Cromwell said. "Obviously getting a cushion of two, three goals is great. But I think our defense is good enough, our goalkeeper is good enough. We should be getting shutouts."
[Related: Women's soccer highlights importance of defense in avoiding overtime]
The top of the conference table is close. UCLA is one of six teams that still have a shot to win the Pac-12 title, as it sits one game behind Colorado, No. 3 Stanford and No. 4 USC for first place.
But the Bruins face a tough, three-game stretch against the Buffaloes, Utah Utes and the Trojans to finish the season.
"These last three games – since I've been here at UCLA – they've never been so important," Cromwell said. "It's great for the league. Any team right now in the top six has the points, and they can win it."
UCLA will complete its final true road trip of the season this Sunday against Utah (10-3-3, 5-1-2).
The Utes are coming off their first winless streak of the season after a tie with No. 18 California and a loss to Stanford last week. Their defense has smothered opponents for most of the season, giving up just 11 goals in 16 games this year.
Like Colorado, Utah is led by an underclassman. Sophomore forward Hailey Skolmoski has been a one-player wrecking crew on the offensive end, notching a team-leading 11 goals – seven were game-winning – and two assists. No other Utes player has more than two goals.
Contributing reports from Aubrey Yeo, Daily Bruin senior staff.
Cardoza joined the Bruin as a junior in 2015 and contributed until he graduated in 2017. He spent time on the baseball, women's soccer and women's tennis beats.
Cardoza joined the Bruin as a junior in 2015 and contributed until he graduated in 2017. He spent time on the baseball, women's soccer and women's tennis beats.