Academic Affairs Commission going places with new travel fund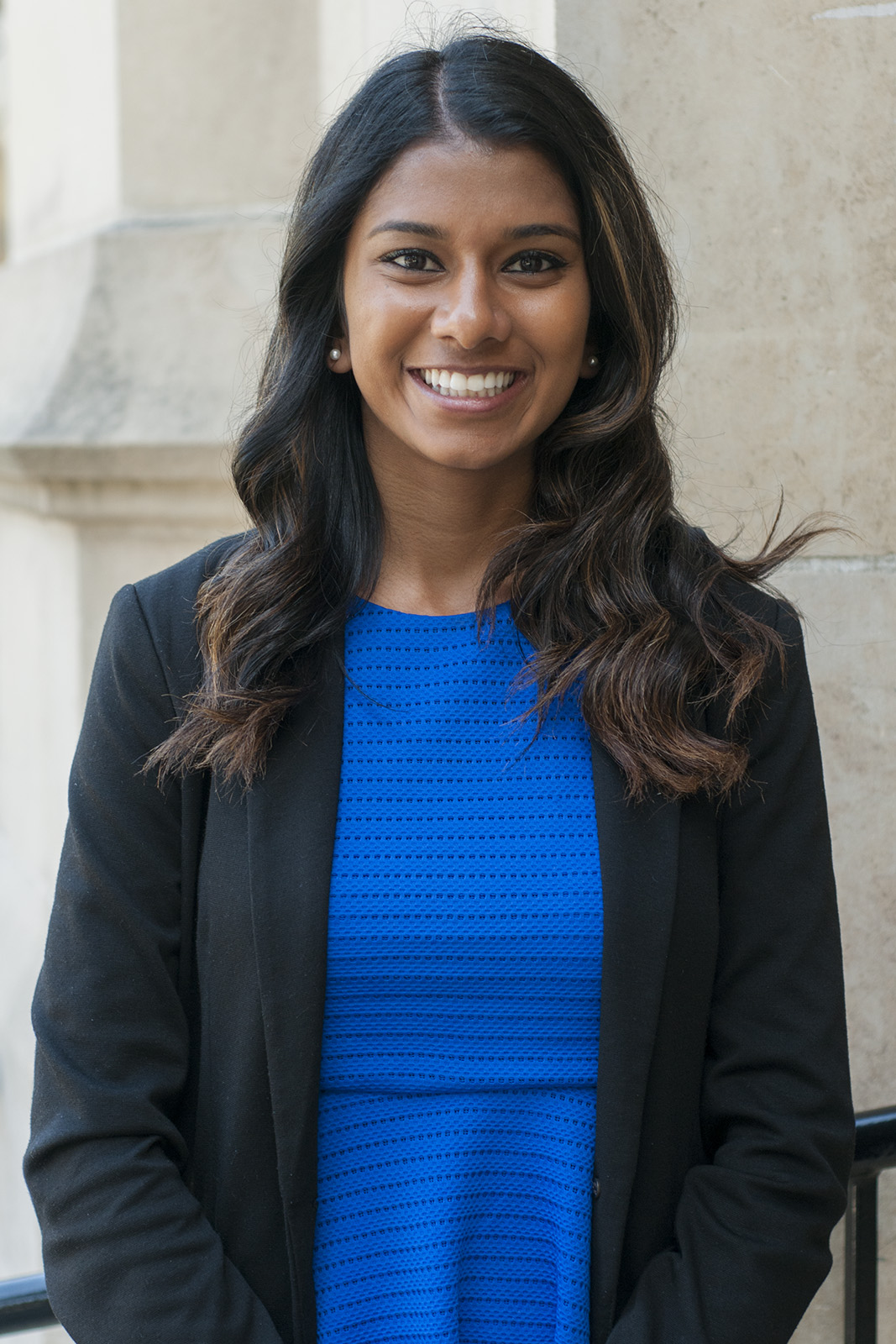 Academic Affairs commissioner Ashly Mohankumar introduced USAC's first academic-specific travel grant last Friday. (Daily Bruin file photo)
A commission introduced the undergraduate student government's first academic-specific travel fund last week.
The Travel Mini Fund aims to help students who want to travel for academic and professional reasons, such as to conferences or research presentations, said Academic Affairs Commissioner Ashly Mohankumar.
The fund would cover transportation and registration costs. Lodging costs are covered if the lodging location is more than 50 miles away from the student's campus, according to the fund's guidelines.
About $7,000 in fund money will be available each quarter, Mohankumar said. Students and student organizations can request a maximum of $500 in their applications.
This year, the Academic Affairs Commission received about $22,000 to create the fund from the Social Justice Referendum, which takes $24.99 in quarterly student fees. Of the $24.99 quarterly fee, 25 cents will go to the Travel Mini Fund.
The commission will review applications on a first-come, first-served basis and will consider appeals, Mohankumar said.
Erin Clem, a first-year psychology student, said she thinks the additional funding would make traveling a more realistic possibility for students.
Miye Nakashima, a fifth-year applied mathematics student, said she thinks it would make more sense if the conferences or programs would subsidize the transportation cost themselves.
"I guess it's fine because $500 isn't too much to give to a person if it is purely for transportation purposes," Nakashima said. "I don't see it as being a problem, but they probably should not expand it."
Elan Markowitz, a third-year computer science student, said he thinks the fund would benefit students who can't afford to travel.
"You could argue there are other places the money could go, but this is certainly not a bad way to spend it," Markowitz said. "(For) certain conferences, you have to fly to them. That's an expense not everyone (can pay)."
Mohankumar added some students may think the Travel Mini Fund is similar to the External Vice President's Bruin Defenders Grant, which aims to fund students' advocacy-related trips. But she said the Travel Mini Fund does not cover lobbying or advocacy efforts.
The Mini Travel Fund is still a pilot program and the commission will reconvene after fall quarter to make adjustments if needed, Mohankumar said. She said she hopes the fund will begin receiving applications soon.
[Related: UCLA graduate student travel grant to fund research-related expenses]
"Adequate funding is hard to find anywhere for any student, we're all under certain stresses," Mohankumar said. "Money doesn't come easily, and hopefully this helps alleviate some of the burden on students."
Future applications will open week one of each quarter. Students must apply at least three weeks before the event they want to attend takes place.
Contributing reports from Raevyn Walker and Dina Stumpf, Daily Bruin contributors.