Law lecturer runs for Senate to promote clean energy, low-cost college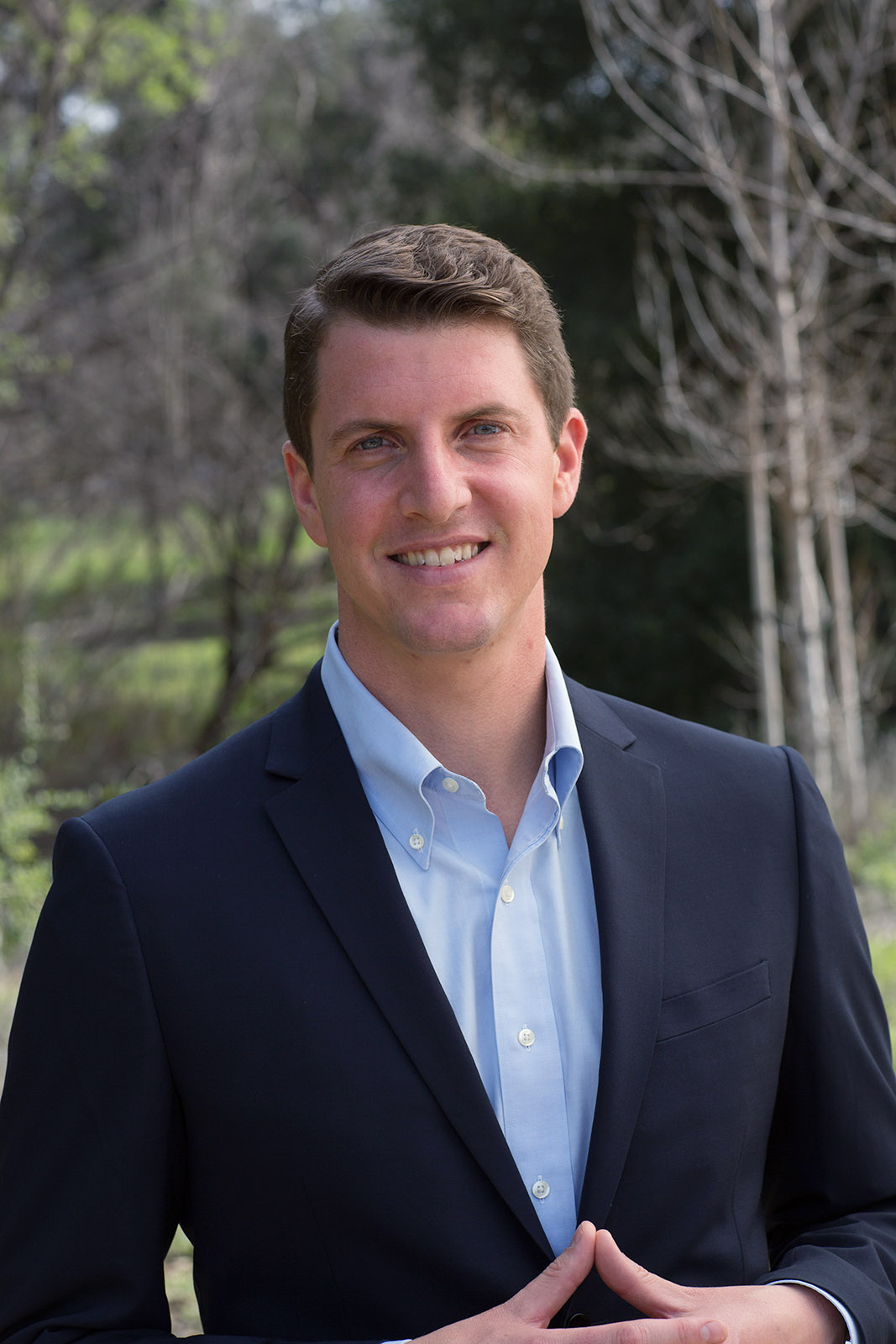 Henry Stern, a UCLA law lecturer and policy advisor to State Senator Fran Pavley, is running to succeed her, one of the state's strongest advocates for the environment. (Courtesy of Meeno Photography)
A UCLA law lecturer hopes to take his experience teaching environmental law to the state capitol.
Henry Stern, also a policy advisor to State Senator Fran Pavley, is running to succeed her in Senate District 27.
[Related: Bruin political groups gear up for the upcoming election season]
His interest in the environment started when he was a law student at the University of California, Berkeley.
"I first came to environmental issues more from the business perspective," Stern said. "But I'm really excited about where clean energy is headed and hope we'll see a clean energy revolution in the 21st century."
He added that after he took up surfing, he wanted to help preserve the ocean for his children and others in the future.
Stern is also concerned with the transition from fossil fuels to green renewable energy, he said.
Porter Ranch, the site of the October 2015 gas leak with the largest environmental impact in the United States, falls in the district that Stern is running to represent.
"The leak may be plugged for now, but the crisis is not over," Stern said. "I want to transform that town into the greenest in the country and show we can get off fossil fuels in a way that lifts property values."
Stern added one of his aims is to increase the use of solar power and battery technology to increase storage for individual homes.
"With shared battery storage for homes, we could turn a house into a power plant and a gas station," Stern said.
If elected, Stern said one of his priorities in the state legislature would be making higher​ ​education more affordable.

"I would like to see the state step up and meet its obligations for accessible University of California education for all California students," Stern said. "Whether it's the California State University, California Community College or UC system, there's still strain on families and young peoples' budgets."
Cara Horowitz, co-executive director of the Emmett Institute on Climate Change and the Environment at UCLA Law, said she thinks Stern's private sector and governmental experience brought a practical perspective to the classroom.
Horowitz co-taught a seminar on climate change law and policy with Stern. In the seminar, she discussed the theory behind the law and Stern talked about how laws and policy worked in Sacramento.
"Students appreciated his experience in Sacramento and DC, helping make laws to protect environment," Horowitz said. "He brought a perspective that students found very valuable."
She added that as a lecturer, Stern was available to students to help develop paper topics and make connections in Sacramento for jobs after they graduated.
"He was always willing to engage deeply with students through conversation," Horowitz said.
State Senator Ben Allen, who represents the district that includes UCLA, worked with Stern as UC Student Regent. Allen said Stern provided insight as his advisor on energy and environment policy, and the two worked together to increase green building standards in the UC.
"I think Henry brings a youthful perspective, and he has developed considerable expertise on the environment, both as a lawyer and policy adviser," Allen said.
Allen added that because Stern is younger than most lawmakers, he understands the problems young people experience relating to higher education, like affordability and accessibility.
"We have a window (into the problems of young people) for which some of my colleagues might not have context, because they went to college (many) years ago," Allen said. "(Young peoples') experiences are very clear to Henry."
Allen also said that because of his experience in student advocacy, he thinks Stern will prioritize finding ways to increase investment in higher education and help young people if he is elected.
"Having traveled around the UC system, we have heard the hopes, the fears, concerns and strengths (of students)," Allen said. "(Stern and I) have heard so many stories about some of the injustices of the system, it can't help but impact the way you think about public policy."
Chad Cracraft, a volunteer for the Henry Stern for Senate campaign and third-year political science student, said he thinks Stern's interactions both with campaign volunteers and the public show his concern for those around him.
"At events, when people come up and ask him what he would do with a particular issue or raise concerns with him, he never brushes them off, listens intently and tries to come up with a resolution," Cracraft said.
Stern said he hopes to connect young people with the legislative process digitally, either during the bill writing process or during legislative hearings.
"I want to find easy ways for students to participate from a smart phone in ways we'll notice in a hearing," Stern said. "UC students do an amazing job of advocacy, but it's hard for them to get up to Sacramento."