Gameday predictions: UCLA vs. Washington State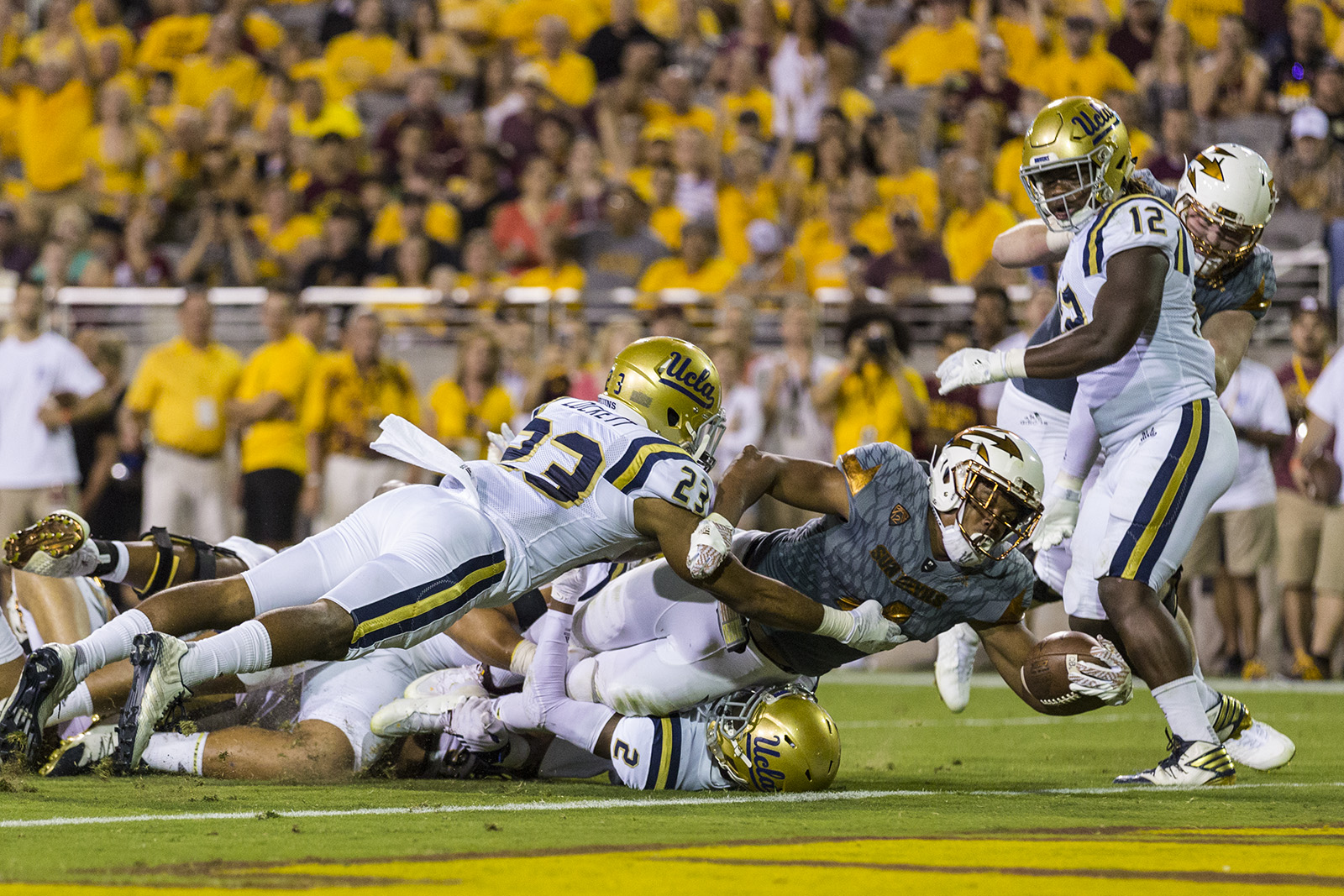 UCLA will take on Washington State this weekend in Pullman, Washington. With sophomore quarterback Josh Rosen possibly out, the Bruin defense will need to contain Cougar quarterback Luke Falk. (Jintak Han/Assistant Photo editor)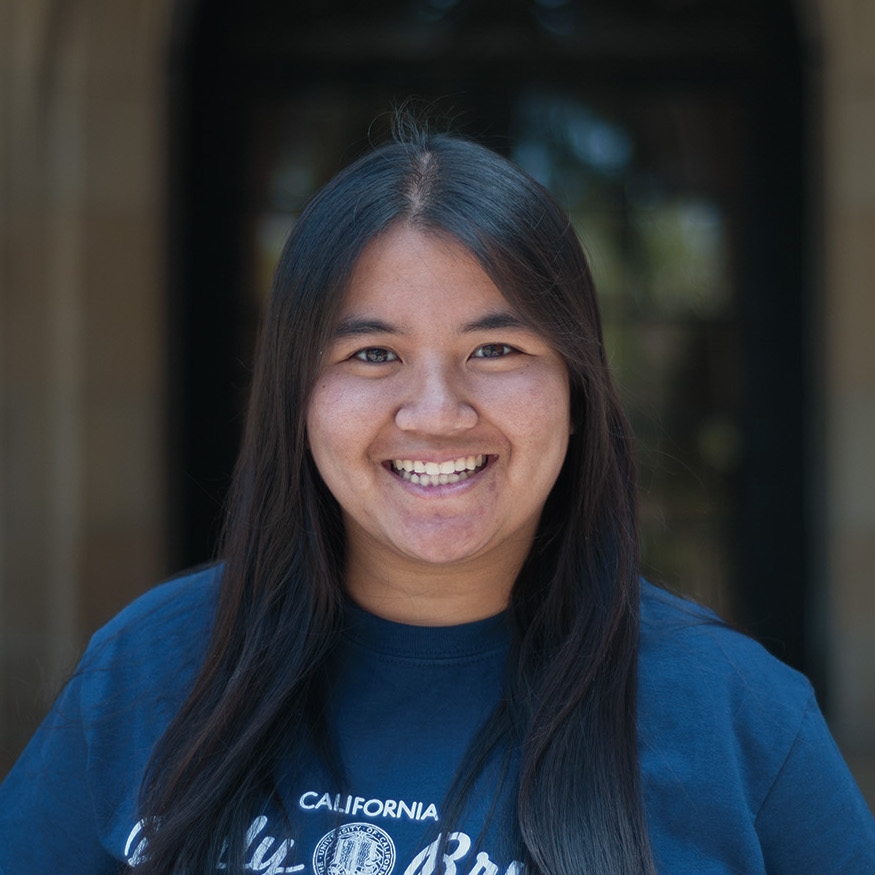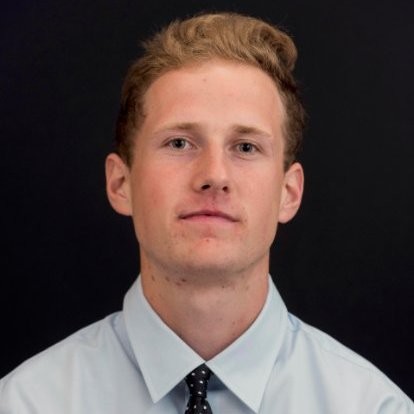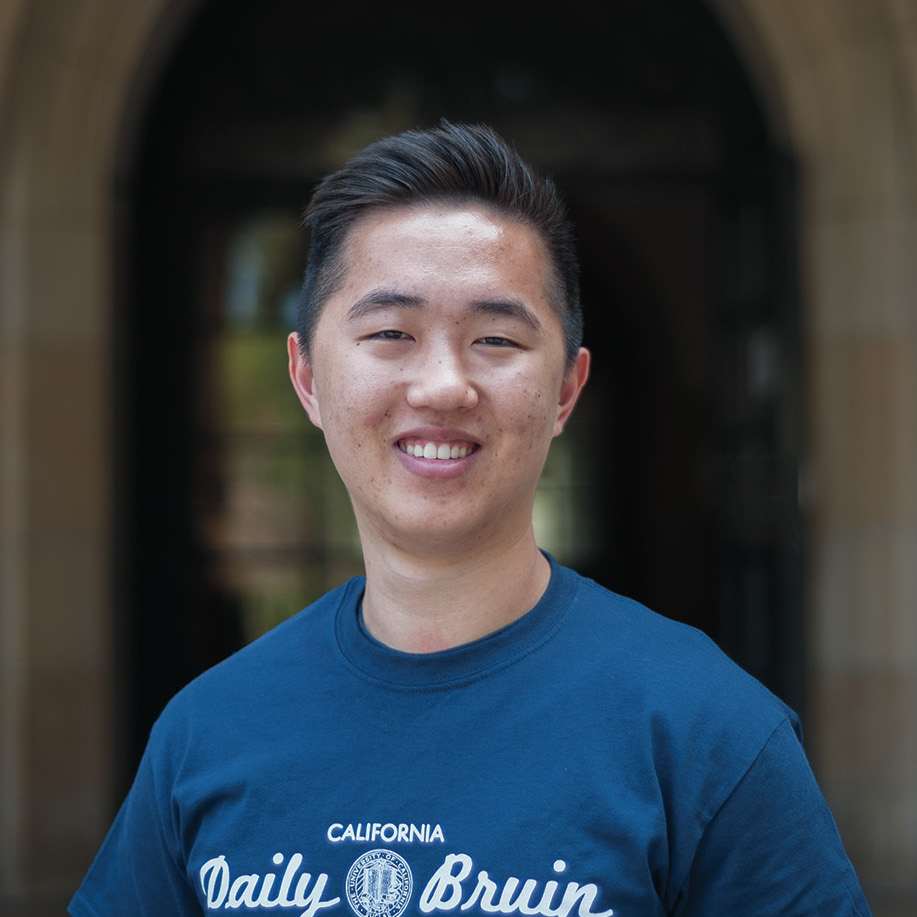 UCLA football (3-3, 1-2 Pac-12) will play Washington State (3-2,2-0 Pac-12) on Saturday night. Last year, the Cougars upset the Bruins with a fourth quarter comeback at the Rose Bowl.
The current point spread for this game – according to Westgate, SportsBetting.ag and BETONLINE.ag – is 7 points, in favor of Washington State.
In the space below, the Daily Bruin's beat writers for UCLA football – Matt Joye, Matt Cummings, TuAnh Dam and Derrek Li – and guest writer and Design director Umbreen Ali provide their predictions of how the game will shake out between these Pac-12 rivals.

Matthew Joye
Washington State 31, UCLA 10
This prediction is entirely contingent upon whether sophomore quarterback Josh Rosen plays or not. Right now, I'm assuming that Rosen will sit out and that redshirt senior Mike Fafaul will play.
Even with Rosen, I'm not sure UCLA would win this game. The Bruins' offensive line has just been so problematic that it's hard to imagine UCLA beating a strong team like Washington State. When you play Washington State's high-powered offense, you need to be able to put up points. I don't think UCLA will be able to do that against a Washington State defense that held Stanford to just 16 points last week.
The main problem that the Cougars present is defensive end Hercules Mata'afa. The redshirt sophomore leads the Cougars with four sacks this season, and he tallied a QB hurry, a QB hit and a sack last week against Stanford. The Bruins have had trouble defending solid edge rushers this year, and that's why I think Mata'afa will break out and have a huge game. Expect for Washington State to hold UCLA below 100 yards rushing and also pick up three or four sacks.
As for the Washington State offense, it will be on the field for a large amount of time because the UCLA offense will fail to move the football. And as a result, the Cougars will put up a lot of points.
Matt Cummings
Washington State 28, UCLA 17
UCLA is extremely tight-lipped about injuries, so there's really no way of knowing whether Rosen will play, but if I had to make a guess – and this is a prediction post, after all – I would lean towards him not playing. His status will obviously make a huge difference in determining the outcome of this game. With Rosen, the Bruins are much better than their 3-3 record would suggest. Without him, they're probably worse.
[Preview: UCLA gets a chance to turn conference play around this weekend]
The Washington State defense is not good, but considering the UCLA passing attack has had to compensate all year long for a putrid running game, the Bruins will probably have trouble scoring if backup quarterback Fafaul is forced into action. Perhaps a week of first-team reps will help matters, but Fafaul's play last week against Arizona State was not encouraging.
Whoever is at quarterback Saturday will have to keep up with a high-octane Washington State offense that averages 43.8 points a game.
The Bruin pass defense, which ranks fifth in the country in fewest yards allowed per attempt, will face an elite air attack for the first time this season. Cougar quarterback Luke Falk throws the ball nearly 50 times a game, and leads the nation with a 74.1 percent completion rate. He's surrounded by a talented trio of receivers in Gabe Marks, River Cracraft and Tavares Martin, Jr., that will challenge the Bruins' strong secondary, especially if sophomore defensive back Nate Meadors is out for the second straight week.
And UCLA won't be able to key on the pass as much as in recent matchups with Washington State, as the Cougars have displayed an effective run game this season. Keep an eye out for their left guard Cody O'Connell. He's earned Pac-12 Team of the Week honors from Pro Football Focus in three of the past four weeks.
One interesting note: The Cougars are the only team in the Football Bowl Subdivision not to have made a field goal this season, as kicker Erik Powell has missed all five of his attempts this year. As a result, their special teams unit is ranked last in the FBS in Football Outsiders' S&P+, a statistic designed to measure efficiency. Powell's poor numbers may be a case of small-sample-size noise, considering he made 20 of 26 field goals last season and has converted all 31 of his extra-point attempts this year.
TuAnh Dam
Washington State 27, UCLA 17
Football's a team sport, but this game, and to be frank the Bruins' season, depends on Rosen.
If he plays, they'll have a shot at winning this game and putting together a good second half of conference play.
If he's out, it'll be an uphill battle – like Mount Everest uphill – for redshirt senior quarterback Fafaul who probably wants to forget the limited minutes he played and the two interceptions and two sacks he had against Arizona State.
[Related: Backup quarterback falters, defense remains strong in ASU loss]
Washington State has their starter, redshirt junior quarterback Falk, who led the Cougars to an upset win last year with a fourth quarter comeback. UCLA's defense is capable of stopping any team, but could wear down if the offense can't put together long drives to give them some rest time.
But no matter how good the defense is, it'll boil down to the player manning the offense. With it looking more and more like Fafaul on the field and Rosen on the sideline, the Bruins better hope their defense can score some touchdowns to keep this game close.
Derrek Li
Washington State 27, UCLA 13
Of course, much of the game is going to come down to if beaten-up and battered Josh Rosen can suit up for a full 60 minutes Saturday night. While he doesn't seem to have gotten any reps in practice, it still looks like it's going to come down to a game-time decision. Even if Rosen does start, another question is how effective he can be at less than 100% while the run game around him struggles to find any rhythm.
[Scouting report: A closer look at Washington State]
Regardless of how many snaps Rosen or Mike Fafaul gets, the Bruin defense will have its hands full with a dangerous passer in Falk. UCLA has shown that no matter what happens offensively, its defense will do whatever it can to keep the team in the game. That probably won't change in Pullman. But if the offense can't stay on the field, there's no telling how long the defense can hold without showing any cracks.
Guest prediction: Umbreen Ali
UCLA 36, Washington State 36
"Wait, what team are we playing against?"
That was me Thursday upon remembering that I had agreed to do this guest prediction. As you may have surmised, I don't know much about football. I've only been to one game in my time at UCLA – against Oregon in my freshman year. It was very hot, and I got quite the impressive sunglasses tan on my nose. We also lost horribly.
Since the Sports editors have rebuffed my attempts to ask them whether we are expecting to win or lose, I am going to go ahead and predict a tie: 36-36. I chose 36 because it is a multiple of 12, and there are 12 points in a pica, which is a graphic design unit of measurement, but 12 was too small of a number.
Maybe I should go back to my layouts now.