Karishma Daibee: UC's subpar mental health services need state Legislature's support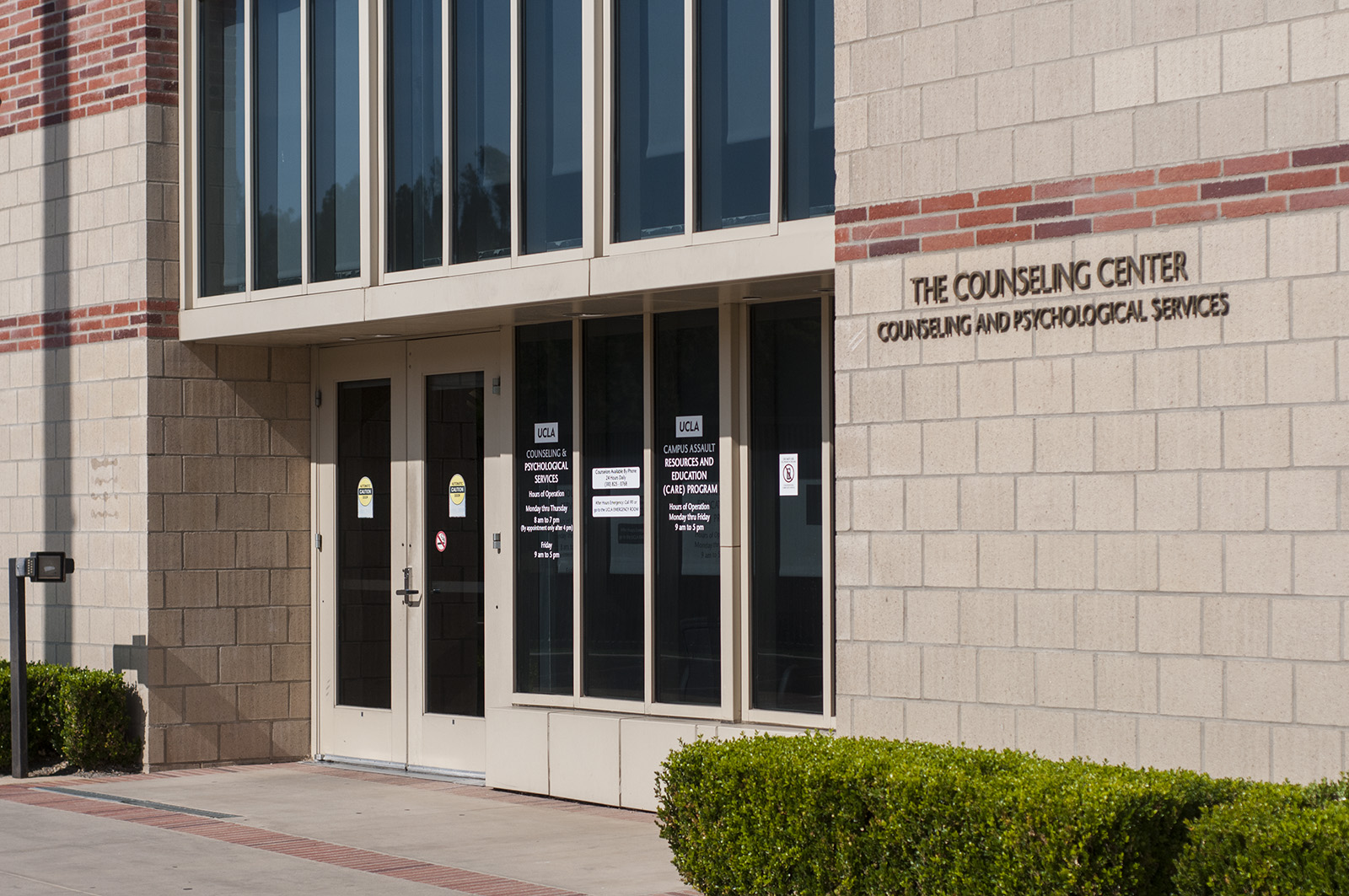 The California Legislature needs to override Governor Brown's veto of the mental health funding bill in order to provide college students with necessary mental health services. (Mackenzie Possee/Assistant Photo editor)
If you're like me, you may not know much about UCLA's Counseling and Psychological Services, except for the rumors you've heard that it's severely understaffed, making it impossible to get an appointment and a waste of time to try.
It's not CAPS's fault. Gov. Jerry Brown is denying them the money they need.
Brown recently vetoed a bill that would have provided greater funding for mental health treatment, but the state government should not be taking issues of mental health lightly, especially when it affects college students. According to the National Alliance on Mental Illness, more than three-quarters of all chronic mental illnesses begin by age 24.
And our school isn't exempt. Earlier this year, UCLA received a grade of C+ for its student mental health services from the University of California Student Association. While it's common to hear phrases like "C's get degrees" thrown around on a college campus, this grade is unsatisfactory and disappointing from a university that taunts optimism as one of its core values.
It is crucial that UCLA brings its mental health services up to par with the education it provides – something that can only be done with increased funding. But the only way to make that happen is for the state legislature to override Brown's veto and approve the bill.
It's sorely needed. Just last year, CAPS dropped the number of appointments that students with UC Student Health Insurance Plan could make every year from 10 to six because it was understaffed. If a student needed help, they would only be allowed to visit a professional six times a year, or twice a quarter. UCLA is saturated with stress – a midterm season that spans from week two to week 10 and students who all strive to overachieve. CAPS' current offering is not enough for people with mental illness in the fast-paced quarter system.
According to Rafi Sands, the Undergraduate Students Association Council's external vice president, CAPS has a physician-to-student ratio that is far below what is recommended by national associations on mental health and psychiatric services. Sands believes there is a plethora of steps that needs to be taken in order to make a real effort to alleviate mental illness on campus, including better counselor diversity, reduced stigma surrounding mental illness and more programming to educate on awareness.
However, he says not having enough physicians is at the very core of our subpar mental health treatment, and that is where we need the state to step up and help.
He's right. With the funding that the state could provide, mental health services across colleges statewide would receive the help they need in order to provide better care. With an increased staff, CAPS could relieve these issues and also begin providing more long-term treatment for students with more pressing issues rather than the short-term treatment they currently provide. By increasing the amount of appointments available to each student, CAPS would be able to prevent students with mental illnesses from falling into remission and would ensure they are receiving as much care as they need.
The money CAPS would have received from this bill would have made a great difference in quality of service because it would have alleviated the severe understaffing it faces. This funding would have enabled CAPS to increase its staff as well as enact its proposal to ramp up prevention and intervention procedures with individuals who are underserved or more vulnerable to untreated mental health issues due to circumstances ranging from economic disadvantage to being a racial minority. These students need help, and CAPS needs the money to help them.
Brown's primary reason for vetoing the bill was because it failed to specify a source for the funding. That's no excuse. Excess funding leftover from other revenue bills such as California's Mental Health Services Act could be funneled into this bill. By reappropriating money from MHSA, which had a revenue of $1.34 billion in 2012-2013, mental health services across the UC system could vastly improve as they could implement their proposed model as well as increase their staff. Except for UC Davis, which got a B-, and UC Merced, which came in with an impressive F+, every other UC received a grade within the C range on the same mental health services survey conducted by the UCSA. It is imperative this bill passes in order to provide students all across the UC system with the mental health treatment they deserve.
Though the Legislature hasn't overridden a governor's veto since 1979, the Sacramento Bee reported that this was because state lawmakers wanted to keep a good working relationship with the governor. But UCLA is one of the top schools in the country, and its mental health services fall short of the standards set by nearly every other facet of the school. Students need better help, period. Surely that could be worth losing the governor's friendship.
With increased funding for mental health services, UCLA along with the rest of the UC system could begin to provide students with the treatment they deserve in a world that places increasingly greater stress upon students. The Legislature needs to override Brown's veto in order to start a wave of change for the UC schools and improve the lives of their countless students.
Daibee was a columnist during the 2016-2017 school year.
Daibee was a columnist during the 2016-2017 school year.