LA Metro's Measure M sales tax increase garners support in Westwood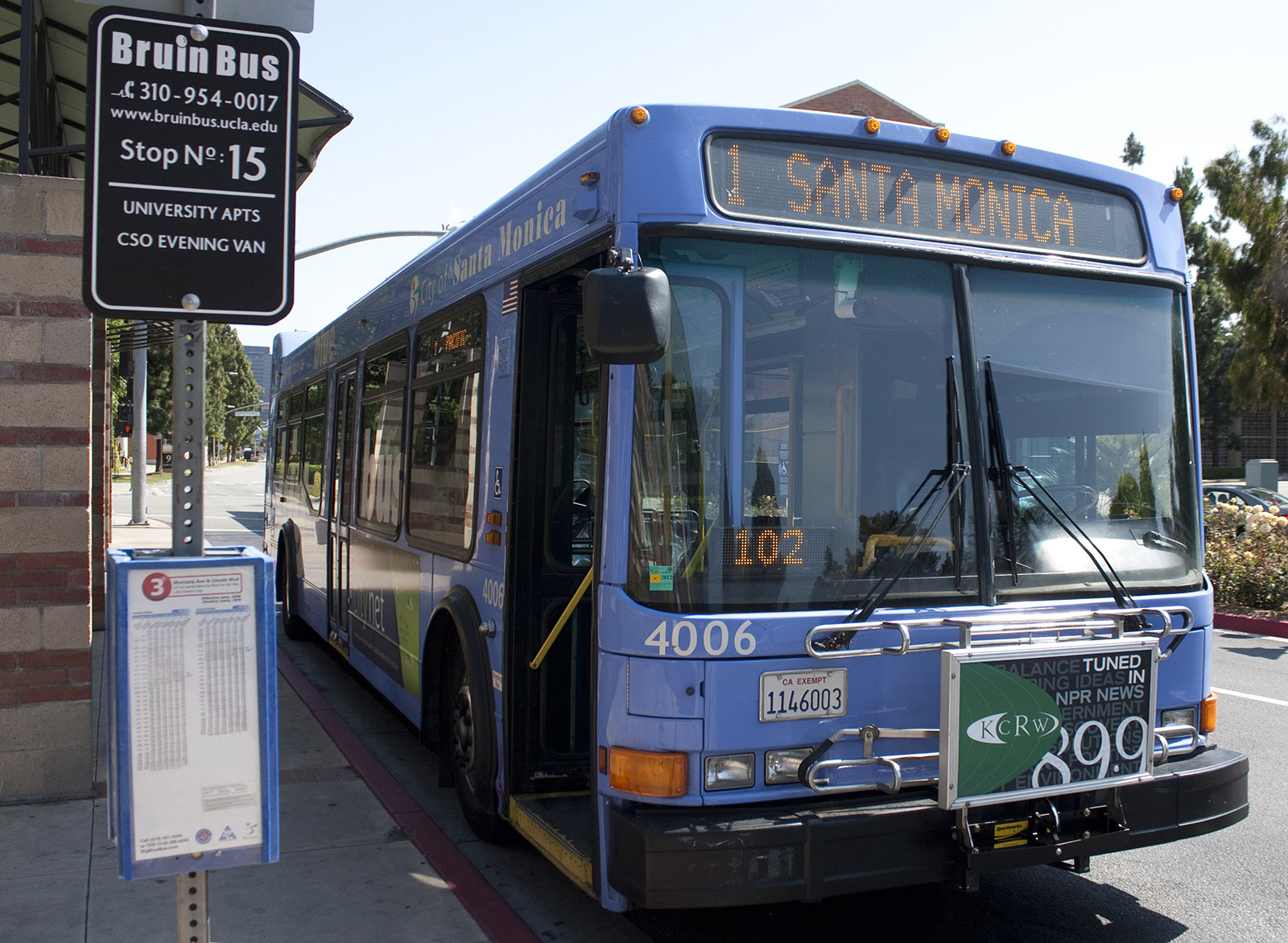 Westwood officials believe voters will approve a sales tax measure to fund public transit across Los Angeles, which will appear on the Nov. 6 ballot. (Daily Bruin file photo)
Correction: The original version of this article incorrectly referred to Lisa Chapman as the vice president of the Westwood Neighborhood Council. in fact, Chapman is the president.
This post was updated on Oct. 4 at 3 p.m.
Some Westwood officials said they believe more voters will support a sales tax measure on the Nov. 8 ballot that would fund public transit across Los Angeles.
Measure M would levy a half-percent sales tax, estimated to raise $860 million per year to build new rail, bus and subway lines, repair roads and improve traffic flow throughout the county, according to the Metro website. The tax would increase to one percent in 2039 when the Measure R half-percent sales tax expires.
Zev Yaroslavsky, a former LA County supervisor and director of the Los Angeles Initiative at the UCLA Luskin School of Public Affairs, said he thinks the measure is critical for the county to build a 21st century public transit system.
He said that a similar proposal called Measure J failed in 2012 by less than one percent. He added he thinks that was an example of how every vote will count in this year's election.
"Measure M has a broad coalition of support," Yaroslavsky said. "If everyone who has a stake in the outcome votes, I am confident it will win."
[Related: Metro to add more trains to Expo Line to handle increased demand]
According to the the LA Times, Mayor Eric Garcetti endorsed the plan in September, along with many labor, government and business groups.
Lisa Chapman, president of the Westwood Neighborhood Council, said she supports the measure because she thinks Los Angeles is far behind other major cities such as Chicago and New York City in terms of comprehensive transportation systems.
She added some communities in the San Fernando Valley and the South Bay oppose the measure because those constituents believe the Metro plan disproportionately benefits West Los Angeles. Representatives in Torrance, Carson and Signal Hill do not think Metro is allocating enough funds for transit needs in those areas, according to the LA Times.
"I think everyone has to look at the bigger picture, rather than just one's own community," she said.
Chapman said she is hopeful the measure will pass because she has not heard much opposition to the tax. She added four years ago she heard many complaints from store owners who were frustrated with what they think is California's high sales tax.
"This time around I have not heard as much resistance as I did in 2012," she said. "Hopefully people can see the measure's potential to alleviate congestion."
[Read more: Metro Expo extension connects downtown to Santa Monica]
Sarah Park, a graduate student in Korean studies, said she is opposed to the measure because she is on a student budget and does not want to pay a higher tax. She added she would not use the transportation system because she walks to campus.
John Collan, a fourth-year economics student, said he supports the measure because he thinks a better transportation system would benefit Los Angeles residents.
"I'm used to the Bay Area Rapid Transit in San Francisco, so I wish there was something like that here," he said.
Sierra deSousa is currently a news reporter covering Westwood, transportation and Los Angeles. She has also covered the University of California.
Sierra deSousa is currently a news reporter covering Westwood, transportation and Los Angeles. She has also covered the University of California.