The immersive experience of an independent study abroad program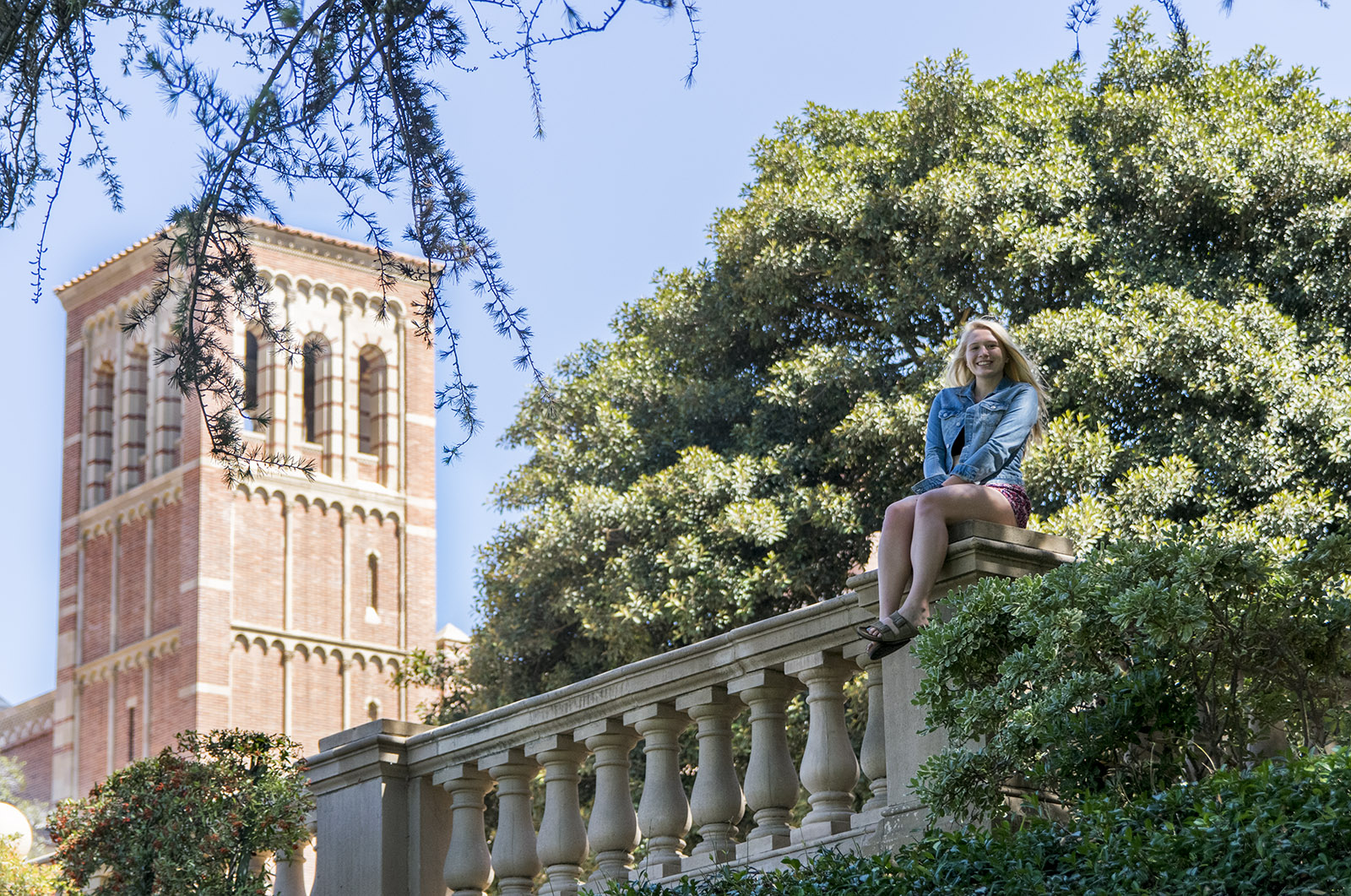 Olivia Draper spent about nine weeks living on her own in Thailand to learn Thai. Draper worked in a restaurant and lived as a Buddhist nun in a monastery. (Michael Zshornack/Assistant Photo editor)
Sept. 25, 2016 10:32 p.m.
When Olivia Draper stepped off the plane in Thailand this summer, she barely spoke a word of Thai.
Instead of studying abroad with a university program, Draper traveled on her own to Thailand, where she spent eight weeks working in a restaurant while learning Thai, and another five days living as a nun in a Buddhist monastery near Bangkok.
"Learning any language not in a classroom setting is very difficult," said Draper, a second-year applied linguistics student. "It was a long journey, but it was definitely worth it."
[Related: Students study abroad in Kazakhstan, experience new culture, personal growth]
Draper said her love of languages was ignited when she was 15 and her uncle, Steve Carrier, took her to France and Spain. There, she spent six weeks learning the countries' native languages.
When Draper told her uncle last spring that she wanted to travel to a new country, Carrier suggested she learn a language completely different from the ones she already knew.
"She's very driven, she's serious about languages and I think she has a certain amount of courage," Carrier said. "I thought that combination could tolerate and benefit from immersion in an environment that's quite different from home."
Carrier said he connected Draper with David Knapp, his former roommate who owns a restaurant in Thailand. Knapp offered to let Draper spend the summer with his family, where she would work for her keep in the restaurant and learn Thai from him, Draper said.
"Olivia was dropped into a very unfamiliar situation where we have altars with Buddha images and incense and offer flowers," Knapp said. "It wasn't like a modern cosmopolitan Thai family at all, and I think that startled Olivia a bit and pleased her a lot."
When she wasn't studying the Thai language, Draper said she helped clean the restaurant, clear tables and cook. She also took trips to Bangkok, the capital, where she would get lost for hours at a time because she didn't have a phone with Wi-Fi to help her navigate.
"I can't imagine a school-sponsored program would put you in a position where you feel uncomfortable or have difficulty communicating," Knapp said. "I think that helped her understand the difference between Thailand and the U.S. a lot more than she would have done through those programs."
Robert Buswell, UCLA professor of Buddhist studies, said that because students who travel abroad are fully immersed in a new culture, they are often forced to learn the new language quickly for lack of any alternatives.
"What's really crucial is having some kind of contact on the other side, someone you can communicate with when you're starting," Buswell said. "That's where the education abroad program offers a real advantage because that's what their role really is, making resources available to you there."
Buswell left UC Santa Barbara as a student in 1972 to become a Buddhist monk and lived in Thailand, Hong Kong and Korea for seven years. He said the advantage of a personal program is the ability to do things and go to places that a university program doesn't offer – such as living in a Buddhist monastery.
"If you do a language program or an education abroad program, you're doing what they think will serve most students the best, and that may not serve your own personal interest as well," Buswell said. "(Independent study) saved me a lot of time in being ready to do what I really wanted to do."
[Related: UCLA to offer Cuba study abroad summer program]
During the five days she spent in the monastery, Draper woke up at 3 a.m. every morning, spent 10 hours a day meditating and spent the rest of her time cooking, cleaning or working in the fields, she said.
Draper said living in the monastery made her realize how unimportant many of the things she stressed about in her normal life really were.
Her experience also left her determined to return to Thailand sometime in the future and spend more time living in the monastery.
"The lifestyle was so simple when I was living there, but everybody was so happy that it was contagious – I felt it too," Draper said. "That's what makes me want to go back. Even if nothing works out here (in the U.S.), I still have that contentment, not far away."
Knapp said he thinks if Draper had gone to Thailand through a school program, she would likely have learned more Thai but much less about the country.
However, studying abroad independently meant she learned Thai in the way native Thai speakers converse on the street, Draper said.
Buswell said he thinks personal study abroad programs are best suited for students interested in a particular area of study, such as language learning or religious studies.
"If you're patient and are willing to put up with hassles here and there, it can be very worthwhile," Buswell said.