UCLA establishes new program for international pre-health students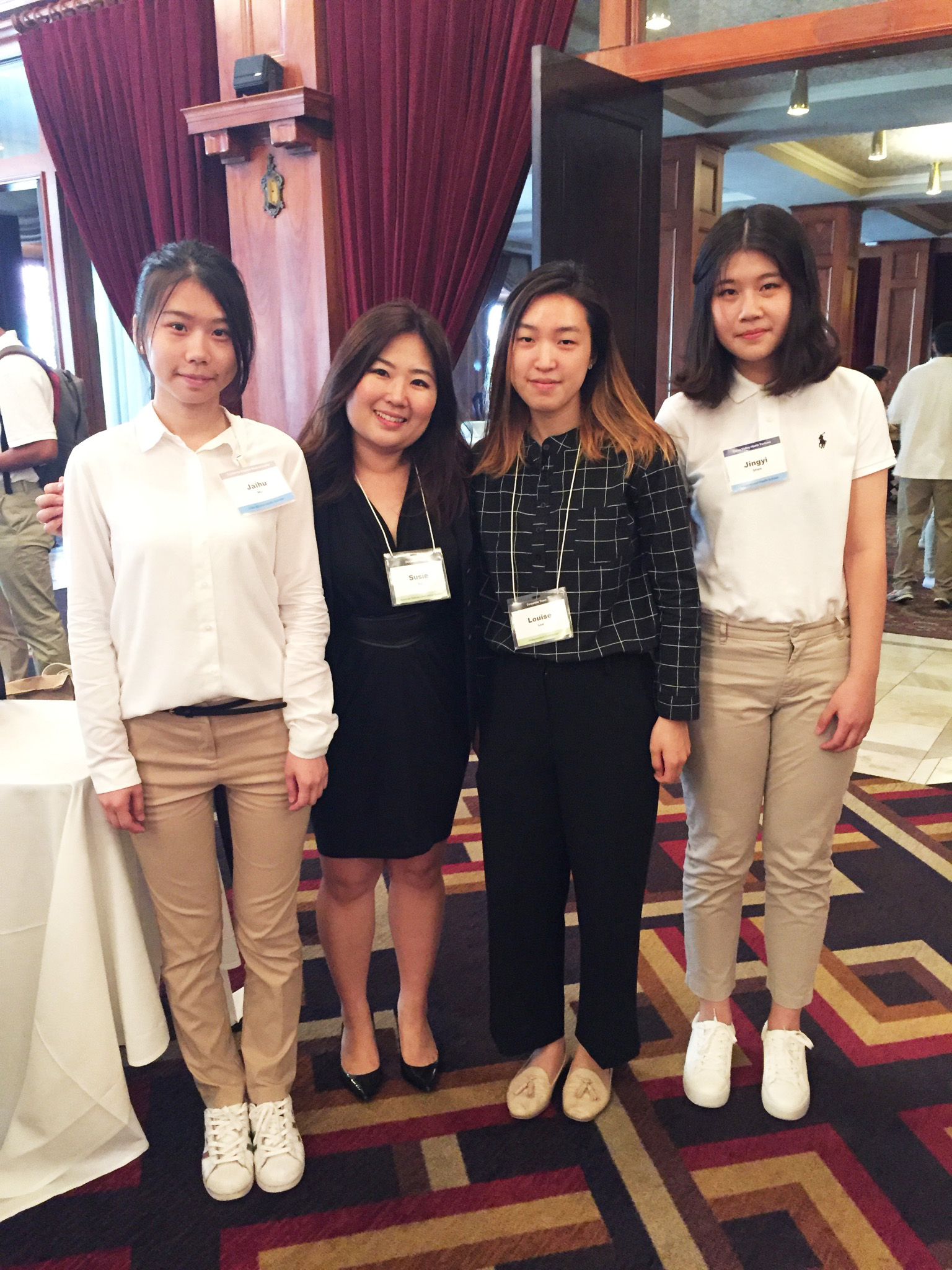 The International Health Scholar program, a partnership between COPE Health Solutions and the UCLA Fielding School of Public Health, allows international students to get clinical experience in the U.S. (Courtesy of Tisa Thomas)
This post was updated on Sept. 18 at 5:40 p.m.
International pre-health students can now gain experience working in a U.S. hospital through a program launched this summer.
The International Health Scholar program allows international students to take health care courses and get clinical experience in the U.S. over a period of seven weeks said Susie Yu, the associate director of international relations at COPE Health Solutions.
The program is managed by COPE Health Solutions, Yu said. The company is a health care consulting firm that provides health education to underserved communities in Los Angeles.
The IHS program is a partnership between COPE Health Solutions and the UCLA Fielding School of Public Health, and will continue in the winter, Yu said.
[Related: UCLA Fielding School of Public Health announces new chair]
Each week, students in the summer program attended a three-and-a-half hour class where they learned about the different sectors and issues in the health field, said Leah Vriesman, an adjunct associate professor in the Fielding School of Public Health. The classes were taught by Fielding School of Public Health professors who specialize in health care delivery systems, financing and reform, health technology and innovations, among other topics.
Because the program just started, there were only four students who participated from China, Taiwan and Vietnam, Yu said.
Vriesman, said the students asked great questions and discussed how their home countries would tackle different medical problems.
"Too often in the U.S., we think we know so much about health care," said Allen Miller, chief executive officer of COPE Health Solutions. "What if we could collaborate with scholars from other countries and share what we know? While the U.S. has great doctors and the answers to many medical questions, there are a lot of things we can learn from that are being done in other countries."
[Related: UCLA club brings health clinics to Asian-American communities]
The students in the IHS program also shadowed COPE Health Scholars, Yu said. The COPE Health Scholar Program allows pre-health students in Los Angeles to work alongside clinical and administrative professionals. Some experiences IHS students had included witnessing the birth of a baby and aiding doctors in a colonoscopy.
IHS scholar Jingyi Shen shadowed a COPE Health Scholar at one program site and got to see end of life patient care. Shen watched as the COPE Health Scholar cleaned patient rooms and communicated with the patients.
Shen said it was difficult to witness patients near the end of their lives, but she realized how important it is for patients in a hospice to communicate with their family members.
"I find that students often choose to go into a clinical school because it is what they have been exposed to while an undergraduate," Vriesman said. "However, when a diversity of topics is put in front of these international health scholars, they have the opportunity to expand their options in health policy and management as well."
The program is open to all international and domestic students and is accepting applications for the winter session. Students may apply by Oct. 1 for the December session and Nov. 1 for the January session.