UCLA ties for No. 24 spot on U.S. News & World Report ranking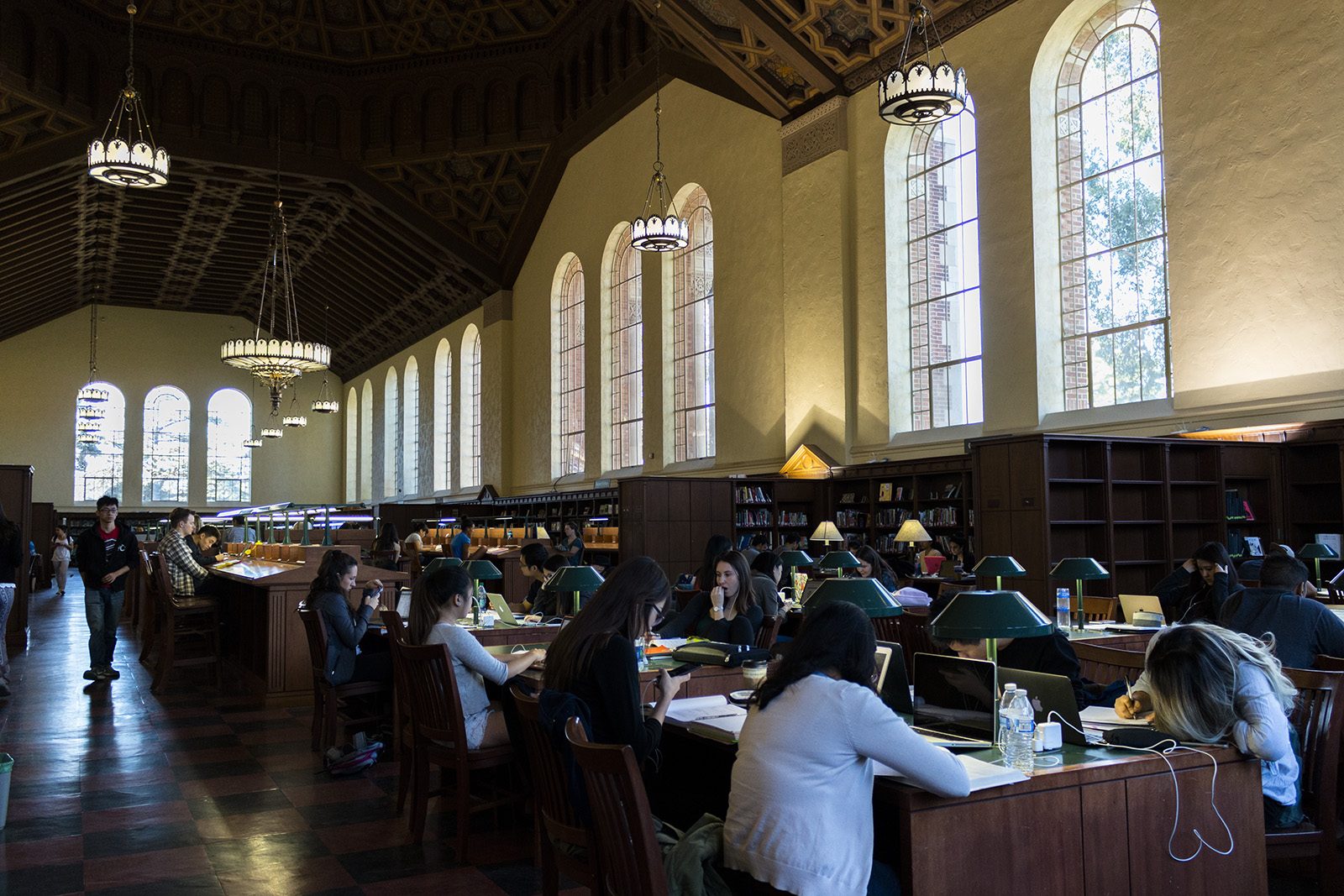 UCLA tied with Carnegie Mellon and University of Virginia for the 24th best national universities in the 2017 U.S. News & World Report rankings. (Daily Bruin file photo)
UCLA was ranked the 24th-best national university in the 2017 edition of the U.S. News & World Report college rankings of national universities, released Monday evening, slipping slightly from last year.
UCLA tied with Carnegie Mellon University and the University of Virginia, and tied for second-best public university with University of Virginia behind University of California, Berkeley at No. 20. Crosstown rival University of Southern California ranked one spot higher at No. 23.
U.S. News & World Report ranked 310 national universities based on seven general indicators, including undergraduate retention rates, undergraduate academic reputation and faculty resources.
Last year, UCLA tied with USC and Carnegie Mellon University at No. 23.
Other highly ranked University of California campuses include UC Santa Barbara at No. 37, UC Irvine at No. 39 and UC San Diego and UC Davis tied at No. 44.
The top ranked universities, in order, were Princeton at No.1, Harvard at No. 2 and University of Chicago and Yale tied at No. 3.