Class gives UCLA law students experience defending real clients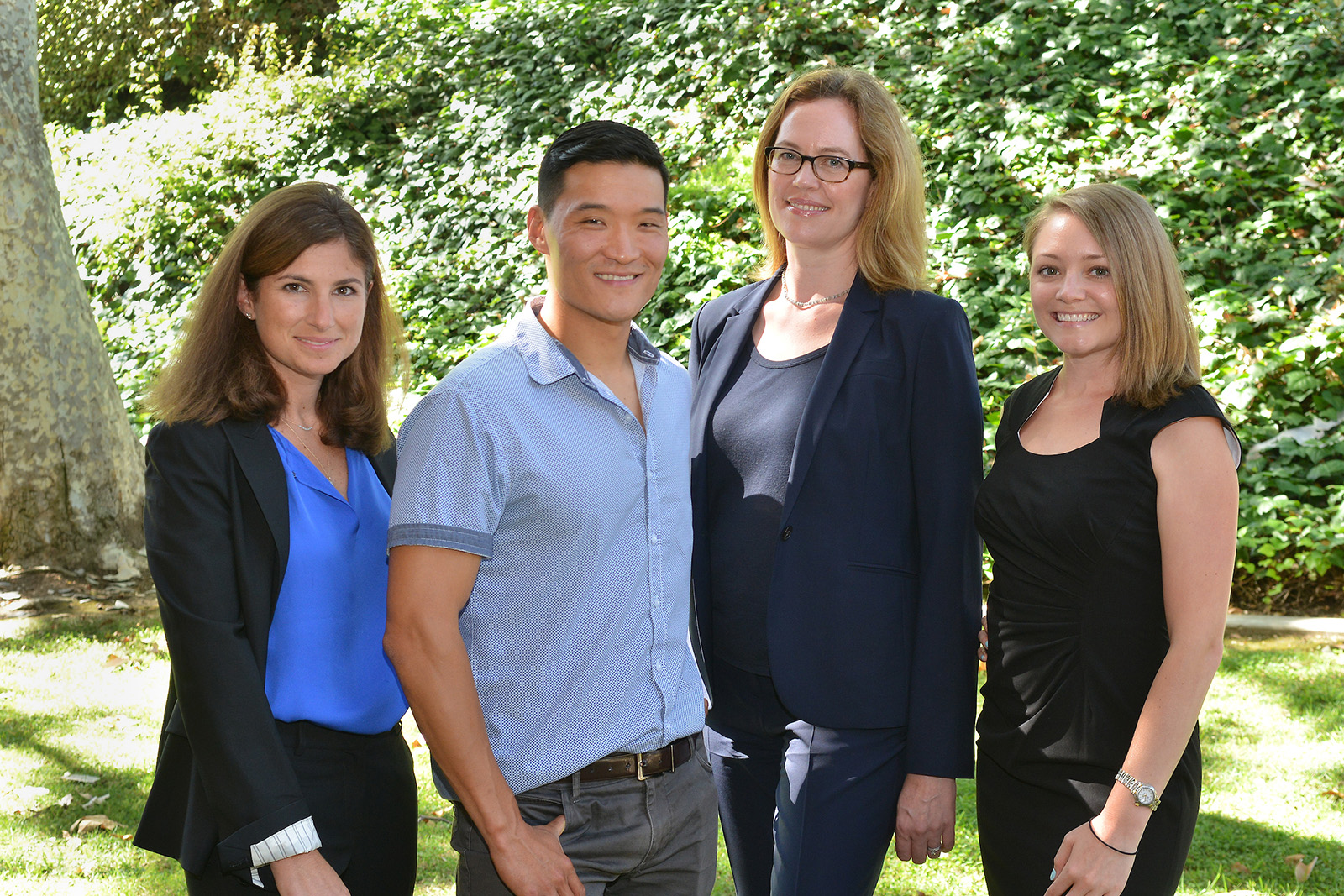 UCLA students and faculty part of the law school's Criminal Defense Clinic helped a man receive clemency last month. (Courtesy of Todd Cheney)
Andres Dae Keun Kwon's most memorable moment as a law student was telling a man who had been in prison for 20 years that he would soon be free.
President Barack Obama commuted the sentences of more than 200 individuals convicted of nonviolent crimes last month, including that of Darnell Crookshank. Kwon and other UCLA students in the UCLA School of Law's Criminal Defense Clinic filed a petition for clemency on behalf of Crookshank, who was originally sentenced to life in prison without parole.
The Criminal Defense Clinic is a graduate course that allows students to work on real cases and defend clients who are unable to afford representation, said professor Ingrid Eagly, who teaches the class.
Eagly said the class, which started in 2008, only accepts eight students per year. To apply, students have to fulfill a variety of prerequisite classes, including a class you have to take before you can argue a case in court. Eagly said she received Crookshank's case from the Office of the Federal Public Defender. She said she contacts public defenders' offices and nonprofits to get cases for her class. She and other faculty supervise the students when they become responsible for the case.
Crookshank was arrested for a nonviolent drug offense more than 20 years ago, Kwon said. During the war on drugs in the 1980s and 1990s, the federal government took a strict stance against nonviolent drug offenders, he said. Under current Department of Justice guidelines, Crookshank would have received a lighter sentence if he had been tried for his crime today, which is why he received clemency from the White House.
"The so called war on drugs led to harsh and unjust sentences and severely impacted communities of color," Kwon said.
Eagly said the clinic tries to take cases that have an impact beyond the clients they are defending.
For example, in 2009, students from the Criminal Defense Clinic were able to overturn a Los Angeles city ordinance that banned food trucks from staying parked for more than an hour, said Victor Narro, a UCLA Labor Center project director who worked with the clinic on the case.
Narro said the clinic worked specifically with a food truck owner who was appealing a ticket he received for parking his truck.
Narro said he thinks the clinic gives law students an opportunity to be independent and responsible for their cases.
"Eagly stepped back and allowed the students to be creative – she didn't take over," he said.
Many of the students who take the clinic end up working for public defenders' offices or for other organizations that represent and advocate for underprivileged communities, Eagly said.
One of those students is Greg Bonett, who graduated from the law school in 2015 and now works for Public Counsel, a pro bono law firm. Bonett said his experience helping a street vendor appeal her fines in the clinic increased his interest in the issues sidewalk vendors face in Los Angeles.
"I knew I wanted to do public interest work before coming to law school, but this case made me want to go into criminal defense and policy campaigning," he said.
Bonett said he continued to work with the street vendor the clinic represented even after he graduated. Though he was not able to get all of the street vendor's tickets overturned, he is now working to legalize street vending in Los Angeles.
"The work we did was not just to help one person, but it was part of a larger movement," he said.
Kwon, who will now be working on immigration issues with the American Civil Liberties Union of Southern California, said his experience working with Crookshank taught him valuable life lessons.
"(Crookshank) kept hope alive for 20 years," he said. "He really represents what it means to be resilient and inspirational."
Bharanidaran was the News editor from 2017-2018. He was previously a news reporter for the campus politics beat, covering student government and the UCLA administration.
Bharanidaran was the News editor from 2017-2018. He was previously a news reporter for the campus politics beat, covering student government and the UCLA administration.