Former GSA president to leave UCLA, finish law school at NYU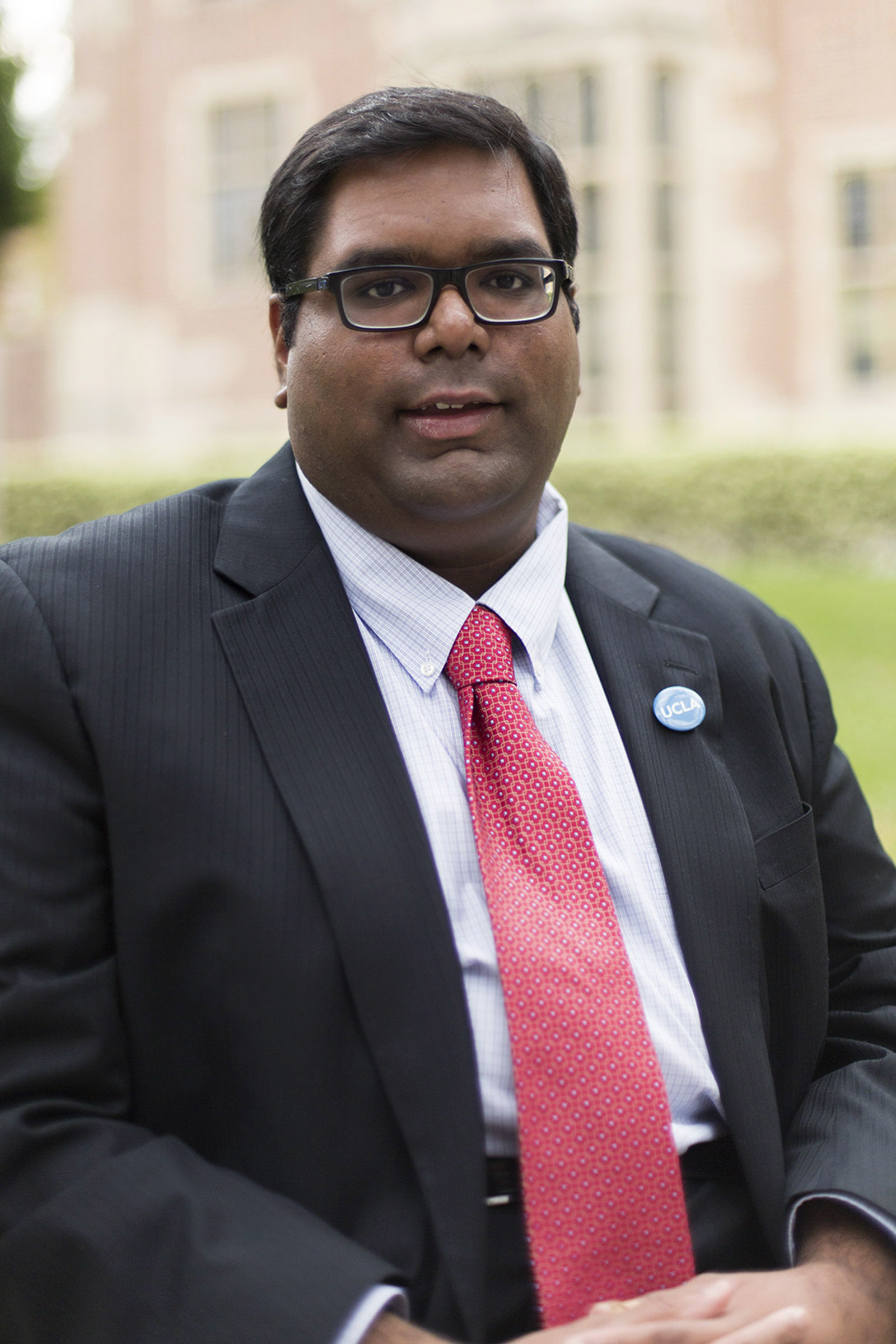 Milan Chatterjee, former president of the Graduate Students Association, will leave UCLA and finish his last year of law school at New York University as a "visiting student." (Daily Bruin file photo)
This post was updated September 1, 1:33 p.m.
Former Graduate Students Association president Milan Chatterjee announced he will leave UCLA for his last year of law school.
In a letter dated Aug. 24 and addressed to Chancellor Gene Block, Chatterjee claimed to have been bullied and harassed by members of the boycott, divestment and sanctions movement. Pro-BDS and pro-Palestine groups criticized him last October because he threatened to rescind funding from a Diversity Caucus event if the caucus took a position on BDS.
Some pro-Palestine groups, including Students for Justice in Palestine at UCLA, alleged Chatterjee's actions violated viewpoint neutrality, as required by University of California policy.
University policy requires financial allocations to be made without regard to the viewpoint of any registered campus organizations. It also requires student governments to follow viewpoint-neutral criteria when reallocating mandatory campus-based student fees.
The Discrimination Prevention Office concluded after a three-month investigation that Chatterjee had violated viewpoint neutrality. The DPO is a team within the Office of Equity, Diversity and Inclusion that investigates claims of discrimination by faculty members and other campus entities.
Chatterjee disagreed with the findings of the report in his letter, calling it an attempt by UCLA to blame him for its failing to uphold UC policy.
"This report was an attempt by (Block's) administration to publicly scapegoat me for their systematic failure to adopt University of California policies and provide the necessary guidance to me and other student organizations when we approached them for help," Chatterjee wrote.
UCLA spokesperson Ricardo Vazquez said in a statement that UCLA stands by the DPO's investigation of Chatterjee.
"The university's investigation included interviews as well as careful reviews of meeting minutes and related documents, email correspondence and applicable university regulations," Vazquez said. "All parties were given the opportunity to provide evidence and no evidence offered by the parties was excluded."
Vazquez added while UCLA does not support divestment from Israel, it recognizes the right of students to hold such opinions.
"(UCLA) remains proud of its numerous academic and cultural relationships with Israeli institutions. Supporters and opponents of divestment remain free to advocate for their position as long as their conduct does not violate university policies," Vazquez said.
Vazquez also said the investigation only determined whether Chatterjee violated viewpoint neutrality, not if he did so knowingly or purposefully.
Chatterjee said in his letter he plans to finish his last year of law school at New York University while still receiving a UCLA degree. He declined to comment further about it.