UC Regents pay $8.5M in two lawsuits against former UCLA surgeon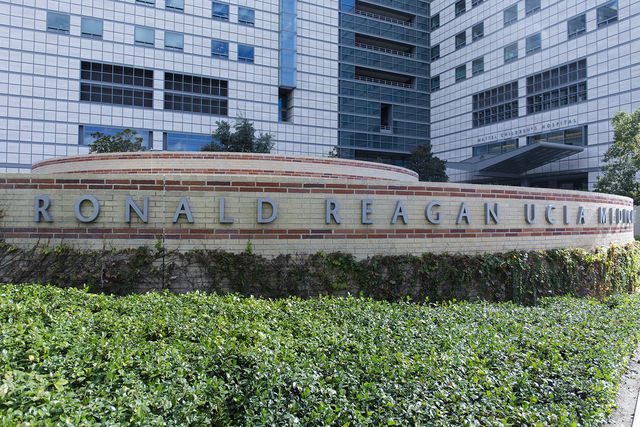 The University of California regents settled two lawsuits for $8.5 million involving Jeffrey Wang, the former director of the UCLA Spine Center, which alleged he failed to disclose financial relationships with medical device companies whose products he used in surgery. (Daily Bruin file photo)
The University of California Regents agreed to pay a $8.5 million settlement on July 21 for two lawsuits against a former UCLA spinal surgeon.
The lawsuits alleged that Jeffrey Wang, an orthopedic surgeon, failed to disclose his financial conflicts of interests with a medical device maker company before using its products in surgery. The regents agreed to pay $4.2 million to screenwriter Jerome Lew and $4.25 million to attorney Ralph Weiss, patients who alleged Wang failed to obtain their consent when he used a controversial bone-growth product by Medtronic during their surgeries.
The Los Angeles County Superior Court approved the settlements in separate court cases earlier in July.
Lew and Weiss underwent spinal surgery by Wang in 2009 and 2010, respectively. According to Lew's lawsuit, Wang inserted Infuse Bone Graft, a product designed by Medtronic for use in the lower region of the spine, into Lew's cervical spine, an area in which the Food and Drug Administration never approved the product for use. In July 2008, the FDA announced to healthcare practitioners that use of Infuse in the cervical area of the spine could lead to fatal or life-threatening events.
READ MORE: Patient accuses UCLA medical center of malpractice
According to Weiss' lawsuit, he sustained permanent mental, emotional and bodily injuries as a result of Wang's surgeries involving Medtronic's Infuse Bone Graft, which contained a bone morphogenic protein to promote bone growth. Lew alleged the bone overgrowth in his spine caused by the same product resulted in debilitating, chronic nerve damage despite subsequent corrective surgeries.
Lew also alleged in his lawsuit that Wang was aware of the FDA safety alert and still performed the surgery using Infuse. He alleged that Wang had a financial relationship with Medtronic to use its products and claimed Wang never informed him of his relationship or intention to use the company's products before operating.
Robert Vaage, the lawyer who represented Lew and Weiss, said he thinks even though Wang's paid consulting role with Medtronic ended by the time of the surgeries, Wang should have disclosed the fact that he still received royalties from products he helped them develop.
In Weiss's case, Wang implanted a device from SeaSpine, another company from which he received royalties for devices he helped invent, Vaage said.
Weiss said if Wang had disclosed his financial relationship with SeaSpine and Medtronic, he might have still approved the surgery.
Weiss also said in the lawsuit that he requested only Wang perform the surgery, but instead, Wang only arrived in the operating room after the assistant surgeon performing the operation allegedly operated on the wrong disc. Weiss said because Wang left critical parts of the surgery to his assistant surgeon, he thinks Wang violated UCLA and UC policies, which require the attending physician to supervise the surgery.
At the time of Lew's surgery, Wang was the executive director of UCLA's spine center. After a 2009 Senate inquiry into potential conflicts of interest between Wang and Medtronic, Wang stepped down. He left UCLA in fall 2013 to lead the University of Southern California's Keck School of Medicine Spine Center.
Wang's USC office did not return requests for comment.
UCLA Health spokesperson Phil Hampton said in a statement that the UC Regents and UCLA resolved the cases so UCLA Health and the David Geffen School of Medicine could move forward with their ongoing commitment to excellence in patient care, research, education and community service.
"UCLA Health takes seriously its duty to manage relationships with industry in a responsible manner," Hampton wrote. "We will continue to make our high standards clear and provide appropriate guidance to faculty and staff."
In 2014, Robert Pedowitz, Wang's former boss and head of the department of orthopedic surgery, settled a lawsuit against UCLA, the board of regents and fellow surgeons for $10 million. He alleged in the lawsuit that UCLA and his supervisors failed to act on his complaints about widespread conflicts of interest, including Wang's relationship with Medtronic.
According to the Los Angeles Times, Pedowitz also alleged UCLA retaliated against him for speaking up by pressuring him to step down as department chair, denying patient referrals and preventing him from participating in grants.
The Senate investigation found Wang failed to report to UCLA about $460,000 in payments from medical device companies between 2004 and 2007. The payments included royalties on products Wang helped develop, and speaking and consulting fees.
Weiss said his doctors told him he might need more surgery in the future to manage his constant pain. He added he has mixed feelings about the settlement because although the case is over, Wang did not accept liability in the settlements.
"Going beyond myself, I would've liked to have a public record of Dr. Wang's actions," Weiss said. "Part of me wants to shine the light of day on Wang's actions."