Officials appoint permanent dean of UCLA medical school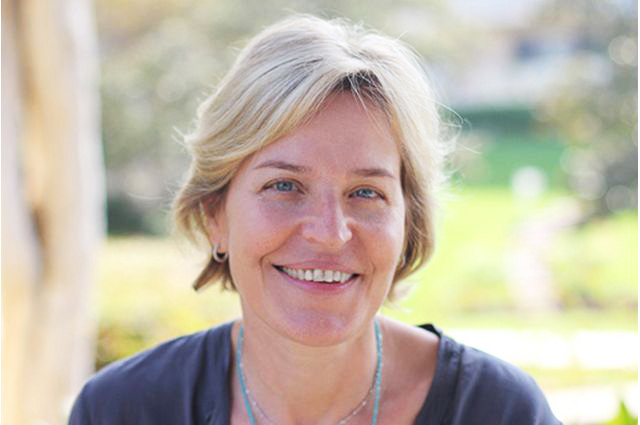 Dr. Kelsey Martin, who previously served as interim dean of the David Geffen School of Medicine, was appointed permanent dean Friday. (UCLA Media Relations)
Officials appointed professor and interim dean as permanent dean of the UCLA David Geffen School of Medicine effective July 1.
School officials chose Kelsey Martin after a national search, said Executive Vice Chancellor and Provost Scott Waugh in an email announcement. Waugh said in a statement that Martin had demonstrated leadership, scholarship and knowledge of the intricacies of academic health care.
Martin joined the UCLA faculty in 1999 and has served as interim dean for the school since September 2015. She is a professor of biological chemistry, psychiatry and biobehavioral sciences and obtained her medical and doctorate degrees from Yale University.
According to a UCLA press release, Martin's experience serving in the Peace Corps in the Democratic Republic of Congo inspired her to study medicine. On the trip, she helped lead disease-prevention and health outreach efforts in remote villages and wrote grants to fund measles vaccinations.
Martin replaced A. Eugene Washington, who was the vice chancellor of UCLA Health Sciences and dean of the school of medicine before he resigned to work as Duke University's chancellor for health affairs. He has also served as president and chief executive officer of the Duke University Health System since January 2015.
Contributing reports from Evolet Chiu, Academics editor.