Vice chancellor of student affairs to retire, leave legacy behind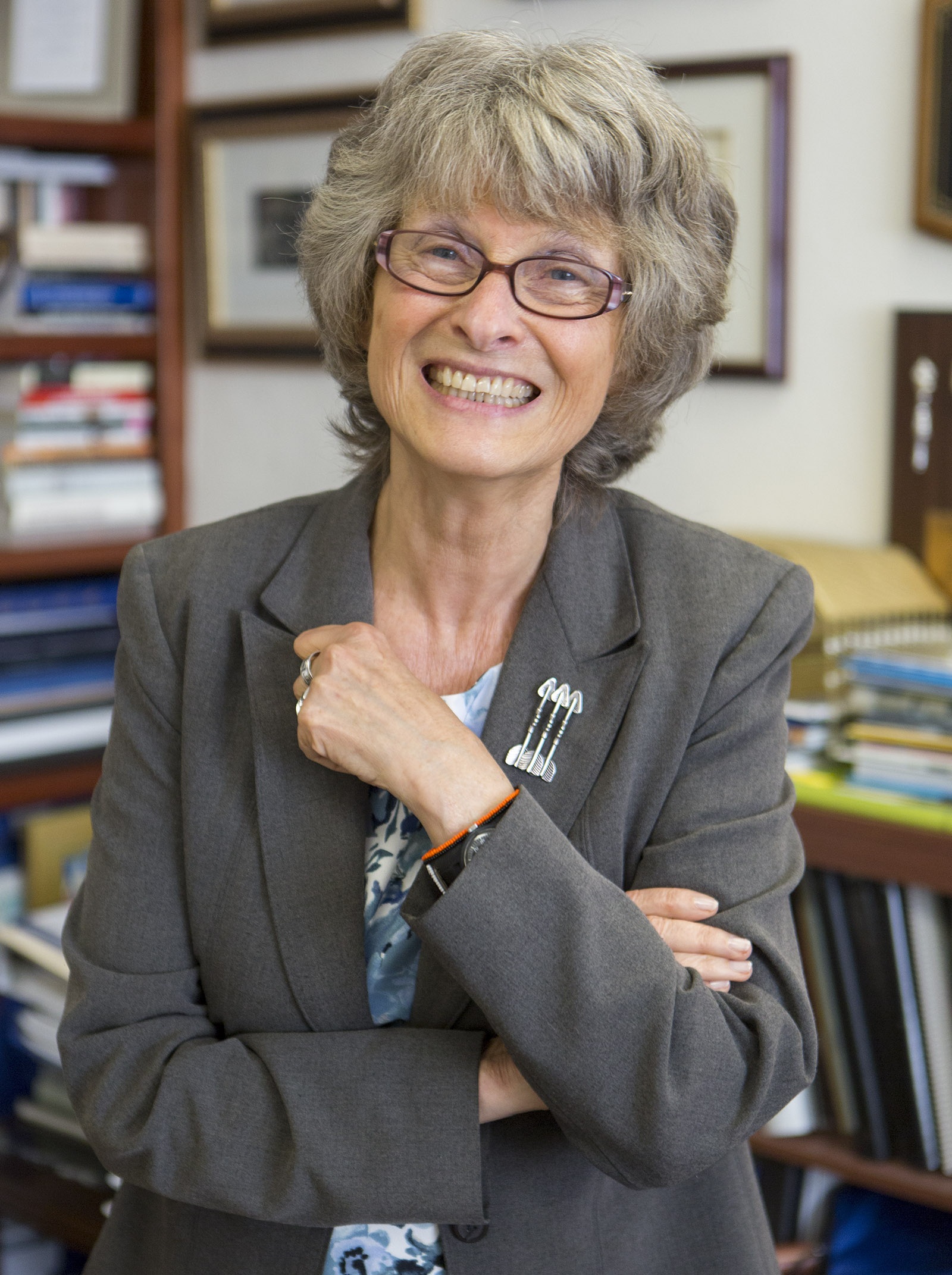 Janina Montero will retire from her position as UCLA's vice chancellor of student affairs this year. (Jintak Han/Assistant Photo editor)
Before she entered the University of Pennsylvania, Janina Montero wanted to become an engineer. But she fell in love with literature instead.
After graduating with degrees in Spanish and Hispanic literature, Montero began teaching Romance languages at Wesleyan University, where she developed a lifelong passion for helping students.
She was the first dean of student life at Princeton University, according to a statement from UCLA Media Relations. On July 1, Montero will retire from her position as UCLA's vice chancellor of student affairs, after 13 years of service.
Montero said the best part of her time at UCLA was working with students and seeing their commitment to service and social justice. She said she thinks the faculty members also deserve praise for remaining connected to students while doing research and teaching.
"The faculty here love their students and find them exciting, interesting and very capable," Montero said. "I think students also recognize that sense of respect and appreciation that their professors have for them."
Montero said she is also proud of UCLA's support systems for undocumented students, student parents and former foster youth, such as the DREAM Loan Program.
"We've moved away from a sense of only supporting the average," Montero said. "Now, we recognize what each individual student and their community brings to campus, and we try to support their individual needs."
Montero added growing up in Argentina and Uruguay gave her an understanding of and appreciation for diversity.
"My family and I have immigrated a lot," she said. "I know what it's like to always be the foreigner."
Suzanne Seplow, assistant vice chancellor of student development, said she appreciates how much Montero cares about others. She added Montero was always willing to share her emotions when expressing gratitude or concern for her beloved faculty members or students.
"We poke a little fun at that and she does too," Seplow said. "We sometimes bet, 'Will it be thirty seconds or five minutes into her welcome speech that she'll get a little teary-eyed?'"
Seplow added Montero dedicated extraordinary amounts of time to supporting student mental health services and underrepresented student groups at UCLA. She said Montero helped students in and out of the classroom, by meeting with them and attending events to provide support.
"She shows up for students, whether in circumstances of celebration or crisis," Seplow said. "I highly doubt she has ever said no."
Associate Vice Chancellor of Student Affairs Monroe Gorden, who began working in Montero's office in 2006, said she was the reason he came to UCLA. He said he felt inspired after attending an informational interview with her about a job opportunity.
"I left the meeting thinking that she would be an incredible person to work with," Gorden said. "In the past ten years, that original feeling has proven to be true."
Montero always prioritized personal interaction in the office, Gorden added. She went out of her way to provide mentorship to and ask staff members about their well-being and family life.
Mick Deluca, assistant vice chancellor of campus life and part of Montero's executive team, called her the heart and soul of student services. He said he thinks Montero dedicates herself to meeting students' needs in every situation.
"She is deeply caring and compassionate," he said. "She always reminded us to approach our work with our hearts."
As she prepares to leave UCLA, Montero said she will take many lessons she learned at UCLA and use them in her personal life.
"I've learned the value of disagreement and discomfort," she said. "In relationships you might have disagreements, (but) sometimes you have to stick with situations that make you uncomfortable, or you'll never learn from them."
Montero said she is looking forward to exploring interests she did not have time for during her career, such as writing and photography. She added she is also excited to spend time with her 3-year-old grandsons on the East Coast.
"I will be around after I step down and I have some projects I'd like to move forward with," she said. "My biggest fear is people asking why I'm still around so much after retiring."