Professor William Klug remembered for service to students, innovative work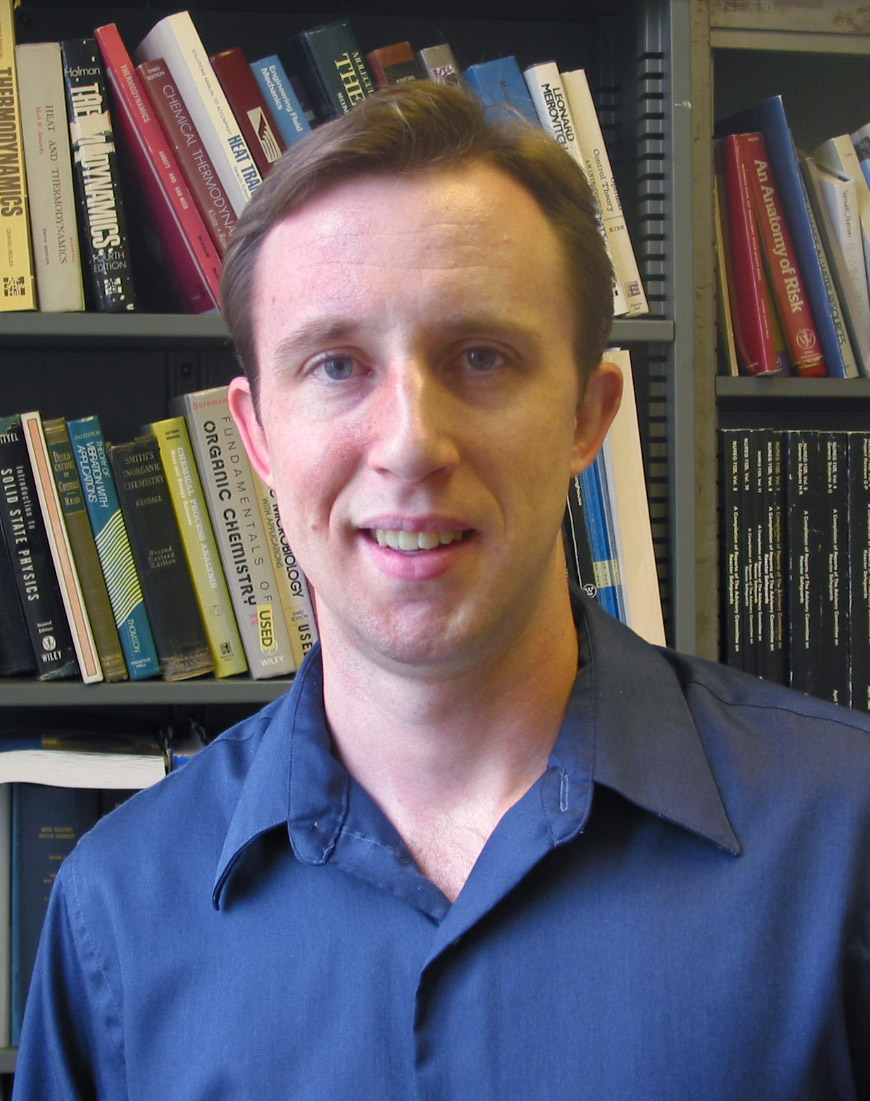 William Klug, an associate professor of mechanical and aerospace engineering, was killed Wednesday morning in Engineering Building IV. He is remembered for his commitment to his students and his work with the Klug Research Group. (Courtesy of Henry Samueli School of Engineering and Applied Science)
Correction: The original article stated William Klug was an associate professor. In fact, Klug was a full professor.
William "Bill" Klug introduced himself in the first lecture of his programming class with a family photo of himself, his wife and two young children.
Klug wanted students to understand what he was like both in and out of work, said Amirhossein Kaboodrangidaem, a graduate student in bioengineering and Klug's former student.
Klug, who was a professor of mechanical and aerospace engineering, was killed in a murder-suicide in Engineering Building IV Wednesday morning. Many students and colleagues remember him as an energetic and approachable professor who always prioritized students.
In 1999, Klug received his master's degree in civil engineering from UCLA and in 2003, he earned his doctorate from the California Institute of Technology, or CalTech. He then returned to UCLA as a faculty member for the Henry Samueli School of Engineering and Applied Science the same year and became a full professor in 2015.
Klug was an excellent scholar, a well respected researcher and a very likable person, said Jiann-Wen Ju, a structural engineering professor who was Klug's instructor as a graduate student. In a written statement, Ju said Klug's death is a great loss to friends, colleagues and the entire campus.
Klug conducted research about how biological structures and materials function on molecular and cellular scales in the Klug Research Group, said Ajit Mal, a mechanical and aerospace engineering professor.
The Klug Research Group, which consisted of several doctoral students, was working on a full-resolution supercomputer model of the heart project called "Virtual Heart," said Alan Garfinkel, a professor of integrative biology and physiology. Garfinkel worked with Klug on this project for more than five years.
Klug's colleagues said his work has the potential to tackle fatal diseases that current technology cannot cure.
"If the project professor Klug works on succeeds, scientists will be able to conduct experiments and test medicines on the human heart model," Mal said. "It will be a huge step forward in the study of heart diseases."
Daniel Ennis, an associate professor of radiology who worked with Klug on the human heart modeling project for more than eight years, said Klug was patient with coworkers and students.
"For over eight years working with Bill, I have never seen him raising his voice, even when he was upset" Ennis said.
Ennis said working with Klug on the human heart modeling project was an honor.
"I take him as a scientific soulmate," Ennis said. "(Because) we are from different academic backgrounds, it is inspiring to share each other's skills for a common goal."
Students who took Klug's classes said he was a role model in academics and a helpful instructor.
Kaboodrangidaem said Klug's Matlab class, an introductory laboratory programming class, gave him a foundational understanding of programming as an undergraduate.
Kaboodrangidaem added the skills Klug taught him were useful when he instructed students in his own bioengineering research project.
"Most of the things I conveyed (I learned) from Klug's class," Kaboodrangidaem said. "(He) is an extraordinary example for those who want to learn mechanical and aerospace engineering."
Amit Singh, who was a teaching assistant for several of Klug's classes, said Klug made him feel comfortable when he first left his home in India. Klug helped him become accustomed to the new UCLA environment and later assited him in developing his research thesis.
"(When) we met, professor Klug told me to come to him whenever I had either academic or personal concerns," Singh said. "He even invited his entire research group to spend a weekend at his home to make us feel more comfortable working together."
Klug usually assigned a lot of projects for his class but he cared more about students' actual mastering in skills than grades, Singh said.
"(He) often made extensions for assignments and loosened the grading policy," Singh said. "He cares more about if students are showing passion about their own project and making progress."
Alex Savello, Klug's former student, said the professor convinced him to attend UCLA and pursue a master's degree in a subject Savello had not studied before.
Savello said before he died, Klug assigned his students about 30 projects for the quarter. He said he thinks Klug's students will finish the assignments out of respect.

"We wanted to do the assignments regardless of what happens in the class because that's what he would have wanted," Savello said. "You grow to respect how much he wanted you to learn … and not take shortcuts."

Graduate Student Association president Michael Skiles, who worked with Klug on the graduate student council, said he was a reliable faculty representative at council meetings.
"(Klug) was eager to serve students and the university as a whole," Skiles said. "He was interested in the issues that mattered to students."
In a statement to the university, Klug's widow, Mary Elise Klug, said she was grateful for students, colleagues and friends who mourn for Klug and expressed support to the family.
"Bill was so much more than my soulmate," Mary Elise Klug said in the statement. "I will miss him every day for the rest of my life,"
On Thursday and Friday, hundreds of students attended vigils in honor of Klug's memory, organized by the graduate and undergraduate student governments and the school of engineering.
Henthorn was the Enterprise Content editor from 2017-2018. She was previously a News reporter.
Henthorn was the Enterprise Content editor from 2017-2018. She was previously a News reporter.