Women's golf looks to regroup after inconsistent season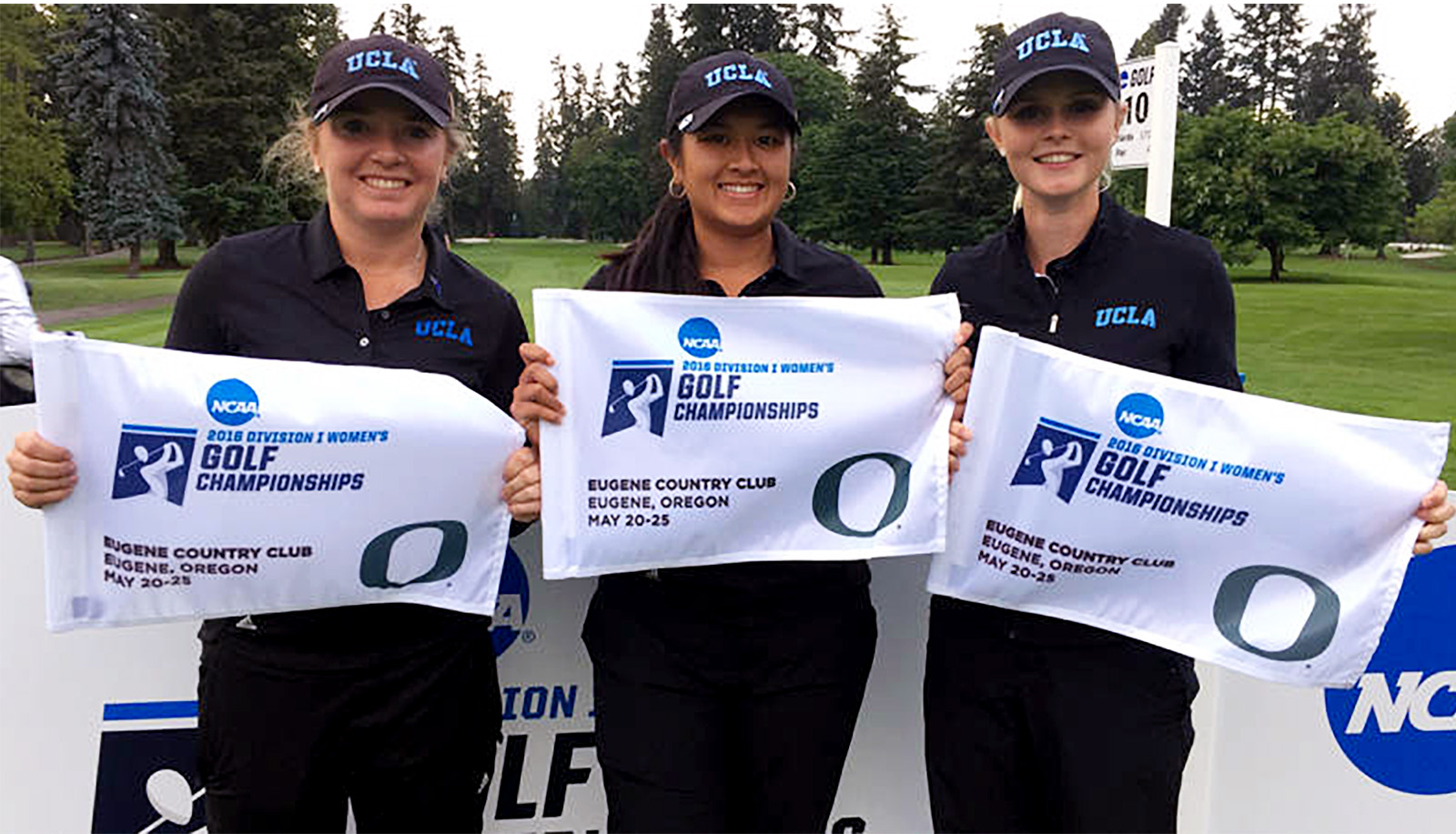 UCLA women's golf lost in the NCAA semifinal to Washington, the eventual national champions. The Bruins, though, have have two top recruits joining the team next fall and remain in a good position to add to their success next season. (Courtesy of UCLA Athletics)
In a year filled with highs and lows, UCLA women's golf enters the offseason on a sour note after a promising title run went unfulfilled.
On Tuesday, the Bruins crashed out of the tournament in the semifinal against Pac-12 rival and eventual champion, Washington.
Coach Carrie Forsyth and UCLA will, however, look to continue a solid stretch from the latter half of this season into the next. After a shaky start to the season in which the Bruins only won one of their first five tournaments, Forsyth's team rebounded to place first in three of their next six events.
UCLA's only departing member is senior Louise Ridderström, whose solid career with the Bruins came to an end after she lost in a playoff hole during her semifinal matchup with Husky freshman Sarah Rhee.
Another bright spot in the UCLA's season was the continued success of star junior Bronte Law. Law made history as she became the school's first PING Women's Golf Coaches Association Player of the Year in team history. Law also earned her third WGCA First-Team All-American honor this season and finishes as the top women's collegiate golfer in the NCAA, according to Golfweek.
She was a co-medalist at the NCAA regionals in Bryan, Texas, and placed first in both the PING/ASU Invitational and the Stanford Intercollegiate. Law, also a member of All-Pac-12 team, placed in the top 10 in eight of her nine events and shares the title for most first-place finishes in the Bruins' team history with Kay Cockerill.
Freshman Lilia Vu improved throughout the course of the season as well. She was the Bruins' top scorer during the stroke play portion of the NCAA championship in Eugene, Oregon. Vu also had top-12 finishes, two of which were top-three, in her final four events.
UCLA looks ahead to the next season – Forsyth's 18th – which features a pair of impressive recruits with Mariel Galdiano, a three-time Rolex All-American, and Clare Amelia Legaspi. Both signed their letters of intent November 2015.