Arthur Wang: UCSD fundraising campaign demonstrates favorability for UC privatization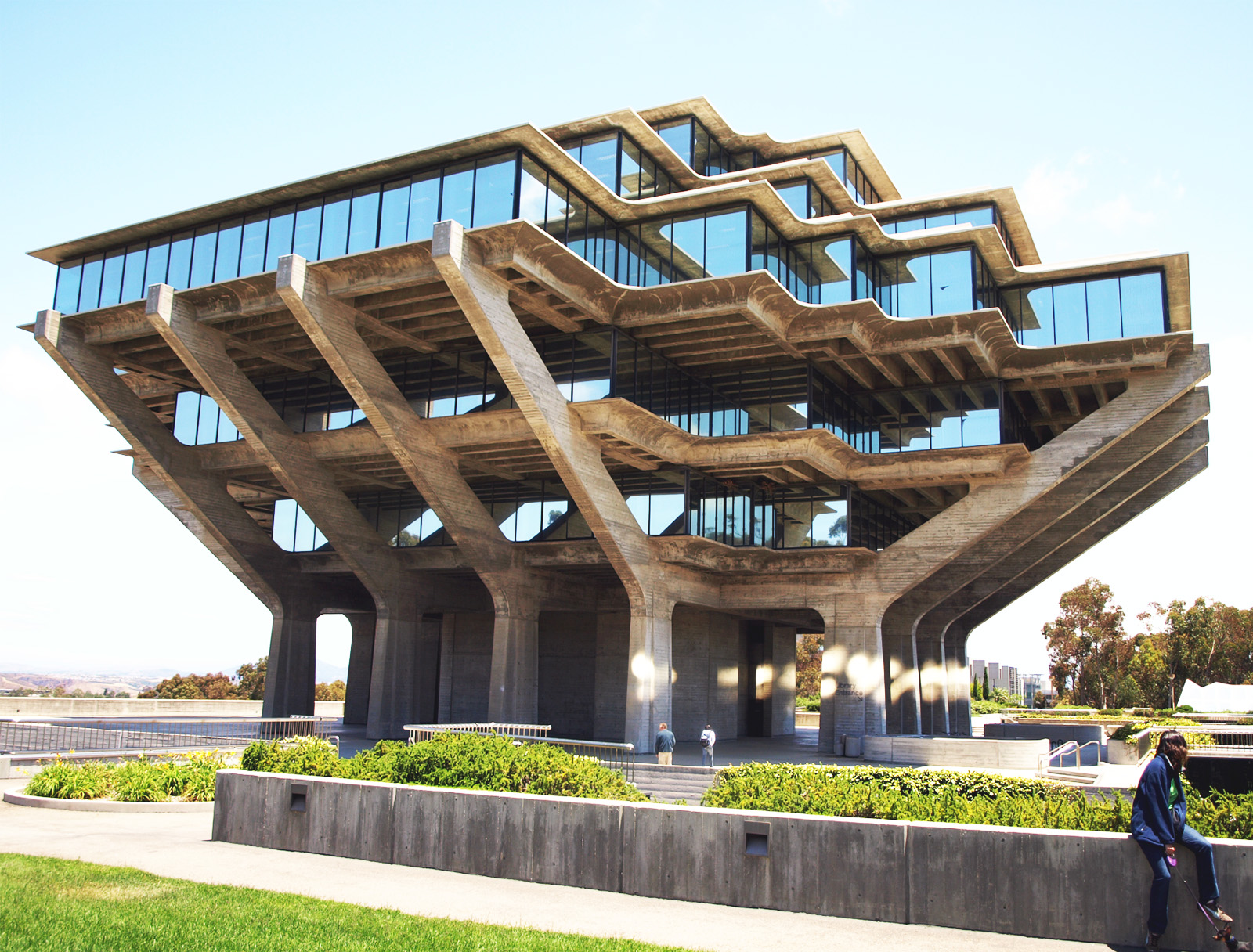 UC San Diego Chancellor Pradeep Khosla has expressed confidence that the university will be able to reach its fundraising goal of $2 billion in private donations over the next 10 years.
(Creative Commons via Wikimedia by Ben Lunsford)
UC San Diego, the University of California campus built for the Cold War, has been getting the cold shoulder from its alumni lately.
It's proven to be more than a minor snag for the university, which is preparing to embark on a $2 billion capital campaign next year – the donor-driven mechanism in which large universities sustain themselves in the era of the modern corporate university – and move forward on multiple construction projects to increase the attractiveness of the physical campus.
In a separate but similar concern, current students dissatisfied with the campus' long-standing reputation for being "UC Socially Dead" and lacking in school spirit voted Tuesday to rectify that image. They will fund a campus bid for Division I NCAA athletics out of their own pockets ultimately resulting in a $480 student fee increase.
In a year of widespread campus protests across the country, these efforts represent a rare convergence of interest between administrators and students: Both parties want the school's culture to change. However, both efforts also represent resignation to continued university privatization and amnesia to who should serve public universities.
It's easy to laugh at the woes of La Jolla as we sit high and mighty on the hills of Westwood. Here at UCLA, we've got the fundraising game down pat. The public phase of the gargantuan $4.2 billion Centennial Campaign for UCLA – "the largest fundraising effort ever undertaken by a public university," according to UCLA, began two years ago. Three years to 2019, and the university is almost two-thirds of the way there. We can thank Gene Block, chancellor and friend of David Geffen, for that.
But this doesn't make UCLA better than UCSD. There's no doubt their apathy toward the campus plays a role, but UC San Diego's poor alumni donation rate – less than five percent, as reported by The San Diego Union-Tribune – is actually an unintentional consequence of a collective optimism that we still live in an era in which the state of California feels a strong obligation to public higher education. That obligation isn't there these days; a university system that levied zero tuition for several decades now takes in more revenue from students – $3.13 billion – than it does from the state, which contributed $2.79 billion the last fiscal year, and it has done so for the last 5 years. The existence of this tuition-free golden age for the UC is also why a culture of donating is underdeveloped at its campuses while USC seems to rake in money like there is no tomorrow.
This is why UCSD's fundraising campaign seems more interested in tomorrow's alumni than today's students. While it aims to provide much needed cash infusions to accommodate planned enrollment increases and more faculty housing to poach top academic talent, one of the capital projects planned, Gateway, bears questionable intent. The selling point for the building is that it would feature "a clearly defined front entrance," à la UC Berkeley's Sather Gate, according to The San Diego Union-Tribune report. Connect the building blocks and the idea is sort of laughable. The purpose of a Triton Gate, university officials probably reasoned, is so that students – nay, university donors-to-be – can connect with the campus with less effort. It's not as if the university lacks iconic buildings. I just suppose it's hard to feel connected to the brutalist architectural marvel that is Geisel Library.
It's too easy to chastise administration about all this, though – indeed, when it comes to flawed thinking about university spending and purpose, the Tritons ought to be pointed at as a student body as well. In voting by a 40-point margin to support a bid to enter the Big West athletic conference, the same students who might have protested a UC-imposed tuition hike are now fined with a self-imposed fee that will help student-athletes but doesn't markedly improve the quality of undergraduate education at large.
If there's nothing UC students resent more than paying more for college, how did this happen? Because it's about improving the "undergraduate experience."
Today's paying students expect that the all-encompassing college campus should provide amenities and services to its customers: concerts, well-furnished dorms, fancy lounges, nap pods, counseling and psychological services and administrators who will condemn racist incidents on campus. I'm not dismissing racism or mental health issues at universities, which can seriously mar the aforementioned college experience. I'm questioning how higher education came to be defined by experience rather than learning.
Abetted by universities who have rapidly expanded their middle-management administrative ranks in the past decades, students seldom ask for less and usually ask for more if given the choice – and universities, who compete with rival institutions for students and begrudgingly endeavor to boost their stature and prestige, have no choice but to comply. Hence, D1 athletics at UCSD, despite the popular computer science program ballooning to a 44-1 student-faculty ratio and resorting to hiring tutors. Or a $6 million promenade at Syracuse University despite a large-scale staff buyout. Or a $650 million mixed-use project at USC.
This never-ending process of expansion in higher education is what UC Berkeley sociology professor emeritus Neil Smelser described as "structural accretion." Something's got to give, eventually. But for now, it will be you. Giving – to your university. Thanks for your donation!
Wang is an Opinion and Quad senior staffer, and a sociology graduate student. He was the Quad editor in the 2015-2016 academic year and an Opinion columnist in the 2014-2015 academic year.
Wang is an Opinion and Quad senior staffer, and a sociology graduate student. He was the Quad editor in the 2015-2016 academic year and an Opinion columnist in the 2014-2015 academic year.