Northern Cafe brings Chinese cuisine to Westside for UCLA students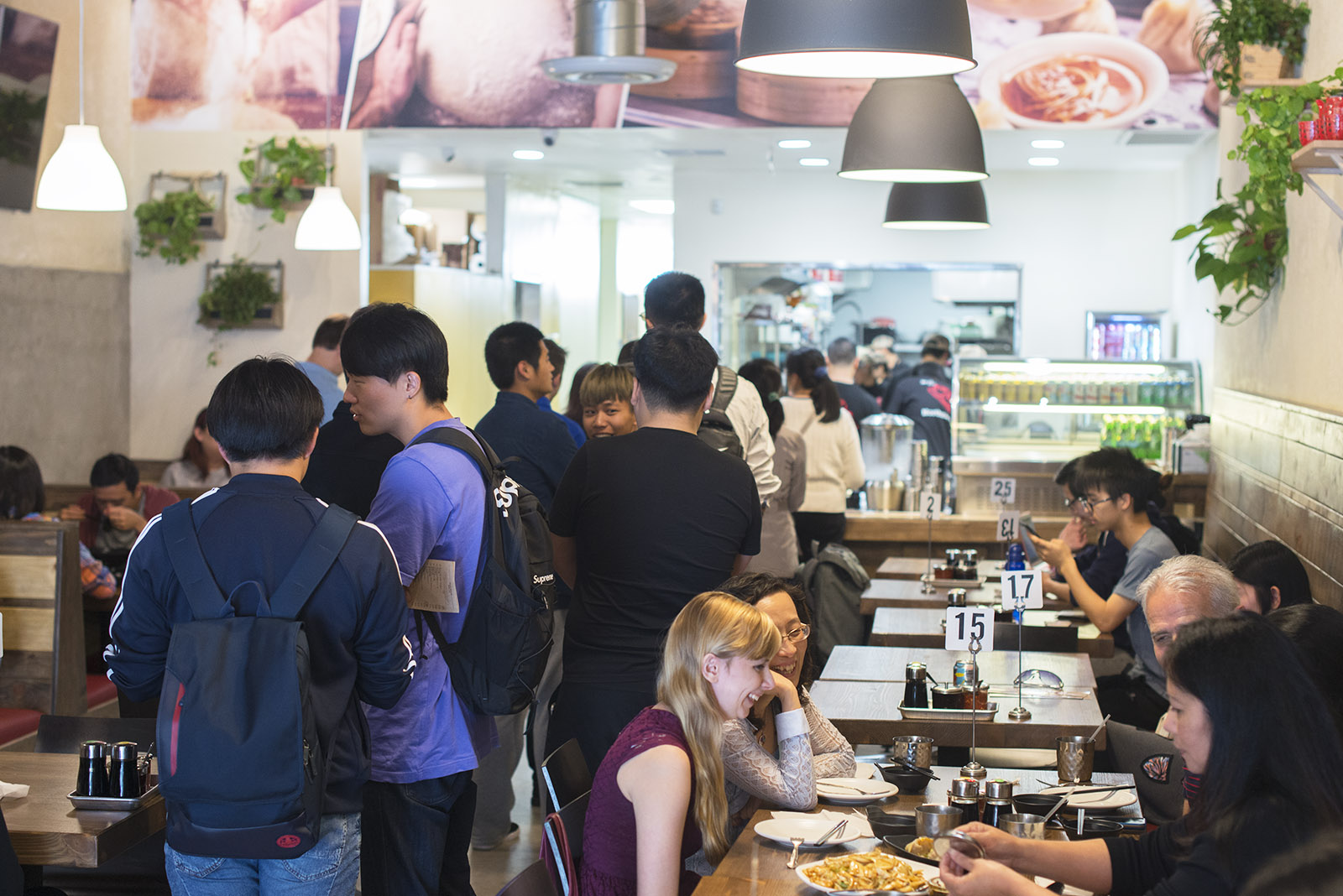 Northern Cafe, which specializes in northern Chinese cuisine, recently opened up in Westwood. (Mischa Rajendiran/Daily Bruin)
Aaron Jiang and Jerry Yan begin their trek from the San Gabriel Valley east of Los Angeles to Westwood Village every day at 9 a.m., with three Northern Cafe employees in each of their cars.
Jiang said Northern Cafe, which specializes in northern Chinese cuisine, recently hired additional employees because its original 10 staff members were overwhelmed by the amount of customers it received when it opened early May.
Northern Cafe, located on Gayley Avenue, is local restaurateur Betty Ren's latest venture. Ren's first foray into the business was Dumpling House, which opened in Arcadia, California, in 2004. She now owns seven restaurants throughout the San Gabriel Valley and Los Angeles County, including two other Northern Cafes in Cerritos and Hacienda Heights, Jiang said. The Westwood location is her first restaurant in the Westside neighborhood of Los Angeles County.
"We have people who drove all the way to San Gabriel to eat at some of our restaurants," Jiang said. "When we opened here, many of them said, 'What took you so long?'"
Jiang said Ren chose to open her next restaurant in Westwood because she thought UCLA students would appreciate authentic northern Chinese food less than an hour's drive away. He said he thinks customers appreciate how they make their dumplings in-house, among other details of the preparation process.
Customers can watch chefs make Northern Cafe's dumplings throughout the day through a window that separates the restaurant's seating and kitchen areas. Depending on the variety being prepared, cooks spoon mixtures of meat and vegetables, and steam, stew or fry them.
Jiang said he and Yan are both Chinese immigrants who came to the U.S. to give their families better lives. Jiang, who arrived seven years ago, and Yan, who came to the U.S. 10 years ago, kept themselves busy with various jobs until they found a stable career working for Ren, he added.
"We were chasing the American dream," Jiang said.
Jiang and Yan both worked at Ren's Dumpling House in Arcadia for four years before becoming managers at the Westwood location. He said he thinks their work ethic convinced Ren to ask them to lead her new restaurant.
Yan said he runs the kitchen, while Jiang manages the waitstaff. Jiang added their long history of working together helps them manage the often-hectic operation.
"He's like my brother," Jiang said.
Some UCLA students said they appreciate the attention Northern Cafe chefs give to their menu items.
Kevin Delijani, a graduate student at the UCLA School of Law, said Northern Cafe exceeded his expectations because it uses higher-quality ingredients compared to other Chinese restaurants in Westwood.
"Usually you'll find that things taste cheap and frozen and processed (at Chinese restaurants)," he said. "This wasn't like that."
Tyler Hastings, another graduate student at the law school, said the food he ate in China last year was fresher, but Northern Cafe is a close second.
Jiang said he hopes to expand the restaurant's menu in the future, but he would have to work around a local ordinance that prevents him from expanding the kitchen to add new equipment.
Benjamin Siu is currently a news contributor covering Westwood, transportation and Los Angeles.
Benjamin Siu is currently a news contributor covering Westwood, transportation and Los Angeles.