UC announces $8.4M annual allocation to support undocumented students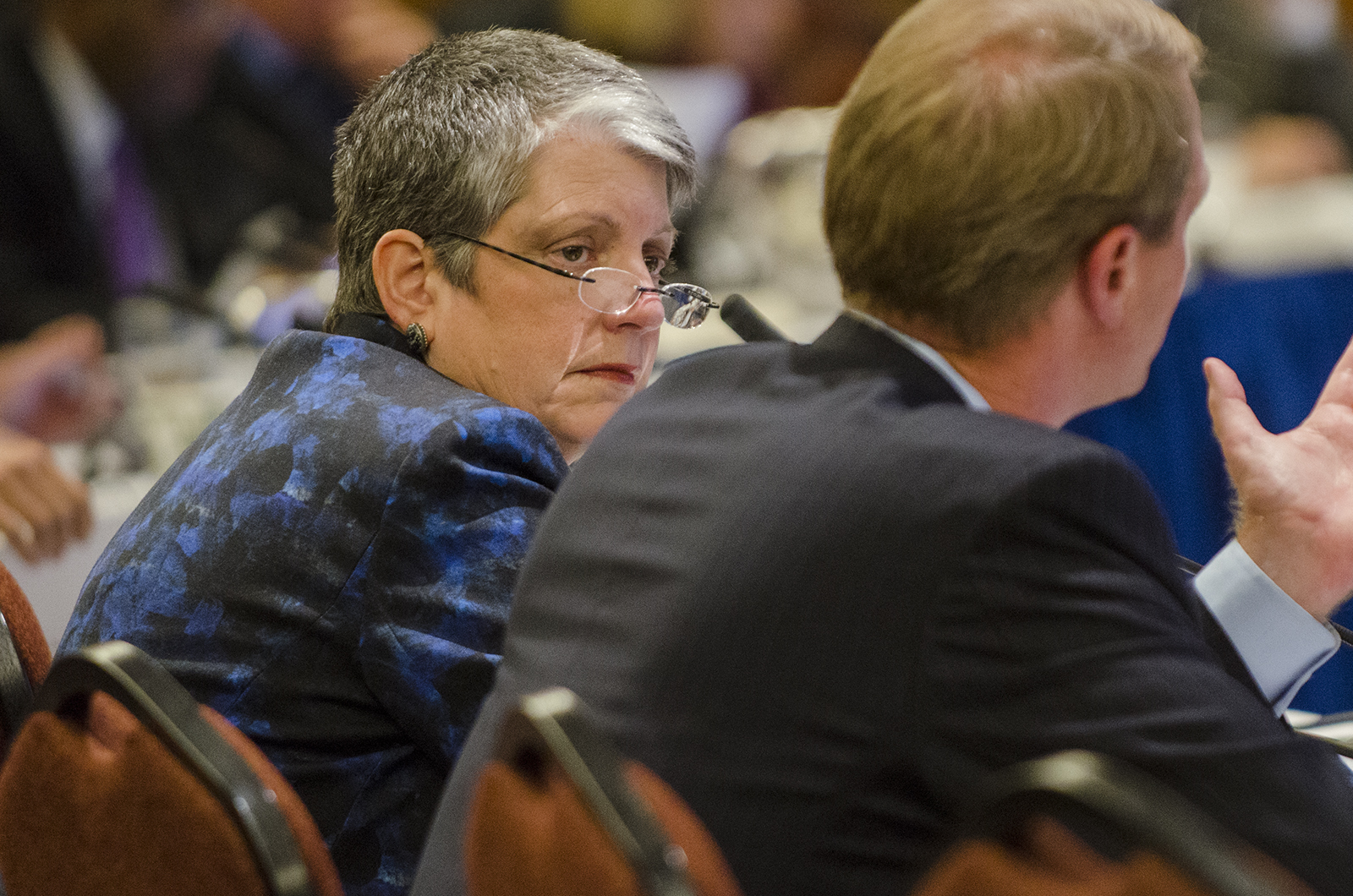 University of California President Janet Napolitano announced an initiative for undocumented students at the UC Board of Regents meeting in Sacramento. (Daily Bruin file photo)
University of California President Janet Napolitano announced that her office will allocate $8.4 million annually for three years to provide loans, legal support and other services for undocumented students.
Five million dollars of the annual funding will be allocated to the UC DREAM loan program, proposed by Napolitano and authorized in the state legislature in 2014. Undocumented students in California are eligible for state and University aid, but not federal aid.
The funding will also be directed to the UC Undocumented Legal Services Center and other financial support such as funds for textbooks and for some undergraduate and graduate fellowships.
UCLA students held a protest against potential cuts in funding for undocumented student resources when Napolitano visited the campus in April. Students had expressed concern that if Napolitano doesn't renew the $5 million fund for undocumented students which was set to expire in June, undocumented students will lose access to important resources.
Napolitano launched the $5 million funding as a part of the Undocumented Students Initiative, first implemented in 2013 to increase access for undocumented students through specialized staff and resource centers, among others.
Napolitano announced the initiative on the second day of the bimonthly meeting of the UC Board of Regents in Sacramento on Tuesday.