UCLA men's golf finishes in 8th place at Pac-12 championship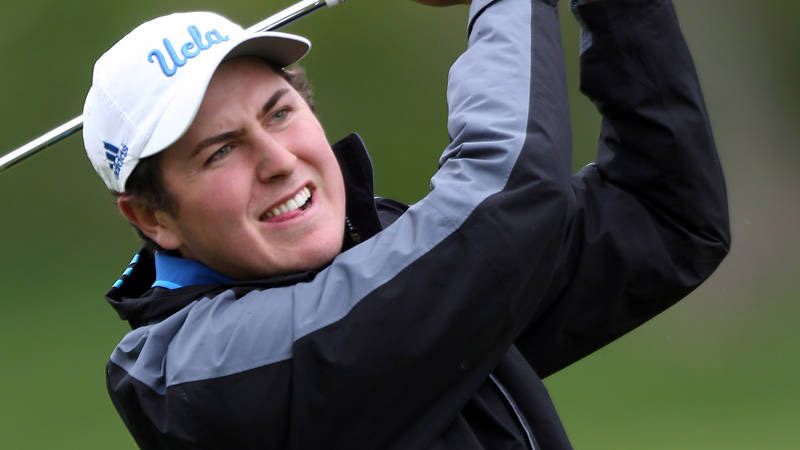 Freshman Cole Madley had an impressive showing over the weekend, placing second for the Bruins at the Pac-12 championship. (Courtesy of UCLA Athletics)
UCLA men's golf finished in eighth place in the Pac-12 championship Sunday. The Bruins started the day in sixth place but dropped to eighth after shooting a 27-over par on The Country Club in Salt Lake City. Top-seeded Stanford took home the Pac-12 title.
Jonathan Garrick, who entered Sunday's play just six shots behind first place, shot a +7 on the final day to finish 2-under par to tie for seventh place overall. The senior lead UCLA in the competition. Garrick placed ten shots behind Arizona State's senior Jon Rahm, who placed first overall after shooting a 12-under par in the tournament.
Freshman Cole Madey was the second best Bruin in the tournament, finishing tied for 15th place overall shooting a 3-over par. Madey had been UCLA's lowest scorer in two of the last four events; however, Madey bounced back to put in one of his better showings of the year at the championship.
UCLA's scoring lineup rounded out with sophomore Tyler Collier (+17) finishing tied for 48th place overall, senior Lorens Chan (+18) finishing tied for 50th, freshman Phil Delisi (+19) tied for 53rd and sophomore Brandon Mai (+22) tied for 62nd.