UCLA officials denounce David Horowitz posters as intimidation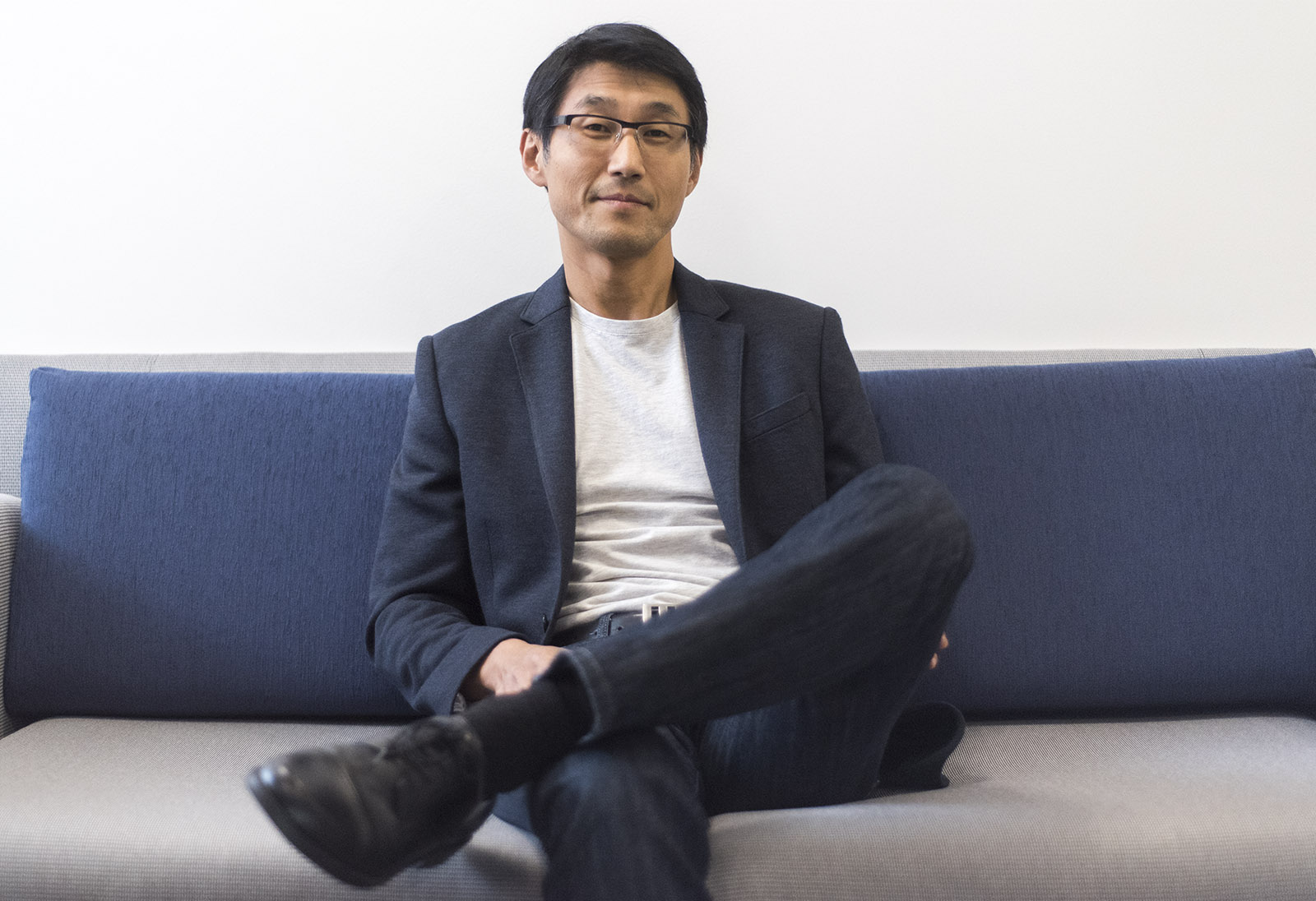 Jerry Kang, vice chancellor for equity, diversity and inclusion, and other UCLA officials responded to David Horowitz's posters listing students and faculty members as supporters of terrorism against Israel. (Miriam Bribiesca/Assistant Photo editor)
The original version of this article incorrectly stated that the campus intends to take legal action. In fact, Kang said the campus can take legal action.
This post was updated on April 19 at 7:46 p.m.

UCLA officials accused conservative writer David Horowitz Tuesday of using intimidation tactics after he posted flyers around campus Friday that named students and faculty members as supporters of terrorism against Israel.
Jerry Kang, vice chancellor for equity, diversity and inclusion, sent an email to students Tuesday denouncing Horowitz's action. Horowitz, who is based in Los Angeles but unaffiliated with UCLA, alleged student members of the Muslim Student Association and Students for Justice in Palestine supported violence that targeted Jewish individuals.
In his email, Kang said Horowitz implicated the listed students and faculty members as terrorists and murderers. He added he thinks Horowitz caused severe psychological harm by listing names and releasing personal information that makes students and faculty members more vulnerable to threats.
"This serious escalation amounts to a focused, personalized intimidation that threatens specific members of our Bruin community," Kang said in the email.
Horowitz said he did not call the students and faculty members terrorists, but instead described them as supporters of the boycott, divestment and sanctions movement, which encourages sanctions against Israeli companies and institutions. Horowitz added he thinks people who support the BDS movement have a terrorist agenda.
"I want to embarrass members of MSA and SJP," he said.
Kang said MSA and SJP are recognized student organizations in good standing, and condemned Horowitz's attempts to malign them. He added the campus can take legal action against those responsible for the posters because they violated university policies on unauthorized graffiti and postings.
Chancellor Gene Block sent messages to those targeted by the posters Friday, and Vice Chancellor of Student Affairs Janina Montero met with the students Friday afternoon. Rahim Kurwa, a member of SJP and doctoral candidate in sociology whom Horowitz named, said Montero told students to contact campus officials if they felt unsafe.
Horowitz put up posters accusing SJP of supporting the murder of Israelis in November 2015 but did not name individual students or faculty. He told the Daily Bruin in November he did not post the flyers, but later claimed responsibility.
Horowitz said he would continue putting up flyers at UCLA until the campus formally apologizes to him and invites him to speak to students or engage him in a debate with Kang.
In a letter submitted to Kang, Horowitz's attorneys demanded Kang retract his statement, issue an apology and refrain from further circulating what Horowitz called defamatory statements to the campus community.
Kurwa said he thinks UCLA administrators should develop a more comprehensive plan to prevent and address future incidents because they pose a threat to personal safety.
"I don't get the sense there's any particular training (administrators) get about how Islamophobia, anti-Arab or anti-Palestinian sentiments manifest or how to respond appropriately," Kurwa said.
Kang said UCLA will enforce university policies on harassment and intimidation by pursuing legal action against Horowitz.
Pauker was the managing editor from 2017-2018. She was previously an assistant news editor for the City beat and a reporter for the City beat.
Pauker was the managing editor from 2017-2018. She was previously an assistant news editor for the City beat and a reporter for the City beat.