GSA forum to present charges against President Milan Chatterjee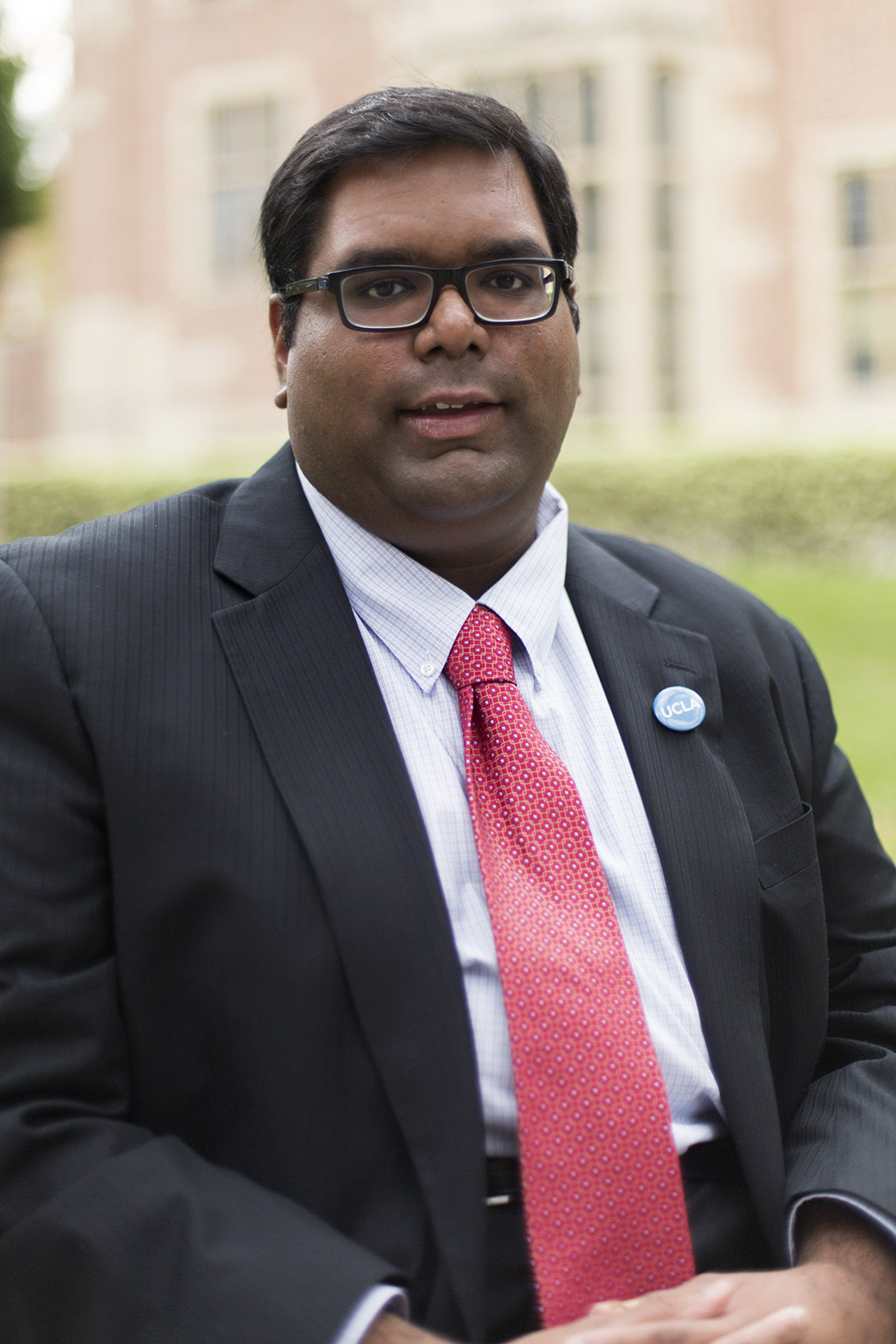 April 13, 2016 12:26 a.m.
The graduate student government will present charges against its president at a meeting Wednesday evening. If the charges come to a vote and two-thirds of all seated delegates vote to impeach, the UCLA Graduate Students Association President Milan Chatterjee will be removed from office.
The GSA forum will discuss charges against Chatterjee in an open session at 5:30 p.m. in Ackerman Global Viewpoint Lounge. GSA forum meetings are usually open to the public and held at 5:30 p.m. in Ackerman Viewpoint Conference Room.
The charges were first presented to Chatterjee and Chiao-Wen Lan, vice president of internal affairs, on Feb. 24, but forum members have not since discussed or voted on the charges, said GSA member Katherine Myers.
Chatterjee was accused of sending inappropriate and retaliatory emails to members of the GSA forum over a funding controversy, according to a list of charges written by several GSA members. The charges also include acting outside the authority of the presidency and cabinet to create policy and make funding decisions, violating professional conduct and misusing GSA resources, among others.
In October, Chatterjee threatened to rescind funding from a Diversity Caucus event if the caucus took a position on the Boycott, Divestment and Sanctions movement. Students for Justice in Palestine and pro-Palestine legal groups concluded Chatterjee violated students' First Amendment rights.
The GSA passed a resolution at a meeting in February that stated that all future funding decisions would be viewpoint-neutral.
At the same meeting, the GSA forum voted to create a committee to investigate Chatterjee's actions. The subcommittee was later dissolved on Feb. 22 because it could not come to a consensus on how to deliberate the charges and whether they should be taken to the forum, Myers said.
The charges were reintroduced at a previous GSA forum meeting on March 2, but were tabled because there were not enough delegates present to discuss or vote on the issue, Myers said.