USAC Election Board announces spring campaign calendar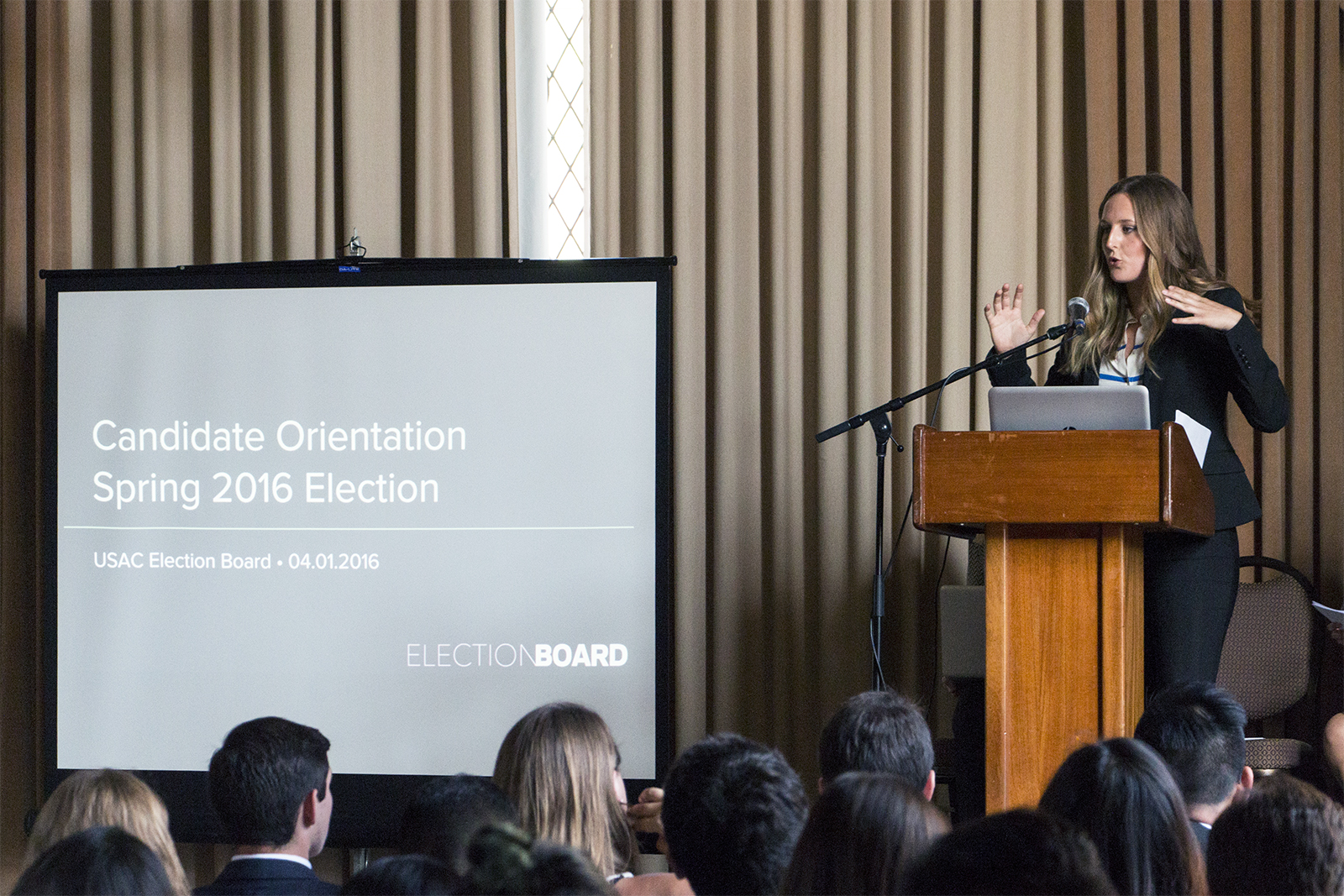 Election Board Chair Lindsay Allen explained election rules and announced election dates to the candidates running in the spring undergraduate student government election. (Laura Uzes/Daily Bruin)
The undergraduate student government election board explained spring election rules and announced the campaign calendar during a candidate orientation session Friday.
Candidates can campaign online starting April 18 and will participate in an event called Meet the Candidates on April 22. At the event, students and leaders of student organizations will be able to pose questions to candidates.
Nineteen candidates will run in the upcoming USAC election under a student-run political group called a slate or as an independent. Three slates – Bruins United, MakeUCLAGreatAgain and Waves of Change – will run candidates this year.
Candidates will begin campus campaigning April 25, and the election board must approve all physical campaign materials by noon that day. The board will host candidate debates April 29.
Students will vote during week six, from May 2 to May 6. Results of the election will be announced May 6 at 9 p.m. in front of Kerckhoff Hall.
Election Board Chair Lindsay Allen said the campaign spending limit for the USAC president, internal vice president and external vice president will be $900. Allen added the limit for other nonexecutive offices will be $750.
Allen said she looks forward to a transparent and productive election and asked candidates to avoid what she called demonizing others.
"Unsafe and inharmonious elections fatigue voters and reduce voter turnout," she added. "USAC elections shouldn't be like United States elections."