Submission: UCLA theater groups need consideration when representing cultures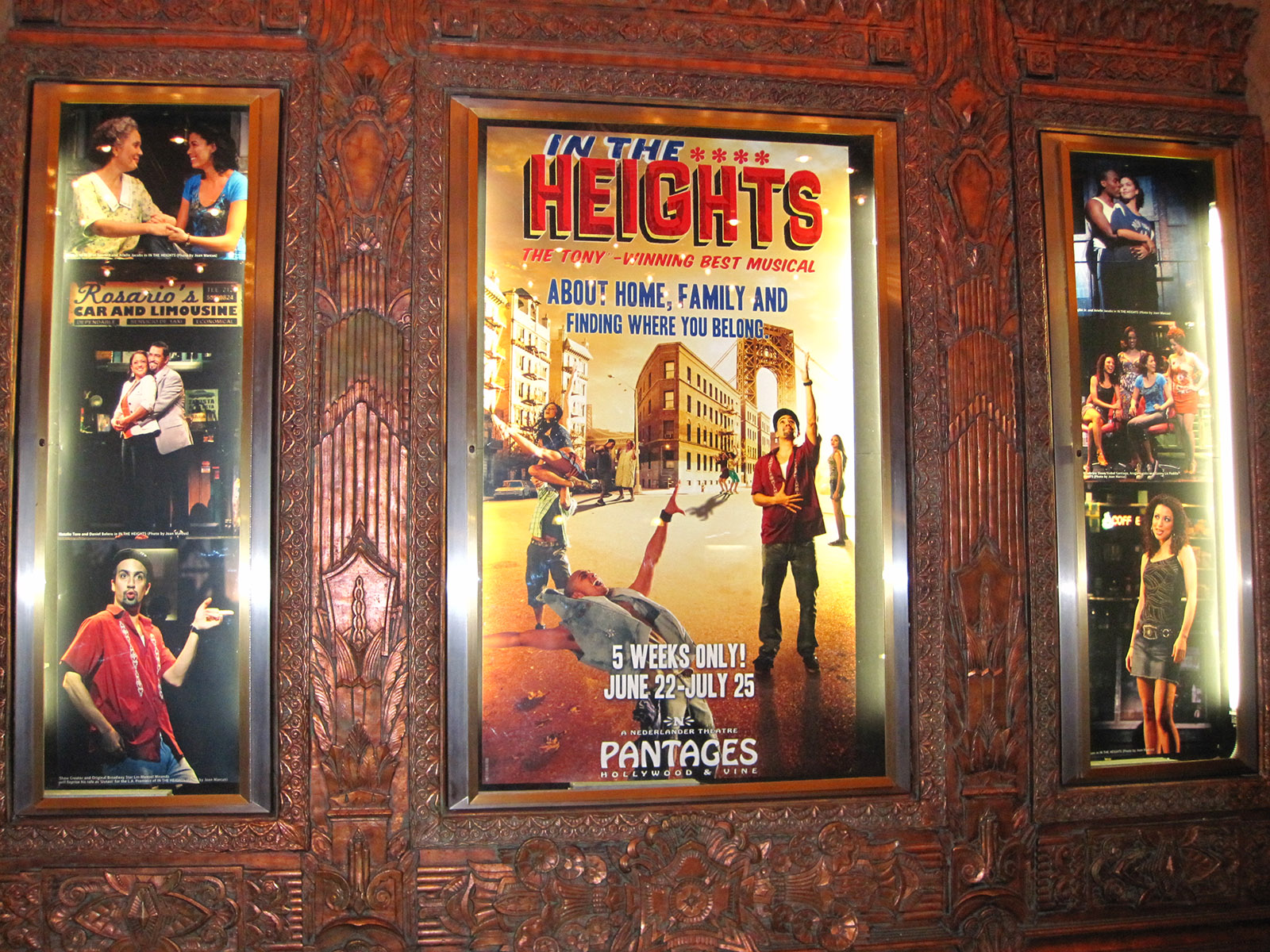 (Creative Commons via Flickr)
By
Daily Bruin Staff
March 1, 2016 12:26 a.m.
This year's Academy Award nominations caused a buzz with its lack of actors and actresses of color for the second consecutive year. And though we might chastise the Academy members, problems with diversity in the arts start before the Oscar nomination season. Even UCLA, whose pamphlets and website boast diversity on campus, witnesses continual problems with cultural appropriation.
At the end of last quarter I was ecstatic to hear that one of UCLA's largest theater groups, HOOLIGAN Theatre Company, was putting on "In the Heights," a Broadway musical written by Puerto Rican Lin-Manuel Miranda. "In the Heights" focuses on the plights of Latinos in one of New York City's largely Hispanic neighborhoods, Washington Heights.
Growing up I loved theater, but felt discouraged when my directors wouldn't cast me in bigger roles because the character was supposed to be played by a white actor, or when they would cast me as a maid, servant or troubled youth. That experience kept me away from theater at UCLA until I found the only Latino theater group on campus, Night of Cultura, or NOC.
When a fellow NOC member told me about HOOLIGAN's "In the Heights" production, we both started to plan our auditions and shared excitement because a prominent theater group was finally giving Latinos a chance to take center stage – or so we thought.
After being cast as part of the ensemble and the first read-through, I was disheartened to find that all but two of the 10 leading roles were being played by non-Latinos. As we sang through the script I cringed as I heard the beautiful Spanish dialogue and accents spoken with thick American accents. I began to feel enraged as I realized that for the non-Latino actors to adequately play their roles, they were going to imitate Spanish speakers who spoke with thick accents: That's when I decided I couldn't participate in the show. Any immigrant that speaks with an accent shows the world the work they put into learning a second language. However, these people are often treated as "less educated" or "stupid," and I could provide countless times my parents weren't taken seriously because of their accents. To imitate a struggle you don't understand is never okay.
When I informed the directors why I was leaving, they said they understood my sentiments, but defended themselves by telling me they couldn't control who auditioned, and by quoting an interview Miranda did with arts administrator and producer Howard Sherman. "When I see a school production with not a lot of Latino students doing it, I know they're learning things about Latino culture that go beyond what they're fed in the media every day. They have to learn those things to play their parts correctly," said Miranda.
When I got back to my room, I searched that interview and realized two important things: Miranda was speaking specifically of high school productions, and he also emphasized the importance of authorial intent. "In every case, the intent of the author always wins. If the author has specified the ethnicity of the part, that wins," said Miranda.
It took me a while to unpack the underlying problems with my experience. I came to a couple of conclusions: More could have been done to ensure Latinos auditioned for the show, and there are more appropriate ways to learn about different cultures at this point in our lives.
Despite the fact that Latinos are not the ethnic majority on campus, we make up 19 percent of the undergraduate population as of 2014. There are more than enough Latinos available to participate, but there was both a lack of communication and a huge economic barrier to audition. I only heard about the production from NOC friends involved in other theater environments. And, though I was told that HOOLIGAN did reach out to Movimiento Estudiantil Chicano de Aztlan at UCLA, or MEChA de UCLA, and Hermanas Unidas, there are upward of 20 different Latino student groups that were left in the dark, groups like NOC that strive to highlight Latino theater.
Even if Latinos did hear about the show and were interested in joining, I had to pay $45 in membership dues to merely audition. This, combined with more than $300 HOOLIGAN requires members to fundraise, makes this experience impossible for many students. In fact, my NOC friend told me she didn't audition because she couldn't afford the $45 fee. Though HOOLIGAN helps its members fundraises, this experience would probably be more accessible if the $45 membership fee was something HOOLIGAN helped its members with, too.
There are different ways for students of different backgrounds and ethnicities to learn about each other's cultures, especially at UCLA – methods that don't involve cultural appropriation. "In the Heights" could have been HOOLIGAN's chance to tell a Latino story by the people who understand it best: Latinos.
Despite my unending affections for UCLA, "In the Heights" and theater, this experience has left me with the bitter taste of injustice in my mouth, and I challenge HOOLIGAN to think twice about doing a Latino-driven or any minority-driven piece if they aren't going to take the necessary steps to include those minorities.
Jerlyn Roberta Hurtado Armas is a fourth-year political science student and Night of Cultura production director.