Gymnastics coach Valorie Kondos Field shapes more than just routines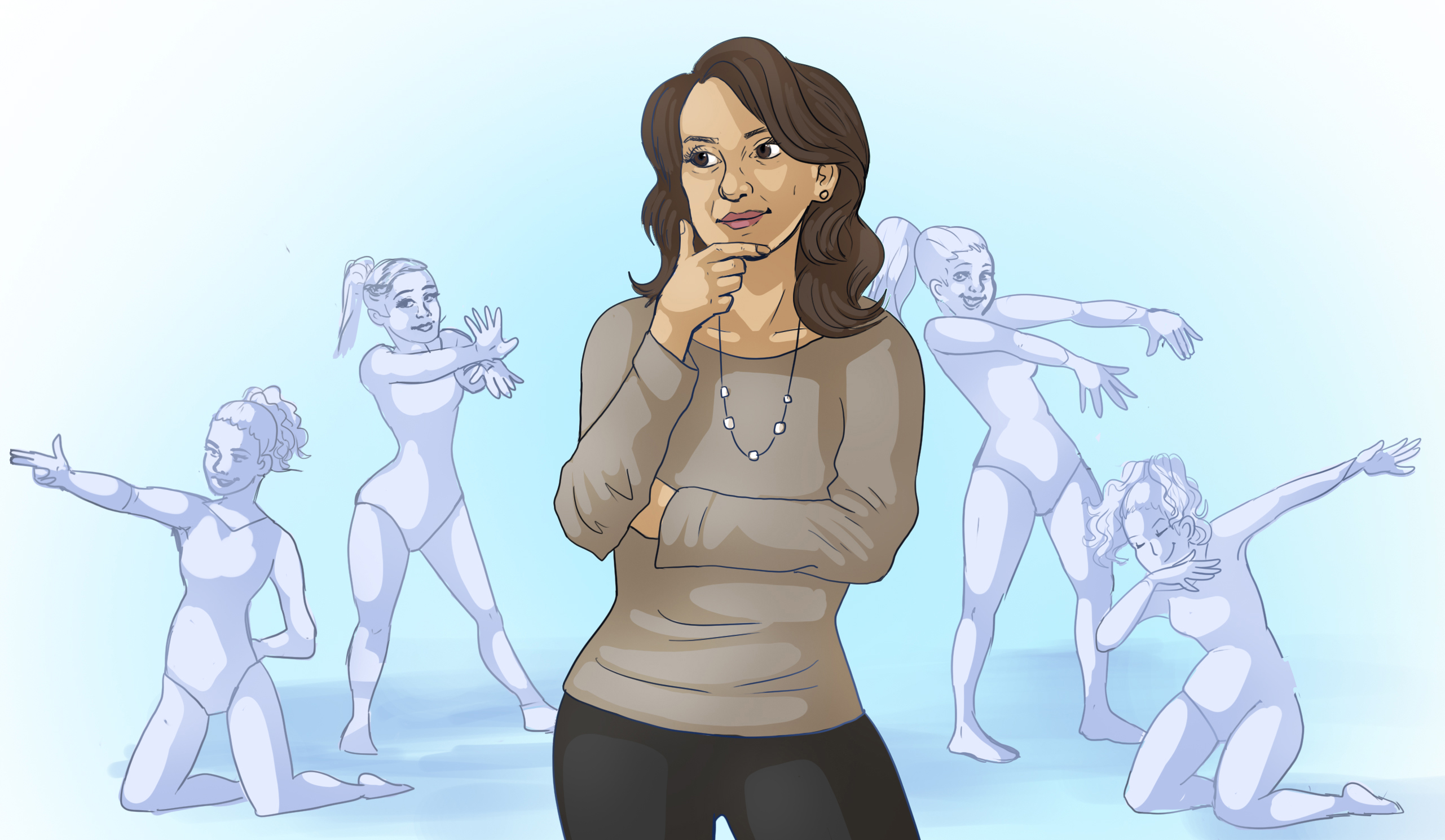 (Kelly Brennan/Illustrations director)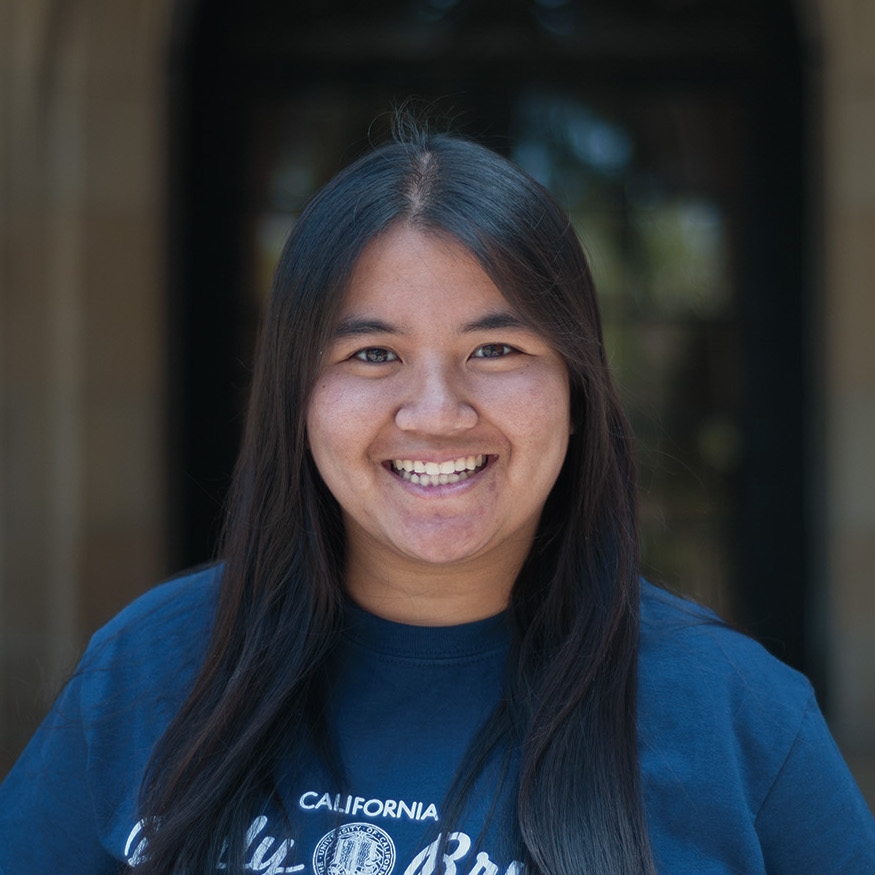 Perched on a worn stool in the corner of Yates Gymnasium, Valorie Kondos Field bobbed her head in tune with the array of sounds blasting out of the stereo next to her.
The music stopped and the gymnastics coach turned to face the chalk-covered gymnasts surrounding her, leaning in as they gestured their powdered hands to express ideas for their floor routines.
This is the process. The result is an array of floor routines that integrate personality and character with the elegance and style of traditional gymnastics.
The most famous is the now-viral performance of Sophina DeJesus, a former hip-hop dancer who combined well-executed tumbling runs with modern dance moves – the quan, the nae-nae and the dab – that resonated with fans throughout the world.
The routine showcased the senior's love of hip-hop, her cultural roots and her ability to entertain a crowd – in essence, her story.
Kondos Field, recently named the Pac-12 Coach of the Century, continually encourages all members of her team – even ones with no choreographing experience – to share their own ideas and inject a freshness into the program that connects with younger fans of the growing sport.
Her open approach and beliefs stem from her own accidental stumble into the sport decades earlier.
After years of ballet in Boise, Idaho, Sacramento and Washington, D.C., Kondos Field got her first taste of gymnastics as a 15-year-old searching for a summer job.
She secured a job at Agilities Gym in Carmichael, California, where she played piano for dance sets and gymnastic floor routines, and simultaneously discovered an affinity for choreography.
"I could just not keep my big mouth shut," Kondos Field said. "I was critiquing people, making changes and they listened to me, my ideas, what I said – and that was back in 1976."
After eventually becoming a dance coach at the gym under Jim Stephenson, who went on to a position as the co-head coach of Minnesota gymnastics, Kondos Field heard that the UCLA gymnastics program needed a choreographer.
She reached out to then-head coach Jerry Tomlinson in the early 80s, who offered her a full scholarship to her dream school to work on the UCLA staff as an assistant coach.
The former professional dancer was promoted to head coach in 1991, launching a career that has redefined collegiate women's gymnastics.
READ MORE: The influence of John Wooden – from the court to the mats.
Now, her intricately designed beam and expressive floor routines have become a staple of a program that has won six NCAA team championships since 1997.
The four-time Pac-12 Coach of the Year has consistently guided elite gymnasts to individual NCAA titles – 17 on beam and floor, including three from 1987-1989 – but her approach and choreographing style have developed since she took the helm of the program.
"At first, I stressed movement that was true to the spirit of gymnastics and that judges would score well," Kondos Field said. "But as I've gotten more and more confident in what I do, I've pushed that envelope further and further."
Elite gymnastics coaches typically stitch together routines meant to hit the requirements for a maximum start value. Floor music, tumbling passes and dance moves rarely reflect the competing gymnasts.
"There's nothing of you in it," said freshman Madison Preston. "When you're on floor, you just go out there and have to do it."
To Kondos Field, though, each routine is an opportunity to experiment in the sometimes-staid world of gymnastics.
Junior Angi Cipra, who has a 9.918 average on floor, channels in her dance a mischievous and rebellious 12-year-old girl who sneaks into a club alongside her sister by utilizing a fake ID.
A great dancer, she's showing off on the dance floor when a call interrupts her night out. Answering the phone, Cipra searches for her mom in the audience before continuing her dance, a combination of expert dance moves and frenetic movements reminiscent of an adolescent.
READ MORE: A closer look at Cipra's 2016 routine.
Kondos Field, who has choreographed shows for SeaWorld in San Diego and a summer festival in Germany, constantly scours the Internet for inspiration to elevate the program's signature routines and to give it them life.
"One of the greatest parts of art is stealing good art," Kondos Field said. "There's a book out there that says 'if you respect art, you're a good artist, and if you steal art, you're a great artist.'"
Studying the movement of theater performers and dancers, Miss Val, as she's known around the gymnastics circuit, draws from performances and adapts them for her own athletes, piecing together routines that highlight her athletes strengths and personality.
For Danusia Francis, Kondos Field zoned in on the senior's flexibility and fluid movements.
When she steps onto the floor, Francis is no longer a UCLA gymnast. The Brit transforms into a sensual secret agent who has gone incognito as a Parisian lounge singer.
Midway through her performance, villains enter the suspicious bar determined to suss out the spy. The undercover Bond girl reveals her true identity, shows off her trademark flexibility and shoots her enemies who have infiltrated the audience.
Each performance is an extension of the gymnast performing it.
"She makes it fit who we are perfectly," DeJesus said. "Each person works with her to really make it fit."
From Preston's sultry and creepy persona to Cipra's frenzied dance moves, the Bruin head coach brazenly offers each girl ideas to create unique and memorable routines.
"She'll be like, 'Hey try this,' and we'll be like, 'no that's impossible,'" Francis said with a laugh. "Then you'll try it and show her and you'll figure it all out to make it work."
No matter the dance style, Kondos Field continues to stress a clear philosophy to her gymnasts of what separates a good routine from a great one.
A great routine has its own message and tale to tell.
The gymnast, whether on beam or floor, is responsible for conveying the routine's meaning to the thousands of people cheering and watching.
Senior Sadiqua Bynum, who has clinched key meets for No. 7 UCLA against then-No. 3 Alabama and then-No. 7 Utah, transports the audience from Pauley Pavilion to a parade down the cobbled streets of Rio de Janeiro.
Donning a colorful, festive Brazilian outfit, the former walk-on acts as the grand poobah of the parade, gathering the entire country and leading them towards the opening ceremony of the 2016 Olympic Games.
"In that minute and 30 seconds, it's a mini-performance," Kondos Field said. "You have to have a beginning, middle and end, and a common thread. There has to be an overall quality and character to your performance."
The long-time head coach has also found an apprentice who understands the complexity of movement and can translate it into a compelling story.
Junior Hallie Mossett spent hours as a kid creating her own routines in front of the mirror. By the time Mossett arrived in Westwood, Kondos Field noticed the young gymnast's creativity in helping teammates with their own dancing.
"I look to the younger kids to bring in whatever's cool and hip and now, " Kondos Field said. "But you have to be able to create very clear pictures so that someone watching can create a story even if they don't understand the movement – and Hallie understood that."
The junior, who averaged a 9.913 on floor this year before being sidelined with a sternum fracture, began shadowing her coach last season, offering her own opinions on different dance sequences.
Mossett continued to help Miss Val put together multiple performances, gradually taking on more and more responsibility throughout the season.
This season, she created routines for three of her teammates – sophomores JaNay Honest, Rechelle Dennis and Napualani Hall – and approached them the same way Kondos Field taught her.
"I observe how a person moves and how they dance and do other things, " Mossett said. "Everyone is so different in how they do things and how they do gymnastics, so the story should follow that too."
The gymnasts in Kondos Fields' program may change each year, but that's okay.
That's just more stories to tell.
Dam joined the Bruin as a sophomore in 2014 and contributed until after she graduated in 2017. She was the Sports editor for the 2016-2017 academic year and spent time on the football, men's basketball, gymnastics, women's water polo, men's soccer, men's tennis, women's tennis and women's golf beats.
Dam joined the Bruin as a sophomore in 2014 and contributed until after she graduated in 2017. She was the Sports editor for the 2016-2017 academic year and spent time on the football, men's basketball, gymnastics, women's water polo, men's soccer, men's tennis, women's tennis and women's golf beats.