UCLA women's golf to co-host Bruin Wave Invitational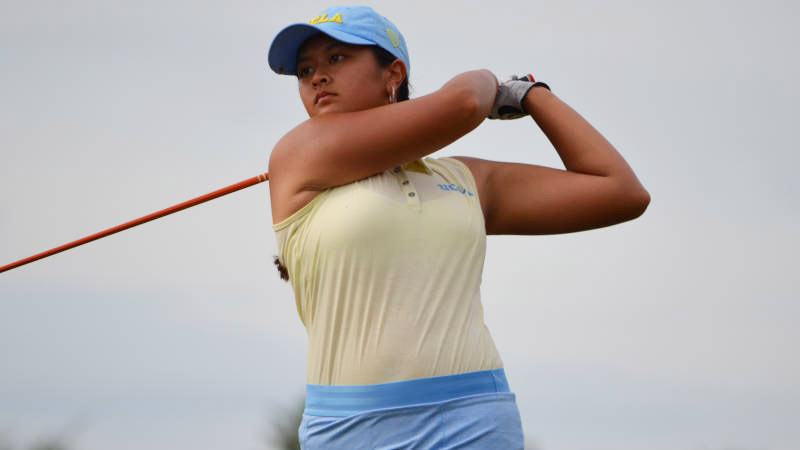 Freshman Lilia Vu is looking to start in this week's competition after an impressive showing at the Allstate Sugar Bowl Intercollegiate Golf Championship. (Courtesy of UCLA Athletics)
No. 5 UCLA women's golf faces a short, six-day turnaround after the Allstate Sugar Bowl in New Orleans as the team hosts the Bruin Wave Invitational on Monday in San Luis Obispo, California.
The two-day tournament, co-hosted by Pepperdine, will feature some of the top teams in the country, including Pac-12 rivals No. 4 Stanford and last year's winner, No. 10 Washington. The Bruins will try to get back on track after successive pedestrian finishes in the last two events of the season, placing fifth and sixth, respectively.
After impressing in her last showing in New Orleans, freshman Lilia Vu will start alongside freshman Bethany Wu, who was named to the 2016 United States Curtis Cup Team on Tuesday alongside 2016-2017 signee Mariel Galdiano. Junior Bronte Law, senior Louise Ridderström and sophomore Erin Choi complete the Bruin's scoring lineup.
Junior Hadas Libman and sophomores Choi and Aliea Clark will play as individuals in the seventh anniversary of the competition.
This year's contest also marks the third change in venue for the invitational in seven years. After being initially held at the Robinson Ranch Golf Club in Santa Clarita, California, it has been played in in the El Caballero Country Club in Tarzana, California, for the last four years. The San Luis Obispo course features 36 holes on Monday, followed by 18 holes on Tuesday. UCLA won the competition in 2011.
The Bruins will look to rely on the consistency of Law, who has impressed all year. The Allstate Sugar Bowl, in which she finished tied for 21st overall, was just the first time in the last four tournaments in which Law did not place first amongst the team. She currently ranks third nationally in Golfweek's women's college rankings.
The tournament kicks off at 8 a.m. Monday and 7:30 a.m. Tuesday.
Email Qasim at [email protected]media.ucla.edu or tweet him @Qasim311.