2024 Olympics could bring host of needed changes to Westwood, LA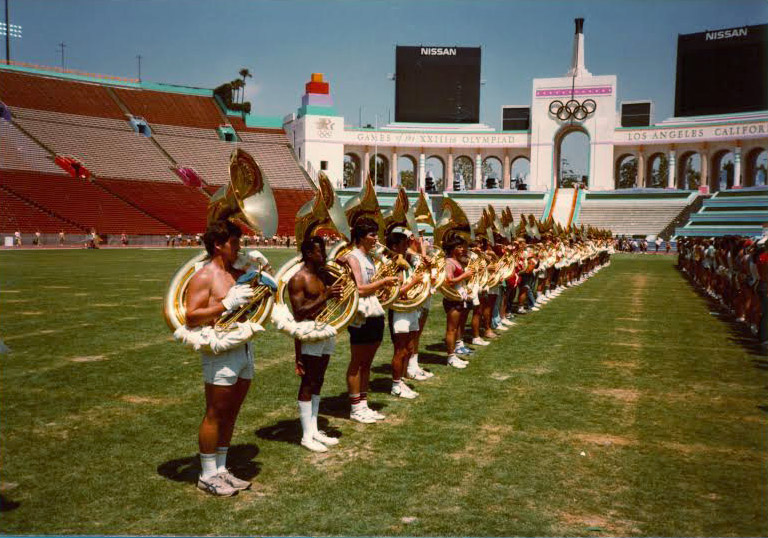 Local experts and business believe if Los Angeles hosts the 2024 Olympics it will bring growth to Westwood. (Courtesy of Gordon Henderson)
By
Daily Bruin Staff
Feb. 10, 2016 12:57 a.m.
Several experts said they think hosting the Olympics could bring long-term rewards to Westwood and Los Angeles, if city officials use the opportunity to spur development.
Mayor Eric Garcetti announced Jan. 25 UCLA will serve as the athletes' village if Los Angeles is chosen to host the Summer Olympics in 2024. UCLA would house the athletes in its dorms throughout their stay, in addition to hosting several sporting events.
Luca Servodio, a spokesperson for LA 2024, the committee tasked with proposing Los Angeles' Olympic bid, said the committee tentatively plans to host basketball preliminaries at Pauley Pavilion, water polo at the Los Angeles Tennis Center and field hockey and five-a-side football in Drake Stadium or the North Athletic Field.
Some local business owners and officials agreed there would be short-term economic benefits to hosting Olympic events in Westwood, but questioned whether the games would bring lasting benefits.
"As it was in 1984, the Olympics would be a magnet for people, and Westwood Village would be a major attraction," said Zev Yaroslavsky, an LA city council member at the time. "But it's not a simple equation."
Olympic economic successes could be tempered by tourists who would normally visit the city, but don't want to be caught up in hoards of visitors, Yaroslavsky said.
Steve Sann, chair of the Westwood Community Council, said big brand names such as Nike and Swatch drove out some Westwood Village mom-and-pop stores during the 1984 games. Sann added he thinks the chain retailers wanted to be associated with the Olympics, but left when Westwood received negative press in 1988, when gang violence led to the death of a bystander.
Stan Berman, owner of Stan's Donuts, said he remembers seeing Westwood Village full of people, including athletes and visitors, during the 1984 Summer Olympics, but the crowds were only temporary.
"We did very nicely (during the 1984 games), but there were no long-term effects," said Berman. "I think the 2024 Olympics would have a similar effect."
David Friedman, owner of Sarah Leonard Fine Jewelers, said he thinks there were more lingering effects. He added he thinks Westwood Village gained name recognition and drew more tourists to the area even after the games were over.
Some experts said they think city officials should capitalize on the increased support and attention the Olympics would bring to positively impact Los Angeles.
Chris Tilly, director of UCLA's Institute for Research on Labor and Employment, said he thinks there would be a surge in economic activity with the influx of tourists, but he is unsure whether that would set Los Angeles on a positive trajectory and benefit the city for longer than a few weeks.
"It takes more than a mega-event to change the economic tide," Tilly said. "It's important to draw a distinction between short-term economic stimulus and long-term rewards. … (The Olympics is) not the white knight."
He added he thinks officials should instead view the Olympics as an opportunity to make other lasting changes, such as improvements to public transit and other infrastructure.
William Yu, an economist at the UCLA Anderson Forecast, said he thinks the Olympics calls for a much-needed investment in the public transit system.
"(Transportation) is LA's biggest problem," Yu said. "If we get the Olympic (bid), the local and federal government could use that as a push to speed up the process."
Los Angeles County Metropolitan officials applied for a Federal Transit Administration program that partially funds public transport projects, hoping to complete the second phase of the Purple Line to Westwood by 2024 instead of 2035 to accommodate the Olympics.
Metro spokesperson Dave Sotero said their application was well received, but they have not yet been notified whether they will get the funding.
Juan Matute, associate director of UCLA Institute of Transportation Studies, said he doesn't think the Purple Line will benefit local business owners immediately.
"Because the Olympics are here for two short weeks, the line would only temporarily increase pedestrian traffic, athletes and pop-up stores," Matute said. "Westwood is characterized by vacant storefronts right now, and there wouldn't be any quick and permanent changes to businesses."
Still, Matute said he thinks a subway that runs through Westwood would give Westwood workers additional transportation options.
In January, the Metro launched Operation Shovel Ready, an initiative that plans projects that can be executed when funding becomes available. If Los Angeles receives more financial support as a result of a successful Olympic bid, workers can begin construction for the projects more quickly.
Yaroslavsky said he thinks Los Angeles is in a good position to capitalize on the available opportunities without some of the regular financial risks associated with hosting the Olympics. Under Los Angeles' bid, the city would not need to build any new stadiums or an Olympic Village, he added.
"By happenstance, it's almost as though the city has been preparing for another games," Yaroslavsky said. "Most of the facilities we have are modern."
Los Angeles is competing for the Olympic bid against Paris, Rome and Budapest. The International Olympic Committee will vote to elect the host city of the 2024 Summer Olympics in September 2017.
Contributing reports by Janae Yip, Bruin contributor.