Q&A: Vice Chancellor Jerry Kang discusses bureaucracy, discrimination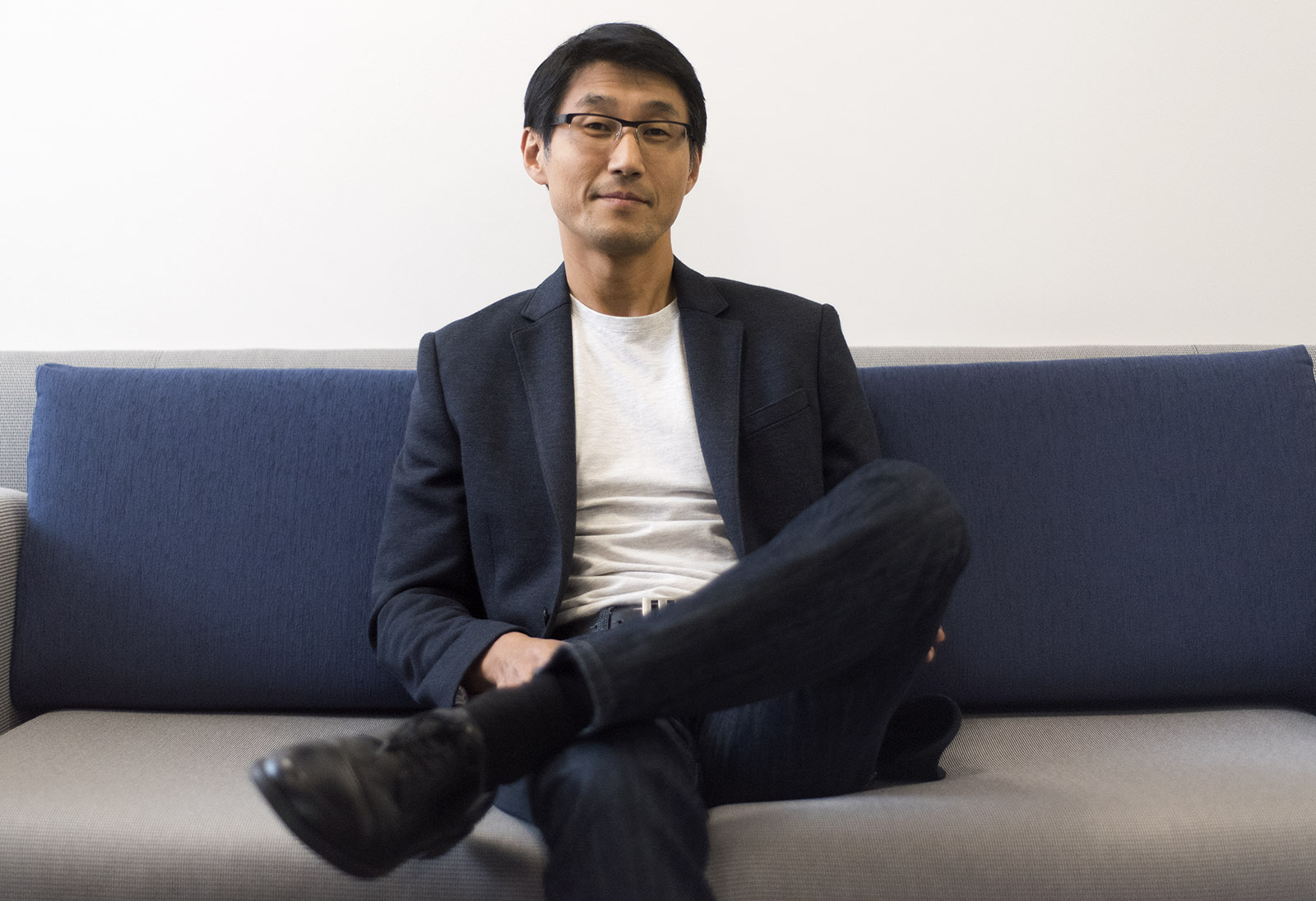 Jerry Kang, UCLA's first vice chancellor of equity, diversity and inclusion, discusses his authority and role in investigating cases of discrimination on campus. (Miriam Bribiesca/Daily Bruin senior staff)
The original version of this article incorrectly stated that Jerry Kang's office focuses on analyzing data to ascertain whether discrimination exists. In fact, Kang said his office is analyzing data to minimize the likelihood of discrimination. Also, Carole Goldberg has already conducted studies on pay equity.
Jerry Kang, UCLA's first vice chancellor of equity, diversity and inclusion, is in charge of investigating cases of discrimination on campus. UCLA created the position last year in response to the Moreno Report, a 2013 report headed by California Supreme Court Justice Carlos Moreno who alleged UCLA's procedures for investigating cases of discrimination were inadequate.
The Daily Bruin's Hannah Rosson spoke with Kang to learn about his role and the extent of his authority.
Daily Bruin: Do you investigate all cases of discrimination?
Jerry Kang: Not everything belongs under my jurisdiction. My office only handles investigations in which faculty members have been accused of wrongdoing or discriminatory behavior. For me to become involved in an investigation, it depends on the subject matter and who the respondent, or person being accused of wrongdoing, is. The subject matter could include race, age, disability or sexual orientation. Matters regarding gender fall under the Title IX office.
After all the necessary factors have been met, I can step in and investigate whether discrimination is present. My office focuses on analyzing empirical data, such as looking for discrepancies in wages of faculty of the same skill, to minimize the likelihood of discrimination.
DB: Who handles discriminatory behavior by students?
JK: Janina Montero, vice chancellor of student affairs, handles cases in which students may have shown discriminatory behavior. Although I can give informal advice and direct students to the appropriate administrators, I do not formally investigate these cases.
DB: What power do you have to sanction faculty members accused of discrimination?
JK: I decide whether university policy has been violated, once an investigation has taken place. I produce an investigation report, which is then sent to the appropriate administrators to determine the punishment. Typically the punishment will be determined by the Academic Senate and the vice chancellor of academic personnel. I do not decide or implement the punishment.
DB: If faculty or students were using discriminatory language, what could your office do to take action against them? Is this different between students and faculty?
JK: Language itself is very difficult to punish, since language is protected under the First Amendment in the Constitution. However, discriminatory behavior, actions or treatment can be investigated. There are different investigations and procedures for students and faculty, so the punishment is potentially different.
DB: If you found that faculty with the same job were paid differently, what power do you have to make a change? Can you press for fairer wages?
JK: Carole Goldberg, vice chancellor of academic personnel, has already conducted studies on pay equity. If I have enough reason to believe wages are unfair, then I would start an investigation. I might start off with informal inquiries. Although I cannot disclose specifics, our office has started and concluded many investigations regarding wage equality.
Compiled by Hannah Rosson, Bruin contributor.