USAC to vote on extending Green Initiative Fund student fee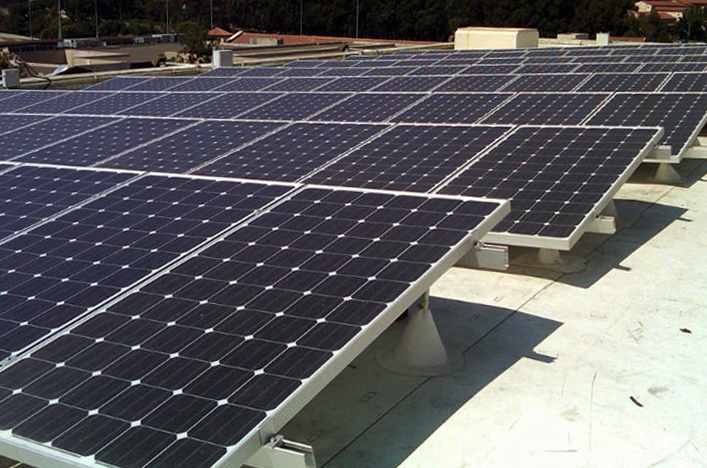 Undergraduate student government funding through the Green Initiative Fund is often used for sustainability projects such as the solar panels installed on the roof of Ackerman Union. (Daily Bruin file photo)
The undergraduate student government will vote Tuesday whether to indefinitely extend a per-quarter $4 student fee that funds environmental sustainability projects.
In 2008, the student body voted to institute the fee. It has since financed numerous student-led projects, such as the $176,000 installation of solar panels on the roof of Ackerman Union in 2010 and the annual JazzReggae Festival.
By extending the fee beyond its 10-year cap set to expire in 2018, students could fund projects that help address sustainability in light of California's drought crisis, according to the proposed referendum.
The Undergraduate Students Association Council receives about $300,000 annually through the Green Initiative Fund. Unused funds are reallocated into next year's pool and cannot be used for other purposes.
For the 2013-2014 fiscal year, the fund had more than $100,000 in surplus. For the 2015-2016 fiscal year, the fund had more than $230,000 in surplus.
Roy Champawat, director of the student union, said there is a provision in the fee referendum that prevents its surplus from being redistributed to other areas, such as funds for student groups. Champawat added the surplus is higher some years because most projects cost more than the $300,000 annual fee. Instead of spending the money that year, the council builds a surplus to finance more expensive projects in the future.
Compiled by Nicholas Yu, Bruin senior staff.