Resilience Peer Network to supplement student mental health services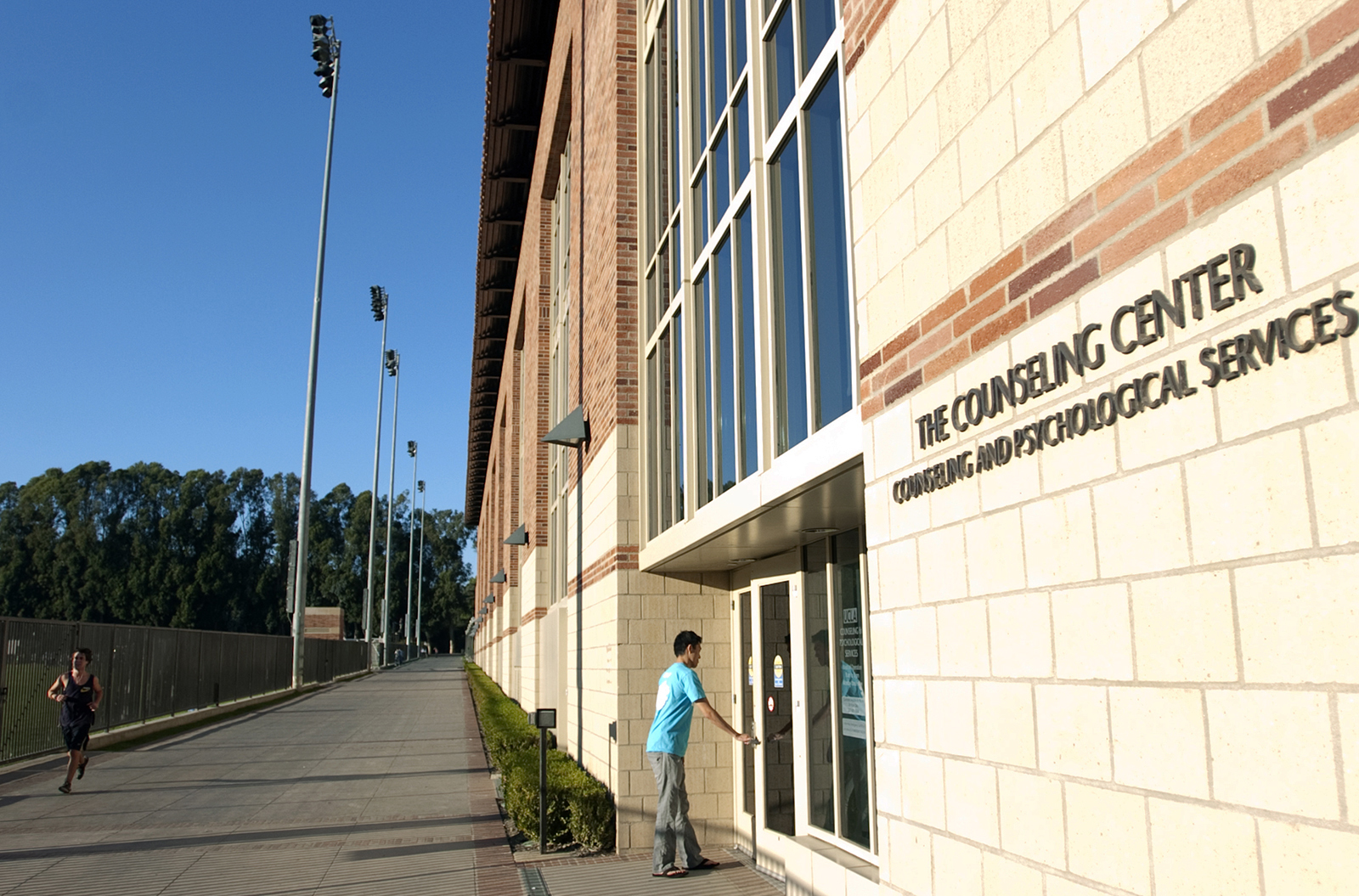 The Resilience Peer Network, a peer-to-peer counseling service, will be implemented in the spring to supplement Counseling and Psychological Services. (Daily Bruin file photo)
Beginning this spring, students will be able to receive individual and group counseling from other undergraduate and graduate students who have completed nine weeks of training.
The program, called the Resilience Peer Network, will provide peer-to-peer counseling outside of a clinical setting, said Marvin Chen, undergraduate student government student wellness commissioner. UCLA psychologists will train student volunteers in active listening and suicide prevention, among other skills.
The UCLA Student Affairs office and UCLA Campus and Student Resilience are partnering with the Depression Grand Challenge to treat students with anxiety and depression, said Elizabeth Gong-Guy, director of the University of California Office of Campus and Student Resilience.
The Depression Grand Challenge at UCLA is a campus-wide research initiative that seeks to halve the number of depression cases by 2050, Gong-Guy said.
Gong-Guy added the network will give students access to mental health care services different from those offered at hospitals or Counseling and Psychological Services. She added the program is in its early stages, and Student Affairs officials are still working out the details.
"We (wanted) to find additional ways to provide the best possible treatment for our students," Gong-Guy said. "We're just beginning to bring some of them to reality."
Chen said he has been working with Gong-Guy to implement the idea since fall quarter. He added Gong-Guy selected a group of volunteers who will complete their training by the end of winter quarter, and licensed professionals will supervise the entire program.
"Students go to CAPS for many different reasons," Chen said. "This may be just as effective, when appropriate, as seeing a therapist or clinician."
Chen added he thinks students who are referred to the program will benefit from the support of college peers who may have had similar academic and personal experiences.
"If a first-year math (student) is seeking support outside of the classroom, it might be more effective to talk to an upperclassman of the same major who is already trained with some counseling skills than someone else," Chen said.
He added staff from the Depression Grand Challenge will screen and refer students to the Resilience Peer Network, once the program begins. Campus and Student Resilience is still discussing the methods of counseling.
Chen said he thinks the new program will help supplement UCLA's current professional services.
"Mental health services, including the ones at CAPS, are very much in demand and utilized on a campus like UCLA," Chen said. "The Resilience Peer Network is another pathway to add to the many resources already available for students to use."
Compiled by April Hoang, Bruin contributor.