UC divests from private prisons in response to student protest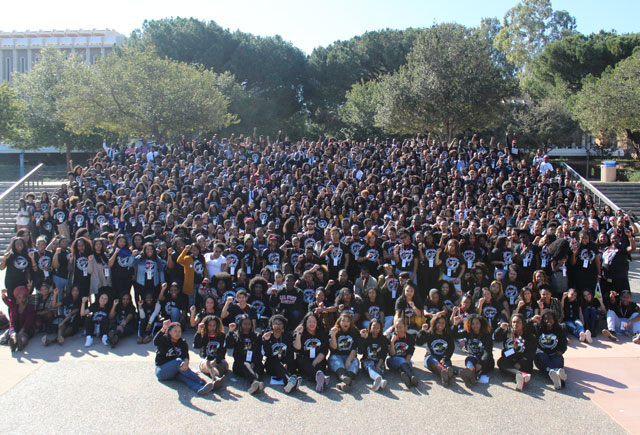 The University of California sold about $25 million of its indirect holdings in private prison companies after the Afrikan Black Coalition campaigned against the investments. (Courtesy of Afrikan Black Coalition)
The University of California sold about $25 million of its indirect holdings in private prison companies after several student groups across the UC campaigned against the investments.
The UC decided to sell the holdings on Dec. 1 after meeting with a group of students from the Afrikan Black Coalition because it concluded these holdings were not a good investment for the UC, which focuses on long-term investments, said UC spokeswoman Kate Moser in an email statement.
Moser added the UC takes into account social, governance or environmental issues when assessing the risk of longer-term investments.
The Afrikan Black Coalition, which consists of student organizations for black students across UC campuses, issued a resolution Thursday asking the UC to divest from the prisons.
The coalition said in a press release issued Nov. 30 the UC had invested $25 million in the Corrections Corporation of America and The Geo Group, two of the biggest private prison management companies in the nation.
"It is an ethical embarrassment and a clear disregard for black and immigrant lives for the UC to be investing hundreds of millions of dollars in private prisons and their financiers," said Yoel Haile, political director of the coalition, in a press release.
Kamilah Moore, an organizer for the coalition, said in a press release she thinks the goals of the private prison industry do not align with the UC's mission of serving the public and ensuring education for all.
"The goals of the private prison industry are to profit from the incarceration, labor and rehabilitative treatment of black and immigrant lives," she said.
Anthony Williams, the prison divestment communications director for the coalition, said he thinks the move to divest from private prisons reflects the UC's willingness to make decisions that are both financially stable and ethically responsible.
Williams added the coalition has been coordinating since August withJagdeep Singh Bachher, chief investment officer of the UC Regents, to work on ensuring the divestment.
"This decision is not just important for black people, as private prisons especially target communities of color, but they also target low-income-earning members of the community," Williams said. "It is not just a race issue, but a human rights issue."
In June, Columbia University became the first U.S. college to divest from private prison companies in response to an active student campaign and protest.
The UC also announced in September it sold its $200 million of direct holdings in coal and oil sand companies from the University's endowment, pension and other funds after several student groups protested the UC's investments.
The University currently manages a $98.2 billion portfolio across its pension, endowment and other working capital funds.
Williams added the coalition is working toward establishing a formal policy for the UC to ensure investments are socially responsible.
He added the coalition will try to discuss the proposal at the UC Board of Regents meeting in January.
Compiled by Shreya Maskara, Bruin senior staff.