UC extends application deadline for transfer students to Jan. 4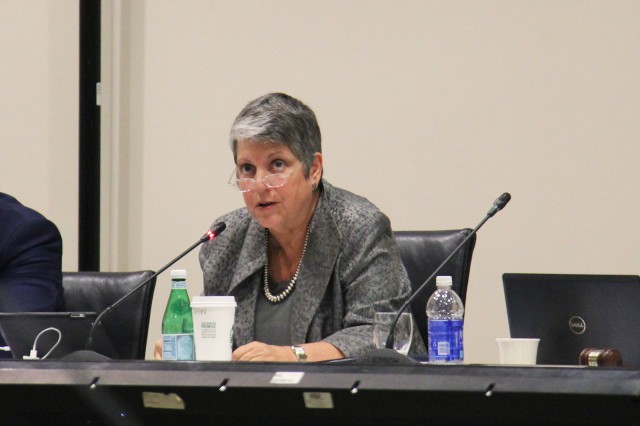 The University of California announced Wednesday an extension of the deadline for transfer student applications to Jan.4 (Emaan Baqai/Daily Bruin senior staff)
Transfer students applying to University of California campuses for fall 2016 will have an extra month to submit their applications, the University announced Wednesday.
The new deadline for transfer applications is Jan. 4, 2016, the University said. The original deadline was Monday, Nov. 30.
The University extended the deadline in an effort to increase California resident student enrollment by 10,000 over the next three years. The University expects 5,000 of those students to enroll next year, it said in a statement released Wednesday. Officials approved this plan at the UC Board of Regents meeting last month.
The extension will also help the UC meet its goal outlined in the California Master Plan to enroll one transfer student for every two freshmen, said Kate Moser, spokesperson for the University, in an email statement.
"Expanding the application window for transfer students through Jan. 4 will give UC-ready students – including those who might not have initially seen themselves as competitive – more time to consider and apply for UC," Moser said in the statement.
Compiled by Yael Levin, Bruin senior staff.