Submission: GSA must revoke policies that bar group funding based on viewpoints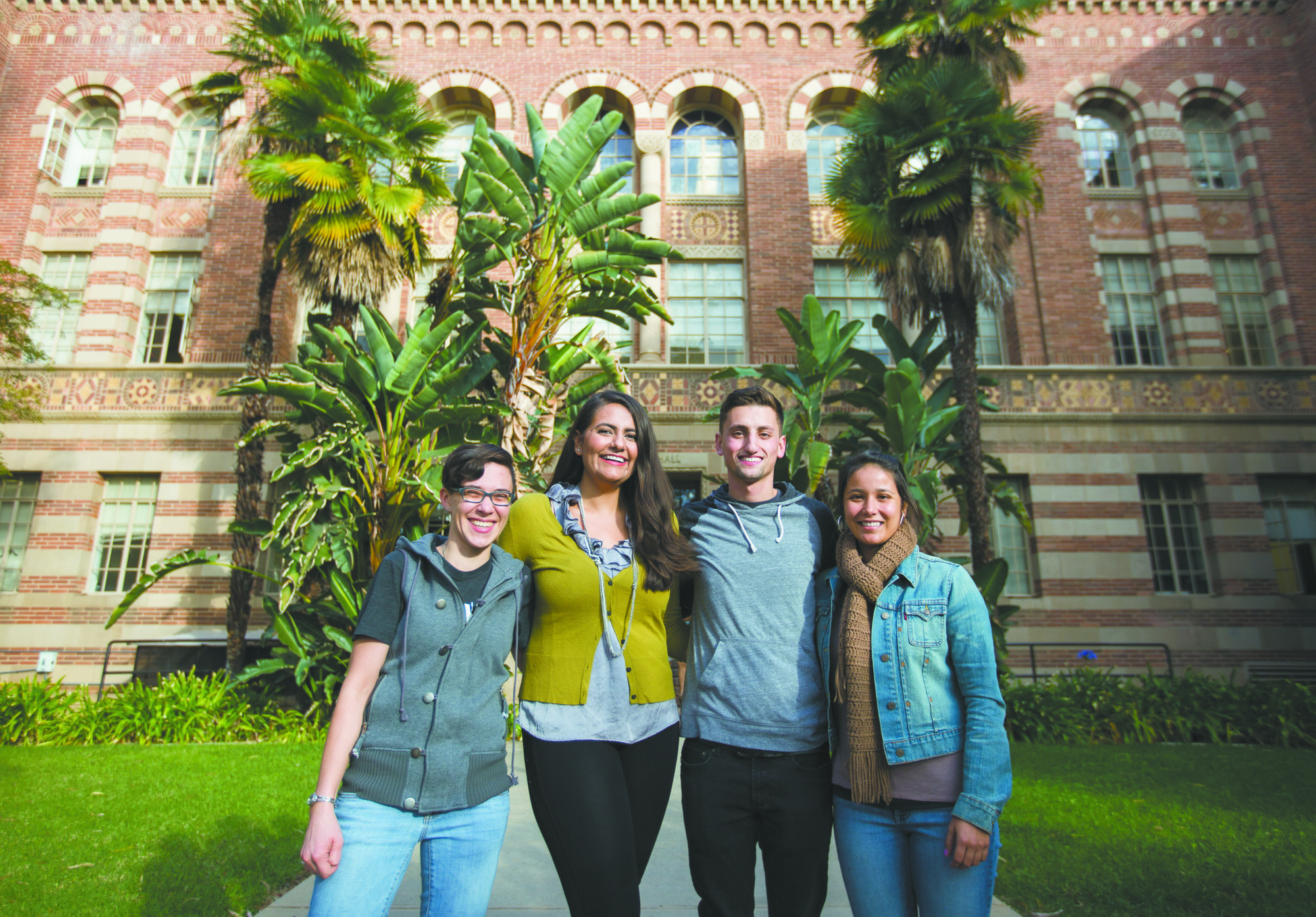 A town hall hosted by the Diversity Caucus is at the center of a claim that the Graduate Student Association violated the first amendment. (Keila Mayberry/Daily Bruin)
It has recently been reported that the Graduate Student Association has adopted a policy to deny student funding to groups that endorse or are even connected to campaigns in support of divestment from companies that violate Palestinian human rights.
In an official email sent to organizers of the Diversity Caucus, GSA President Milan Chatterjee declared that if the organization worked with groups that supported divestment from companies that violate Palestinian human rights, or if it endorsed divestment in any way, the GSA would not provide it with funding for its town hall event with UCLA Vice Chancellor Jerry Kang. In the lead up to the event, Chatterjee repeatedly threatened to cancel funding or to retroactively revoke it if he determined that the organization did not follow his stipulation to his satisfaction.
This funding restriction, described as official GSA policy, is illegal. As the American Civil Liberties Union, Center for Constitutional Rights and Palestine Legal have stated in a letter to the GSA and university administration, as a public entity the GSA cannot discriminate based on viewpoint when funding student events and cannot restrict students' rights to free association. By stating that funding was contingent upon what the Diversity Caucus said, the GSA violated students' rights to free speech. And by stating that funding was contingent upon which other students the Diversity Caucus worked with, the GSA violated students' rights to free association.
On Thursday, Chatterjee issued a press release stating that the GSA's policy – which has not been made public – had been worded poorly. He committed to funding a future event where views on these issues could be shared. Chatterjee explained that he and the GSA were just trying to be neutral on Israel-Palestine issues, but this explanation neither fits the facts, nor brings the GSA into compliance with the law or its responsibilities to the graduate student body.
First, Chatterjee told the Daily Bruin that the GSA voted on a position of neutrality on Oct. 26, but his email asserting that the GSA would not fund events endorsing divestment was sent on Oct. 16. This inconsistency, combined with Chatterjee's refusal to provide any documentation of the policy itself, raises questions about the accuracy of his statements and the democratic process of the GSA. The GSA has an obligation to students to make its votes and policies public.
Second, Chatterjee's claim that the GSA was being neutral on Israel-Palestine does not accurately describe the emails he sent, which specifically stated that support for divestment was the viewpoint barred from funding.
Third, a policy of neutrality by the GSA does not make its actions any more acceptable or legal. Even though the GSA may take a position of support, neutrality or opposition on any issue it chooses, it cannot use student fees to dictate the political positions that other people or groups can take. How can we accept a GSA with the power to deny funding to groups because the topics they talk about are deemed "too controversial"?
The GSA's actions have harmed many students, ranging from members of the Diversity Caucus and Students for Justice in Palestine to the union representing teaching assistants at UCLA, UAW 2865, which endorsed divestment last year. But what is really scary about the GSA's actions is the damage they have done to the entire graduate community at UCLA. Once the GSA denied funding for one viewpoint, it created the possibility that future GSA administrations could deny funding for other viewpoints or groups that it disagrees with or finds "too controversial." Once you have opened the door to censoring one group or viewpoint, you have opened the door to censoring them all. This means that even those who are indifferent or opposed to divestment should recognize the GSA's policy as harmful to their own rights.
The issues of transparency and accountability raised by these events are serious and require attention. But the legal issue has a simple fix. The GSA must formally revoke any policy that bars funding to groups based on their viewpoints, and both it and the university administration must clarify in writing that student government cannot condition funding allocations on the basis of identity, political viewpoint or group membership. Students from across the graduate community are adopting this simple demand, and it is one shared by the American Civil Liberties Union, Center for Constitutional Rights and Palestine Legal. We ask all graduate students to help us overturn this illegal policy by signing a petition or by voicing their concerns to the GSA by email or at the GSA's public meetings.
Kurwa is a doctoral candidate in sociology. Kureh is a mathematics doctoral student. Pow is a graduate student at the UCLA School of Law. This submission is also endorsed unanimously by all 13 UAW 2865 officers at UCLA.