Bruins explore California ecosystems through UC natural reserves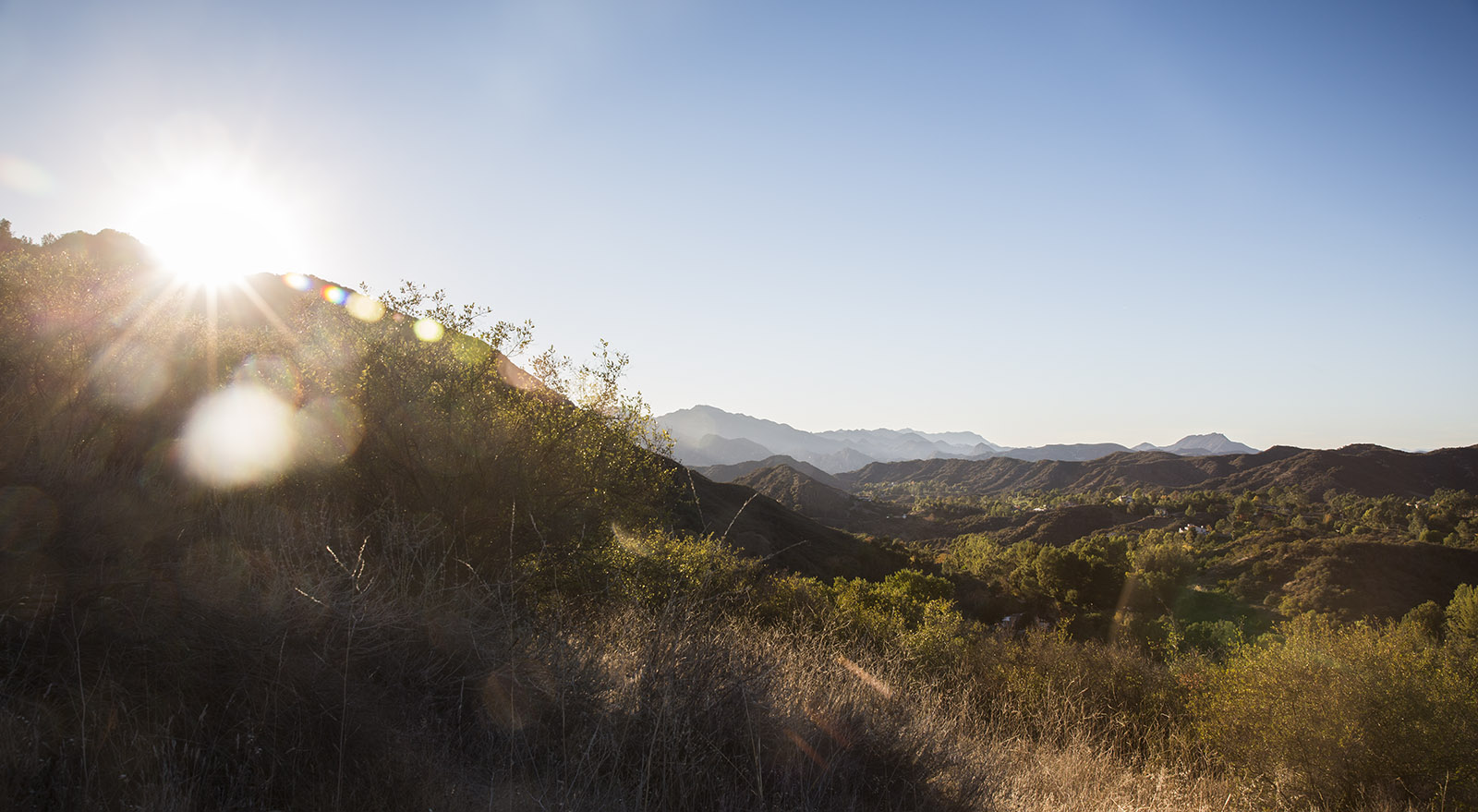 Stunt Ranch is one of two natural reserves managed by UCLA. The UC Natural Reserve system celebrated its 50th anniversary last week. (Austin Yu/Daily Bruin senior staff)
The original version of this article incorrectly stated that Gary Bucciarelli is a faculty reserve director of the Stunt Ranch reserve. In fact, Bucciarelli is a director of research at the ranch.
Robert Cooper spent three months alone in a desert reserve and left determined to visit all 39 locations in the University of California Natural Reserve System. He said his time in the uninhabited landscape showed him the importance of experiencing and understanding nature.
"That experience changed my life," Cooper said. "I knew natural study was what I would do with my life."
Cooper, a graduate student in ecology and evolutionary biology and board member of the Bruin Naturalist Club, now encourages all students on campus to visit and learn from the Stunt Ranch reserve, as he did.
The reserve system celebrated its 50th anniversary in Hershey Hall on Thursday. The celebration highlighted research opportunities in the Stunt Ranch Santa Monica Mountains Reserve and the White Mountain Research Center, the two UC reserves UCLA manages.
The UC Natural Reserve System, or UCNRS, the largest university-administrated reserve system in the world, is a network that spans more than 756,000 acres of protected natural areas throughout California, said Gary Bucciarelli, director of research at the Stunt Ranch reserve.
"The UCNRS represents most major ecosystem types over California, from coastal tide pools to inland deserts, and lush wetlands to Sierra Nevada forests," Bucciarelli said. "Such various ecosystem types bring a remarkable biodiversity."
The UCNRS offers living laboratories and classrooms for UC students, faculty and researchers from all over the world, Bucciarelli said. He added UCLA researchers have encouraged more students to participate in research to combat climate change impacts such as the decrease of biodiversity.
At the celebration last Thursday, students proposed research ideas that discuss topographical conditions and species availability in the two UCLA reserves.
Many of these proposals intended to shed light on the impact of climate change and different species' abilities to adapt to new conditions. One proposal, which compared two species of trees in Stunt Ranch, analyzed the impacts that future climate change would have on species with different physiological structures.
In 2013, Cooper founded the Bruin Naturalist Club, which aims to survey biodiversity to create a database for species in Stunt Ranch, said Sarah E. Ratay, board member of the Bruin Naturalist Club and a graduate student in ecology and evolutionary biology. She said she thinks the impact of climate change on biodiversity in the Stunt Ranch ecosystem motivated students to form the club.
"I have observed distinctly fewer amphibians near damp areas after the droughts in California, for instance," Cooper said. "But we are lacking in specific data to track the exact decrease – that's why students are encouraged to take a part in research programs on climate changes."
Ratay said she thinks going out to the reserves allows students the opportunity to get in touch with nature.
"It is exciting to meet new people with the same interests in beautiful, natural landscapes," Ratay said."That's what I like most."
On Nov. 7, the Bruin Naturalist Club organized a field trip to Stunt Ranch and surveyed a number of species of flora and fauna at the reserve. Students photographed the species, worked with experts to identify them and posted the information they gathered to a website with GPS coordinates of the species they recorded.
"We try to see how we can make a difference," Ratay said. "It's why we find UC natural reserves are so valuable to students."
In addition to encouraging groups to create biodiversity databases, UCNRS has also initiated research projects on impacts of climate change across campuses.
At the end of 2014, UCNRS launched the Institute for the Study of Ecological and Evolutionary Climate Impacts, or ISEECI, said Jon Christensen, a historical researcher at ISEECI. Several UC campuses contribute to the institute, which aims to understand the ecological effects of climate change across the state, he added.
"Climate change is one of the grand challenges of our times, which makes the institute's research valuable not just for California but also for the world," Christensen said. "The great thing is this project can also build on 50 years of history in the natural reserves."
The White Mountain Research Center became affiliated with the UCLA Institute of Environment and Sustainability, or IoES, in 2012. It supports research in various areas using its unique high altitude and elevation, said Denise Waterbury, scheduling coordinator at the White Mountain Research Center.
Bucciarelli emphasized students of all disciplines – such as natural history, sociology and fine arts – can visit the reserves to launch research projects or brainstorm research proposals.
IoES offers student research grants to fund field- and laboratory-based research in the UCLA reserves, such as the Environmental Solutions Venture Project, a grant program founded in 2013, Bucciarelli said.
"I really love to work with students at the reserve," Bucciarelli said. "Their creativity always solves big problems. And that's why we want to see more (students) there."