UC Regents recap — Nov. 19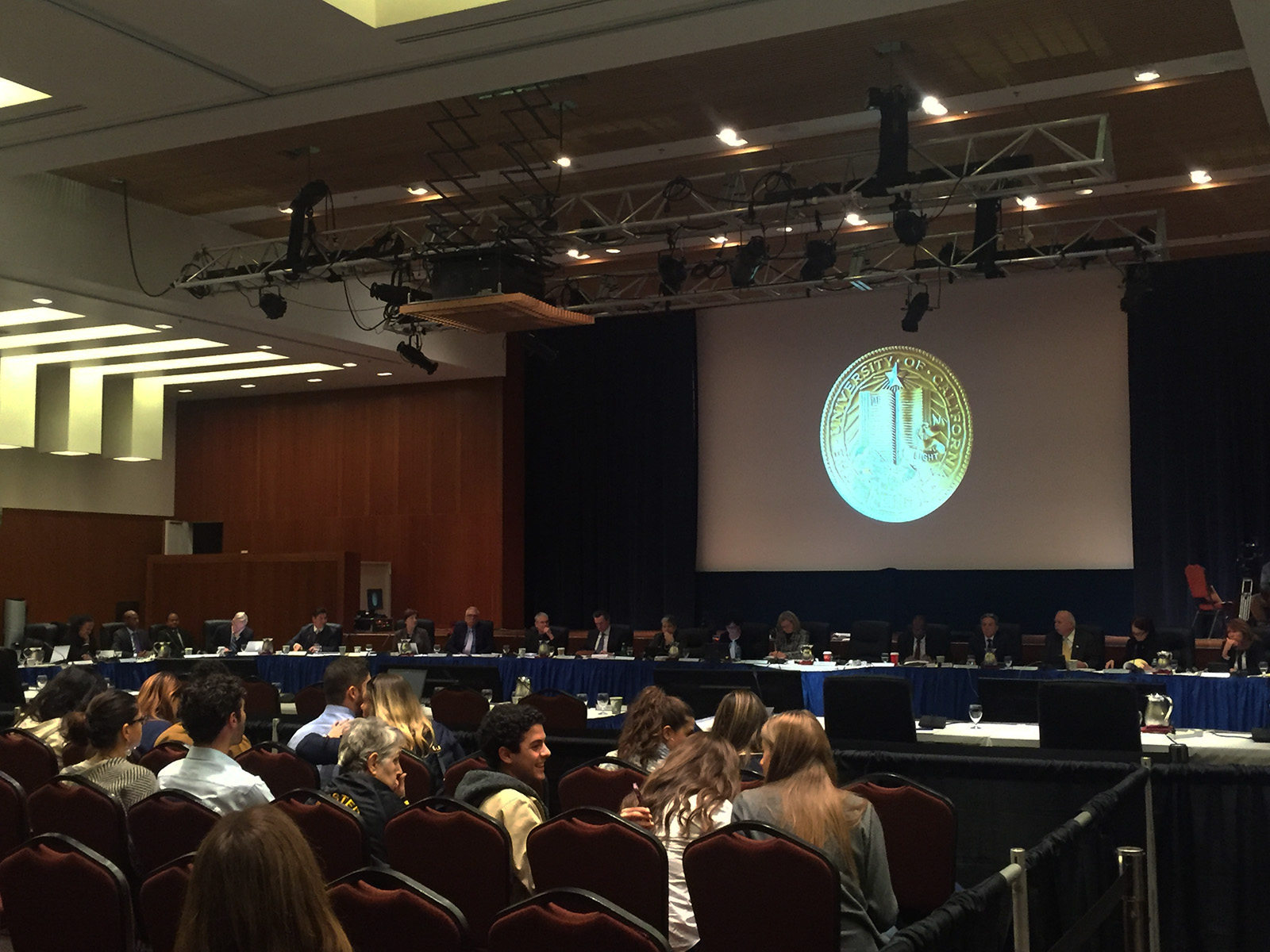 The University of California Board of Regents concluded its bimonthly meeting in UC San Francisco on Thursday. (Arman Sharif/Daily Bruin senior staff)
The University of California Board of Regents, the governing board of the University, approved its operating budget, which includes an enrollment plan for the next three years. Regents also discussed the UC's Statement of Principles Against Intolerance, among others things, on the second day of its bimonthly meeting Thursday at the UC San Francisco campus. The board canceled Friday's meeting because the board exhausted its agenda Thursday, said UC President Janet Napolitano.
The Regents approved a long-term expansion plan for the Merced campus, called the "2020 Project." The $1.14 billion proposal includes a plan to increase enrollment by 4,000 students and build new classrooms, laboratories and dorms for students.
The working group responsible for the modification of the Statement of Principles Against Tolerance shared updates with the Board from its second meeting, an all-day forum at UCLA. The board agreed the statement should be inclusive, but some warned the statement would not properly protect Jewish students if the definition of intolerance were too vague. Members of the UC community and the public shared their thoughts on the statement with the working group at the UCLA event in October.
The regents approved Michael J. Beck to be the administrative vice chancellor at UCLA, among appointments for several other executive positions, including some in the UCSF and UC San Diego Health systems.
Regents also approved the University's Three-Year Financial Sustainability Plan, which includes revenue, expenditure and enrollment projections.
The UC Board of Regents will meet again Jan. 20 and 21.
Compiled by Arman Sharif and Shreya Maskara, Bruin senior staff.